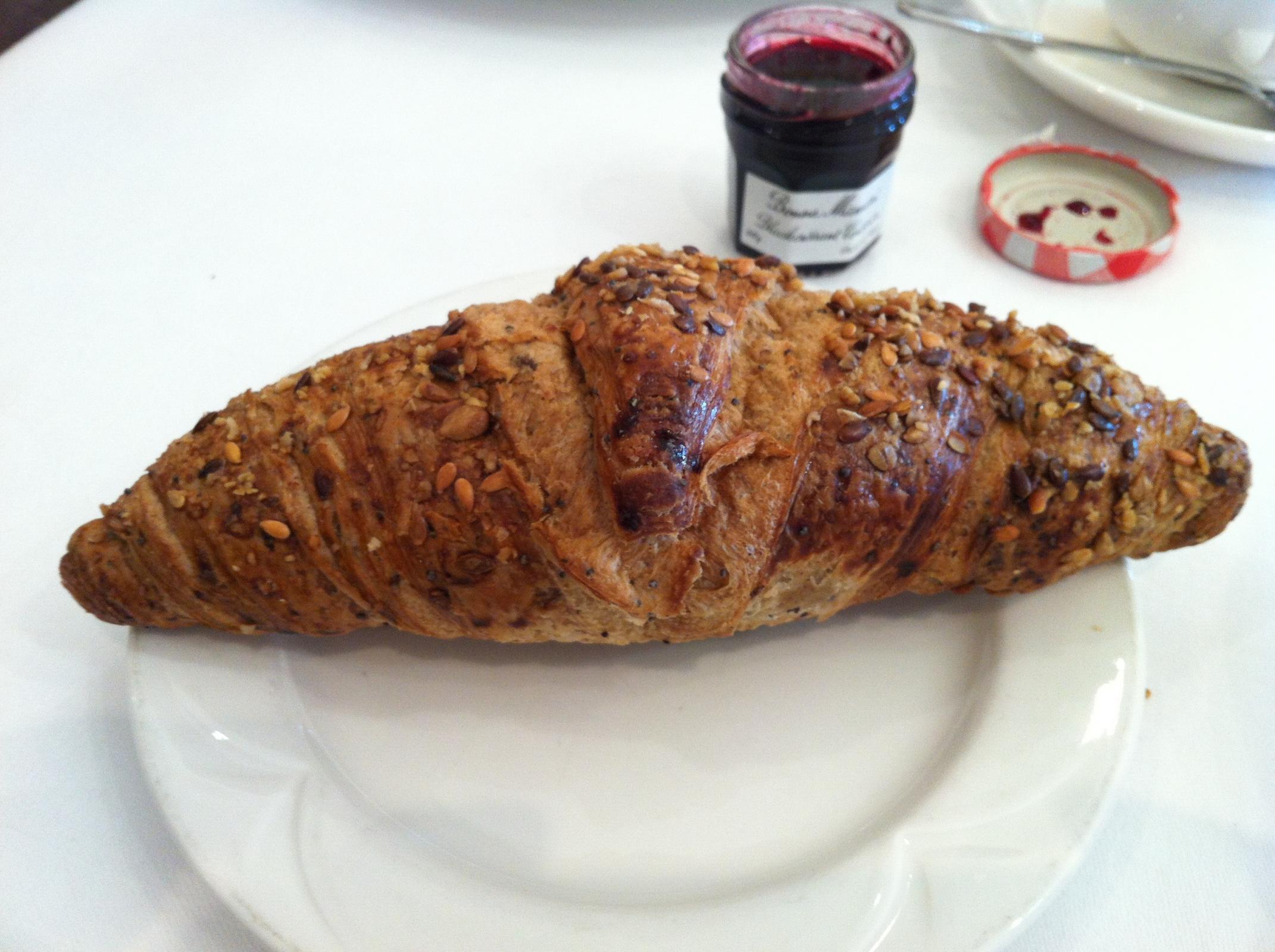 Our Scotland and Ireland tour began with a 2-night stay at a Marriott property just outside Edinburgh. Amongst other delights on the breakfast buffet (yes, I ate the haggis), there were some lovely seeded croissants. 
You might think that it is boldly baked. You would be right and wrong. The crumb was a deep tan color, with scattered poppy seeds. If it was made with whole wheat flour, then the flour was every finely ground, since there were no discernable flecks of bran. I couldn't detect any flavors beyond the usual buttery goodness of a croissant, so I don't think the coloring was due to malt syrup or cocoa or caramel coloring.  
Whatever the source of the coloring, it was delicious. The black currant preserves didn't hurt, either. 
I enjoyed a luscious tarte aux framboise with yesterday's tea, too. 
Paul