We 3 gmas baked Sourdoughs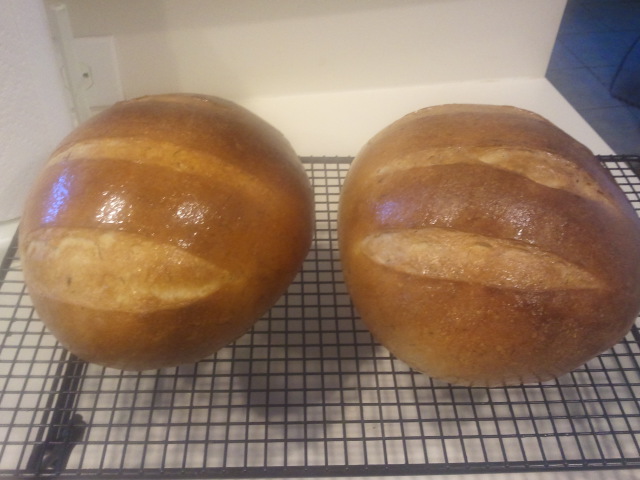 As usual we all approached this bake differently... Helen made a dill boule using her basic sourdough recipe and adding powdered milk, potato flakes, and fresh chopped dill. You can see the little speckles of dill in there.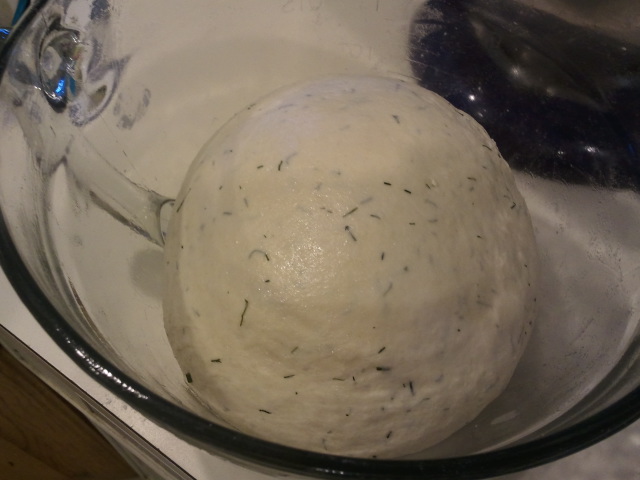 Her loaves are the lead in photo, they look like they would be the first picked off the shelves at any bakery in town!!! Just lovely and golden.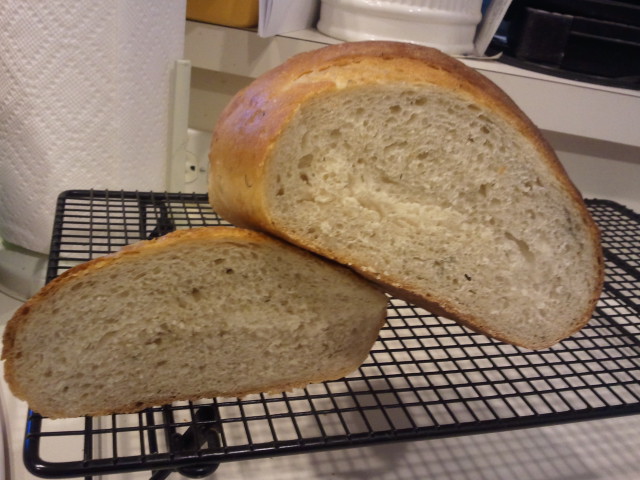 She said she cut the crumb a little crooked, it looks great to me. Toast and Jam time for sure!
Barb made a boule of Oakland Sourdough and some smaller KA sourdough loaves. Here are her comments: 
The little KA recipe boules turned out looking like scones, think maybe I slashed them a bit too deep :-)). For the KA one I added two pkts of oatmeal and left the Oakland sourdough plain. Baked the KA ones on the baking stone, first time I've done that in a while.  Oakland dough was nice to handle and didn't collapse on the way to the DO which is always nice :-))
Above is the Oakland sourdough, below are the KA boules...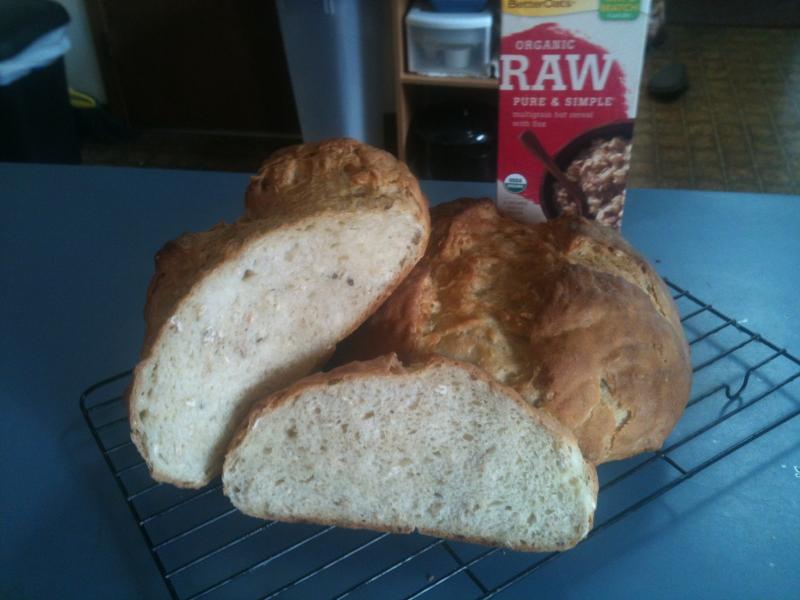 She did lots of creative things with her bread, as did Helen.  I was the purist this time with plain sourdough boules to have for breakfast toast and jam.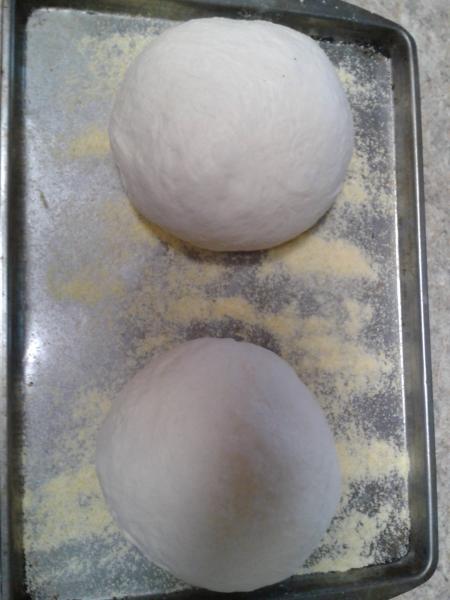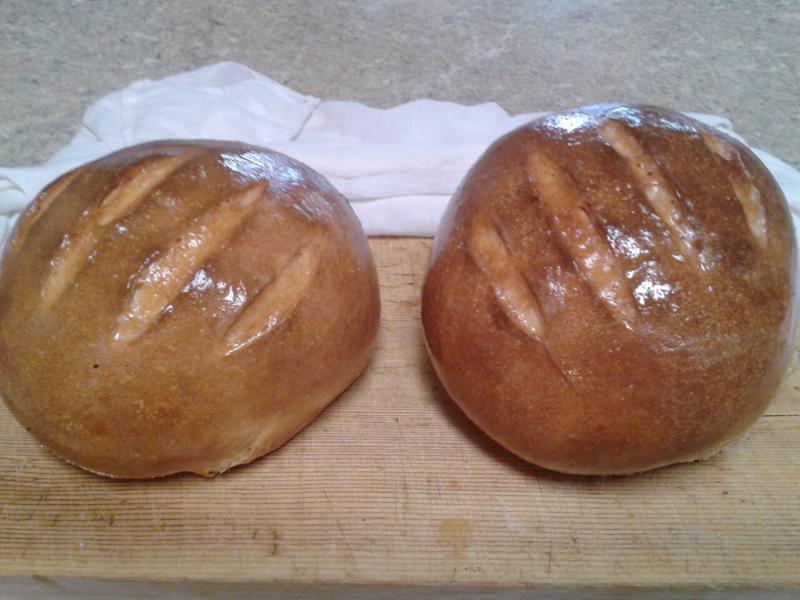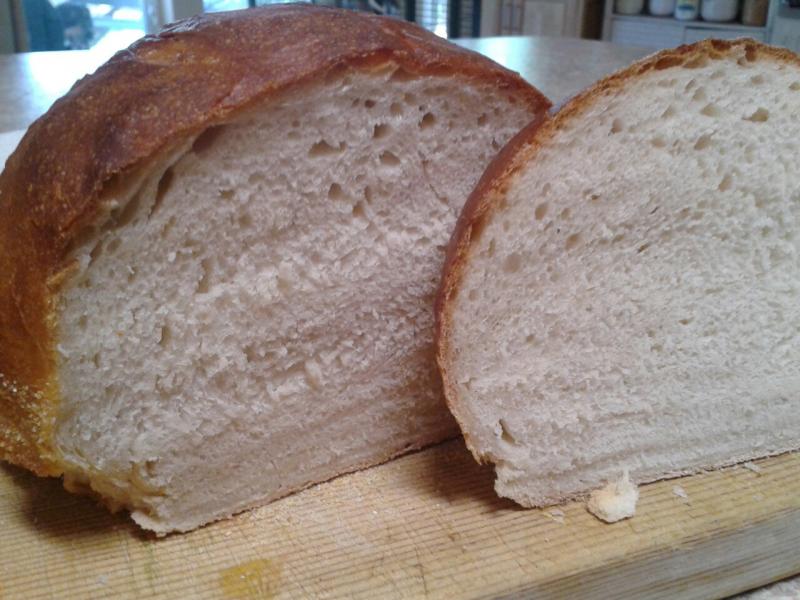 Mine look a little dense on the bottom... should have used my stone instead of cookie sheet, me thinks??? Tastes great!
All our breads turned out great and have the useabilty of a daily bread... Looking for something challenging to do next week... Any TFLoafians have any ideas for us... We need to do something to stretch the bands of our comfort zones.... we might have to revisit ITJB! Those Black and White cookies are calling to at least one of us!!!
Great day, great bake, with greater sisters.
Happy Baking: Barb, Diane and Helen. (did I ever mention Helen is the Baby of 7 of us...Barb is the second and I am the sixth.)