Portuguese(ish) sweet rolls
Hi all. This is my first post.
I baked these and I thought they turned out pretty good, except for a little bit of excessive browning on top.  I will probably tent next time.
A few additional pictures:
60g balls
After a long rise.  I didn't actually intend for these to be pull-apart rolls.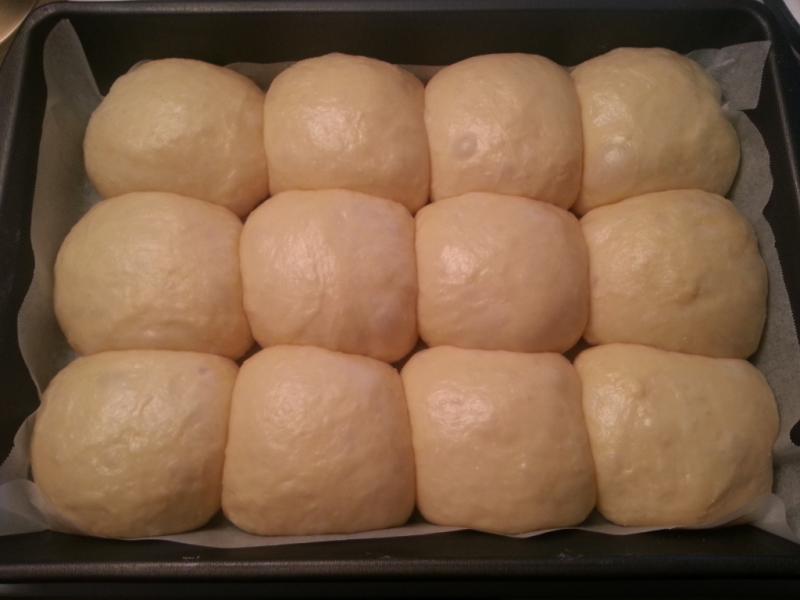 Crumb shot