Home Ground 100% White Whole Wheat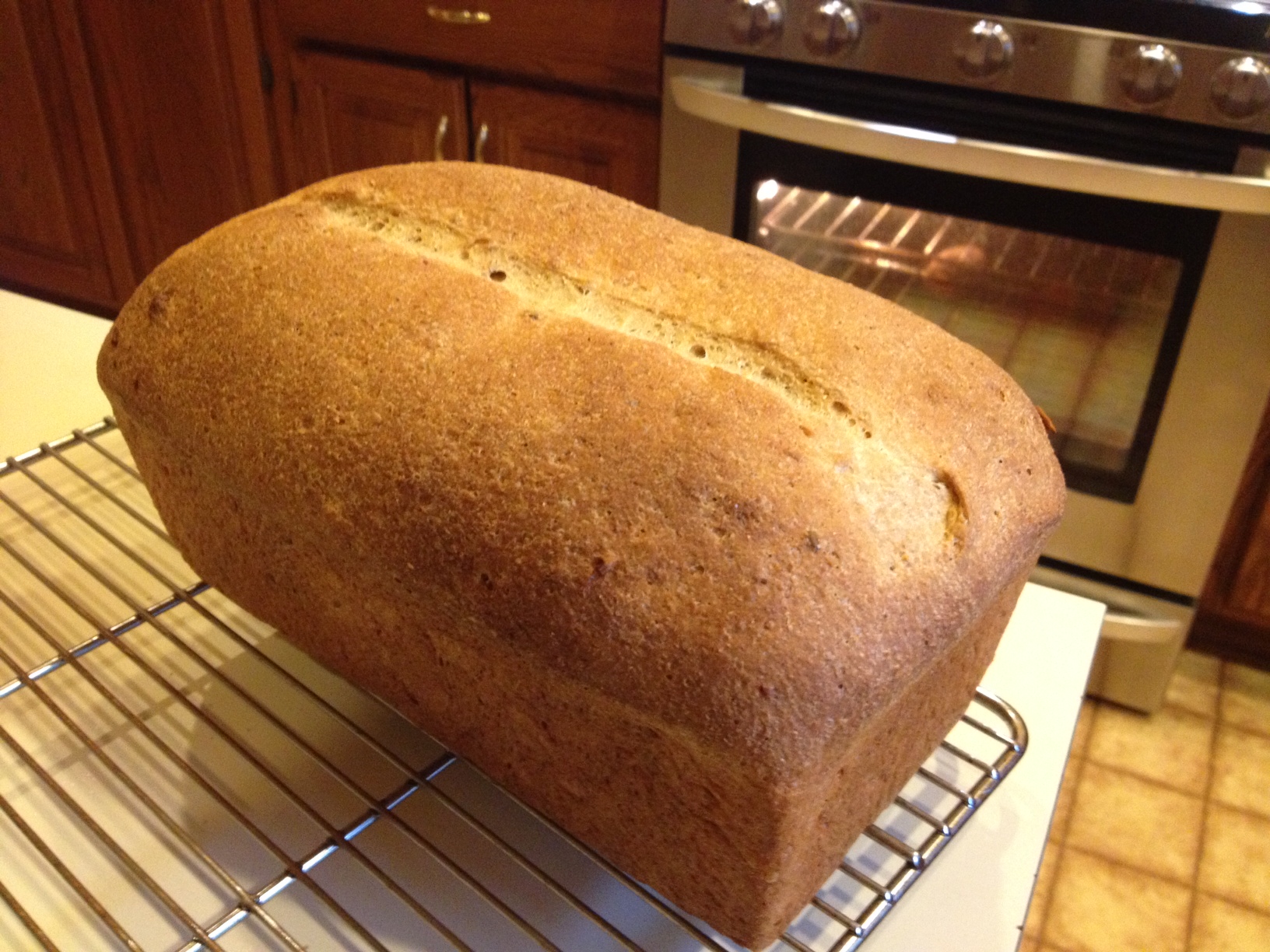 I love this recipe. Super easy and quick. Great taste and nice crumb. This seems to be my everyday go to bread.
16oz. White Whole Wheat Flour
3/4 cup Fat Free Milk
3/4 cup filtered water
3 TBSP. Gluten
1TBSP instant yeast
1/2 tsp. fine sea salt
2 TBSP Honey
2 TBSP Oil
I mix this in my bread machine. Liquids and salt first. Flour mixed with Gluten next. Topped with yeast. Mix on short dough cycle. Put it in a greased 9x5 pan and let it rise. Bake 30 mins. at 375 degrees.
If I make it with Hard Red wheat I replace the honey with molasses.