Pain au bacon with kamut flour
baked another SD pineapple enzyme(home made) Kamut, pumpkin sourdough bread with maple roasted bacon and celery ..
little changes to the first one i did.http://www.thefreshloaf.com/node/33434/sprouted-spelt-pumpkin-sourdough-maple-roasted-bacon-bits
no sprouted spelt .. substitute with Kamut flour and a little whole wheat. added 2 tablespoon of pineapple enzyme which my friend gave me (matured 30days) just experimenting.
check out this site http://huichun.wordpress.com/2008/05/31/fruit-enzyme-diy/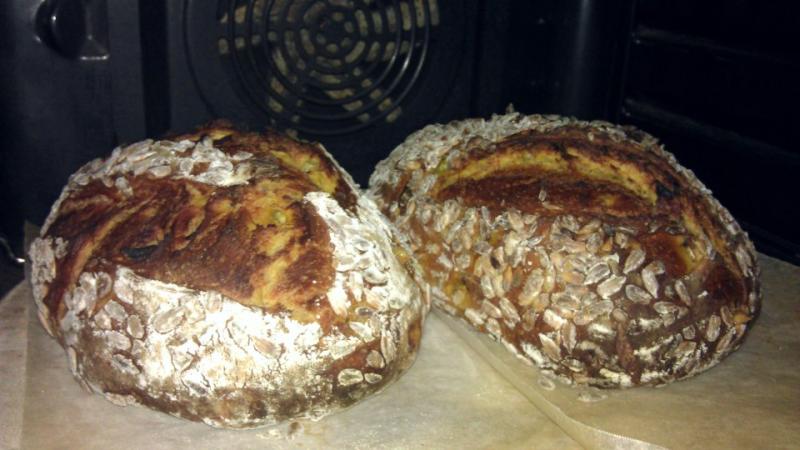 ran out of samolina flour for dusting.. used sunflower seeds n flour little messy.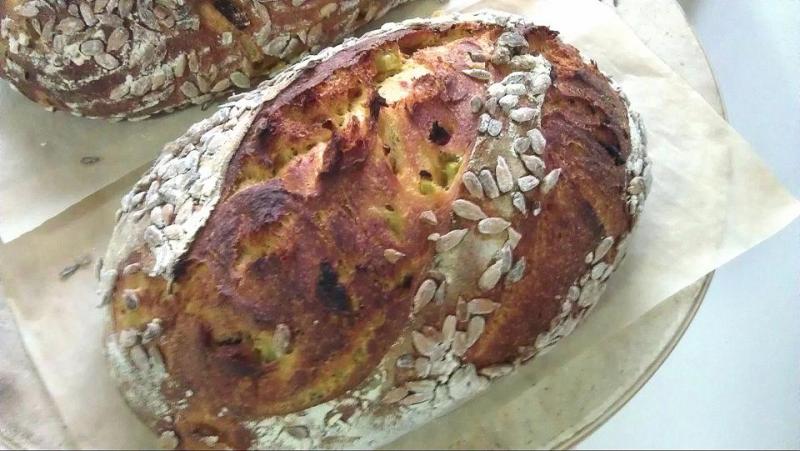 i did add celery this time!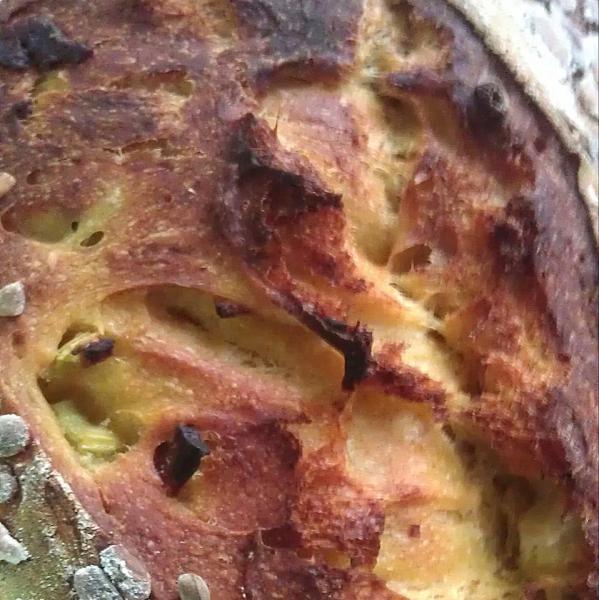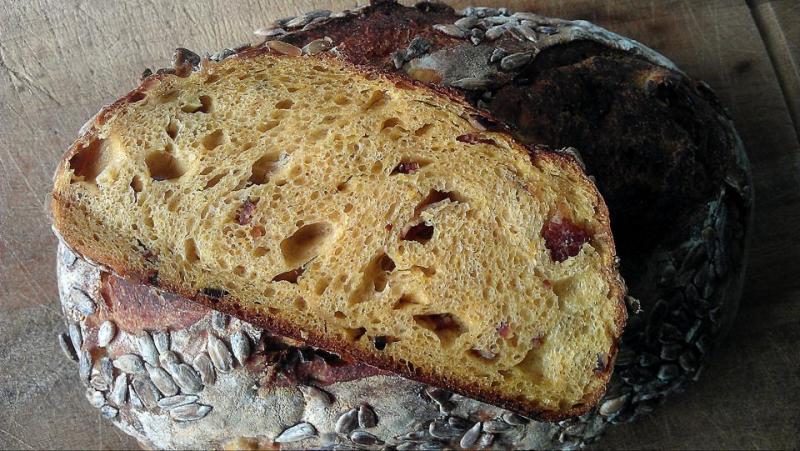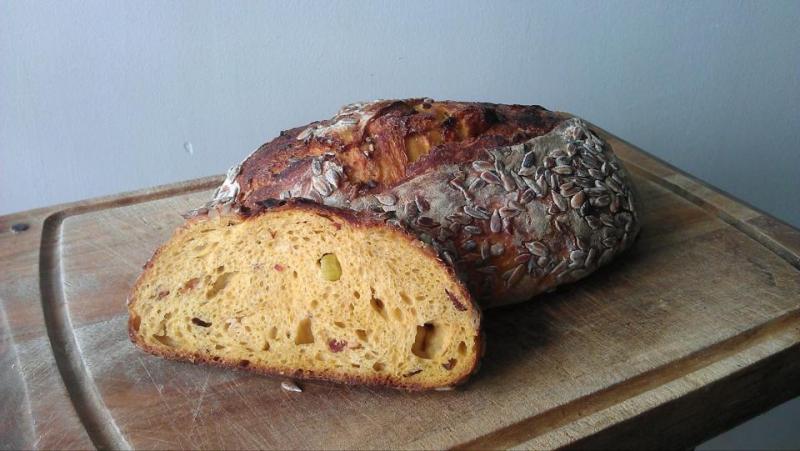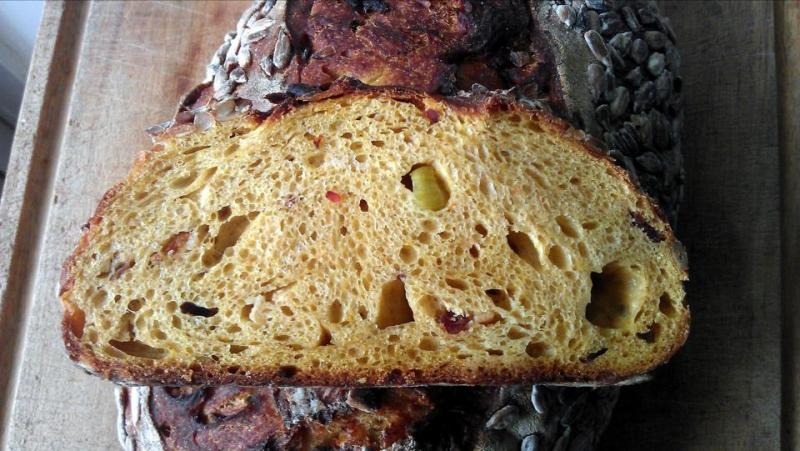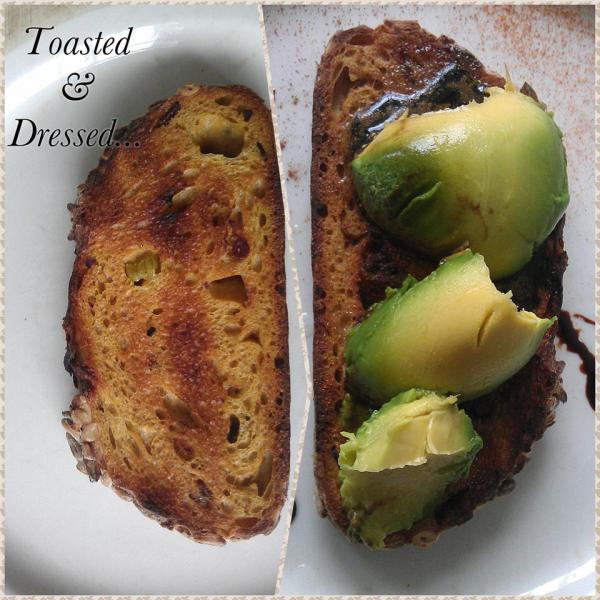 baked 3 loaves, all given away.reserved one slice for myself, toasted and this was my lunch today. it was very good indeed. 
the crumb had a different texture not chewy but soft with bites. might be the enzyme made it different. will try one more time to confirm. 
evon :)