I can't be a party pooper, so here's enjoyed for dinner today in celebration of CDM!
I don't think chocolate chip cookies are really a Mexican cookie, but we like them occassionally.
I brined a lovely organic chicken overnight.  It was cooked in my rotisserie to perfection..so delicious, moist and tender.  If you've never brined your poultry.  Do give it a try.  You'll be very pleased at the difference.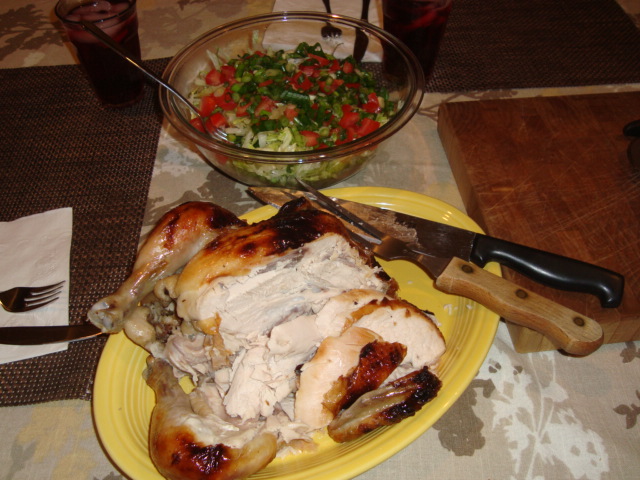 Plate of tortilla's, shredded pork roast, chicken, fresh guacamole, pinto beans, Mexican pizza on locally purchased tortilla's..we have several local mexican tortiarilla panaderilla's so they are always very fresh and delicious.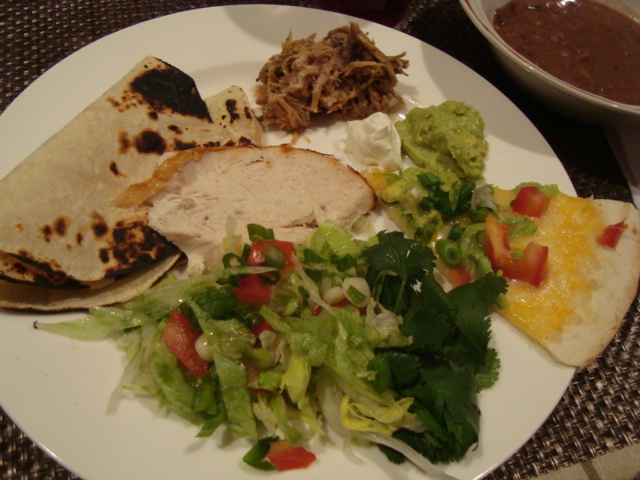 My Oatmeal, walnut, chocolate chip cookies.  
I just recently had to replace my mini oven.  I purchased the Breville smart oven.  I made the mexican pizza in it and 
crisps up a cold pizza perfectly.  I haven't tried baking a pizza in it yet..though I do have a stone and pizza pan for it. 
Not to be an add, but I'm so pleased with the new mini oven.  
Can you tell which cookies were baked in the Bmini and which ones were baked in my GE wall convection wall oven?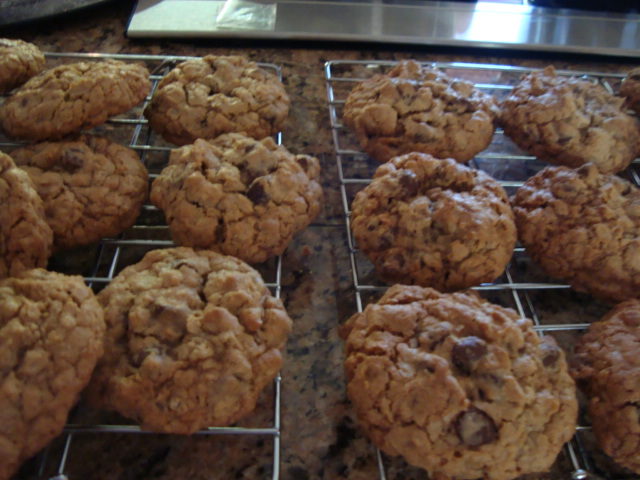 Answer -  The left is the Bmini on the right GE wall oven, baked Oatmeal, walnut, choc chip cookies.
Happy Cinco de Mayo!
Sylvia