Raspberry Muffins
Description
My son was home from school sick so I whipped up these with what I had in the house.
Summary
| | |
| --- | --- |
| Yield | |
| Prep time | 20 minutes |
| Cooking time | 25 minutes |
| Total time | 45 minutes |
Ingredients
3 c
all-purpose unbleached flour
1⁄2 c
oil (canola or vegetable)
2 c
raspberries (fresh or frozen)
1⁄2 c
chocolate chips (optional)
Instructions
Combine the oil, eggs, sugar, vanilla extract, and yogurt in one bowl, the flour, baking powder, and salt in another.  Mix together until combined.  Stir in the raspberries.
Bake in greased muffin tins at 350F for 25 minutes or until a toothpick inserted in the center comes out clean. 
Notes
I like the raspberries to mix in with the dough to make the muffins pink and swirly so I defrosted my frozen berries in the microwave for 2 minutes before mixing them into the dough.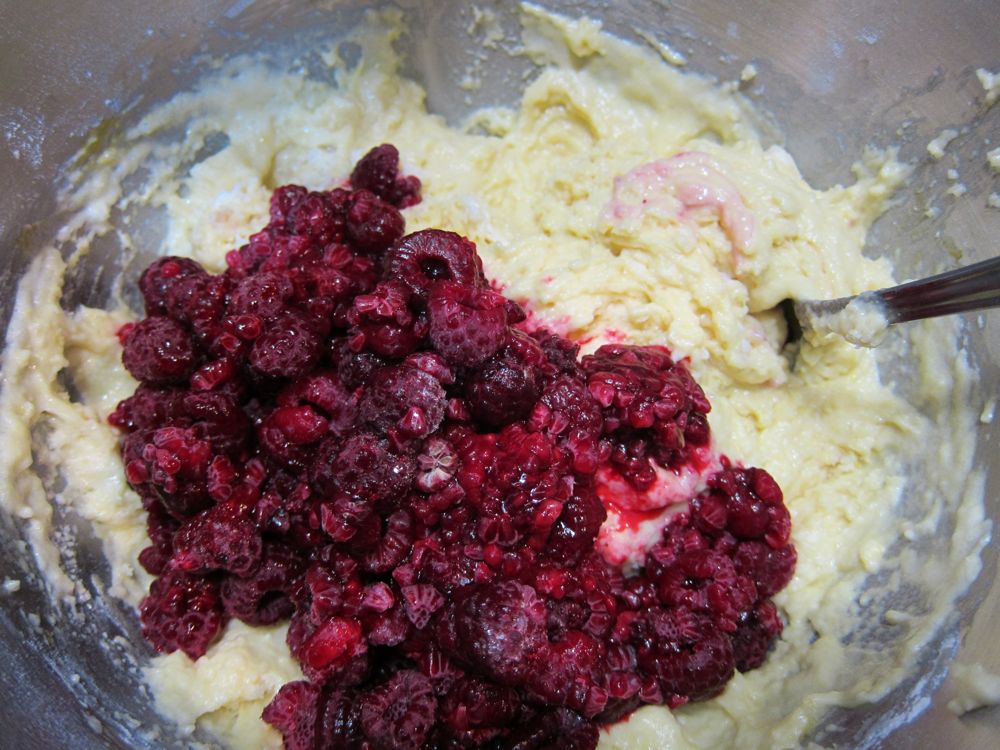 If you prefer intact berries, mix them in while still frozen solid or gently fold in fresh berries.  Just be aware that you can end up with icy pockets around the berries and may need to bake the muffins an addition 5 minutes or so to avoid doughy pockets.