From Laurel's Kitchen Book: Anadama Bread
This is a 100% whole wheat bread with corn slurry. It is an enriched bread with molasses and oil. TFL member Janet (Janetcook) has blogged about it earlier here.
I used sunflower oil, and substituted Molasses for date syrup since i didn't have any. Like janet, i used a sourdough starter (210g) instead of the yeast called for in the recipe. Furthermore, i had storbought fine cornmeal, so i cooked it to a slurry and used it after 1/2 hour.
I mixed the dough with a mixer, but continued by hand when the corn slurry, date syrup and oil were added. Since the dough was faily wet, i kneaded using the (Slap and fold technique) and the dough was miraculously turned into a soft, smooth dough. (The corn slurry was edible enough as it is, and i could eat the whole lot!)
Given the fact that i used a white starter, the levain was an all white liquid sourdough, so the fermentation of the dough was fairly sluggish. After forming the doughs and molding them into the pans, they were allowed to ferment for an hour and then were refrigerated to the next day eveneing (18 hours). Next day, i removed the pans from the fridge, and allowed them to continue fermenting for 6 hours! at 10 pm they were ready to be baked.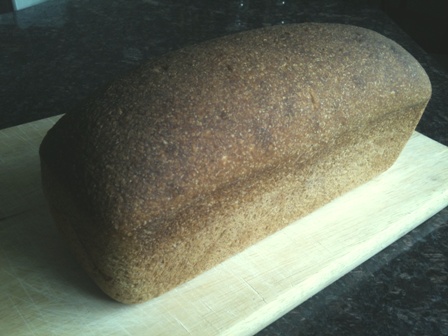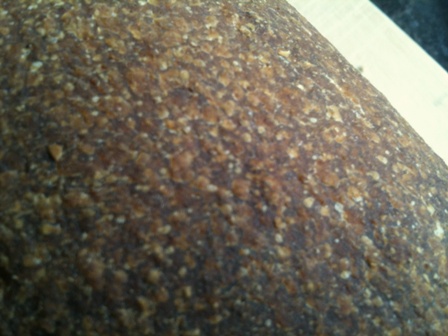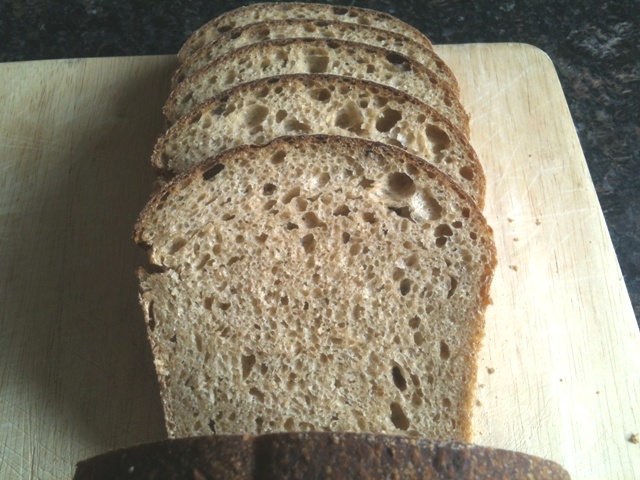 This morning, i had a slice. The crust was soft, and the crumb was moist and very soft. It was slightly sour, yet sweet from the date syrup. the corn slurry did not shine through as i had hoped, but it did help establish the overall character of this loaf.
Personally, i preferred Peter Rienhart's Anadama. However, next time, i won't reduce the corn meal to a slurry/mush. Janet's version must have tasted loads better with the coconut oil, and freshly ground corn.
-Khalid