Hi Everyone,
I'm Nik. This is my first attempt at ciabatta al funghi using the poolish version of Peter Rienhart's recipe from The Bread Baker's Apprentice. I have included a few pictures of the process. I welcome any suggestions for improvement.
It held together pretty well while proofing here.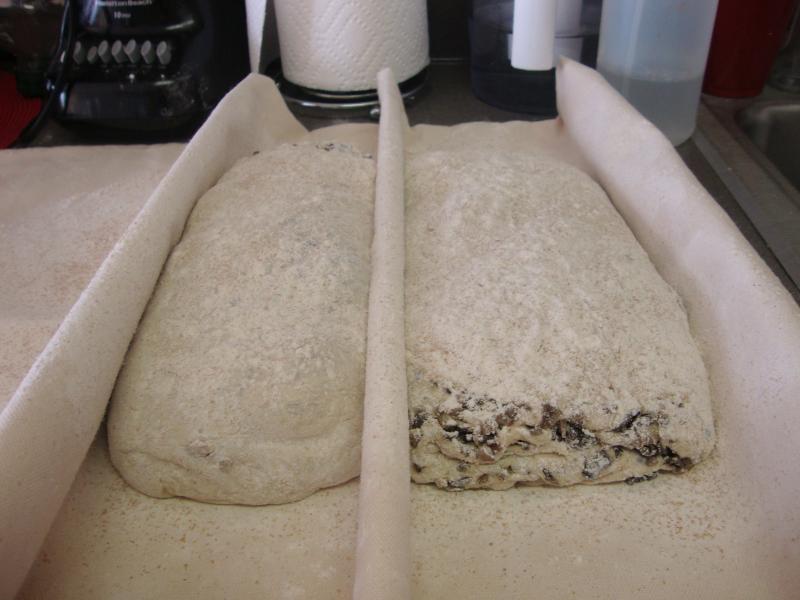 Transitioning from couche to oven the dough spread out a bit. The crust was thin and broke easily when I touched it.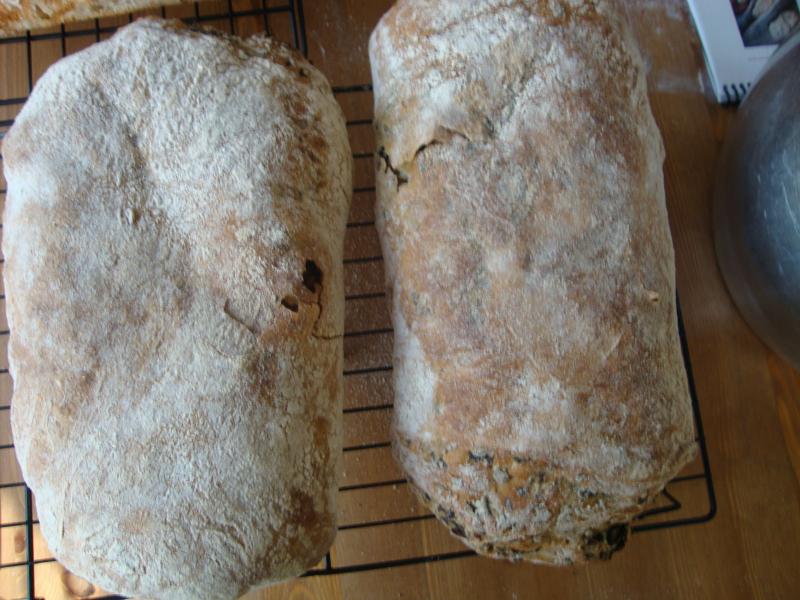 This is what it looked like on the inside.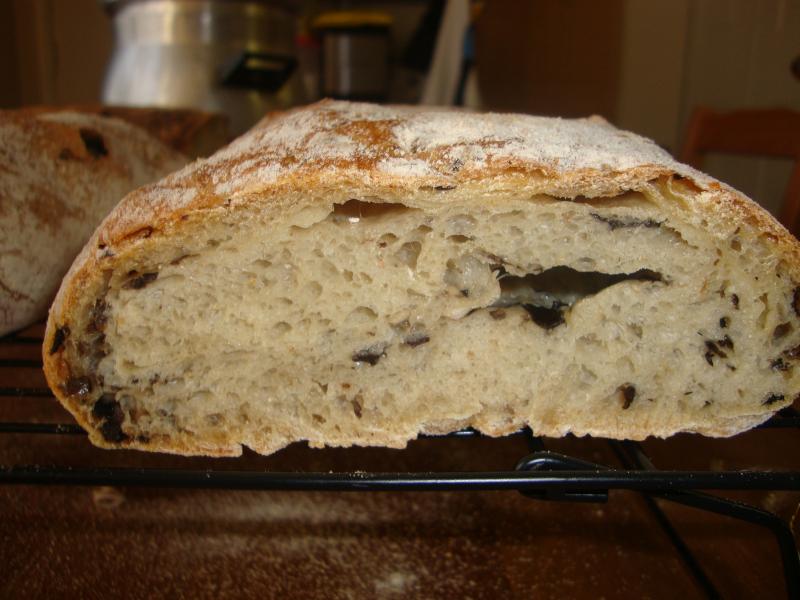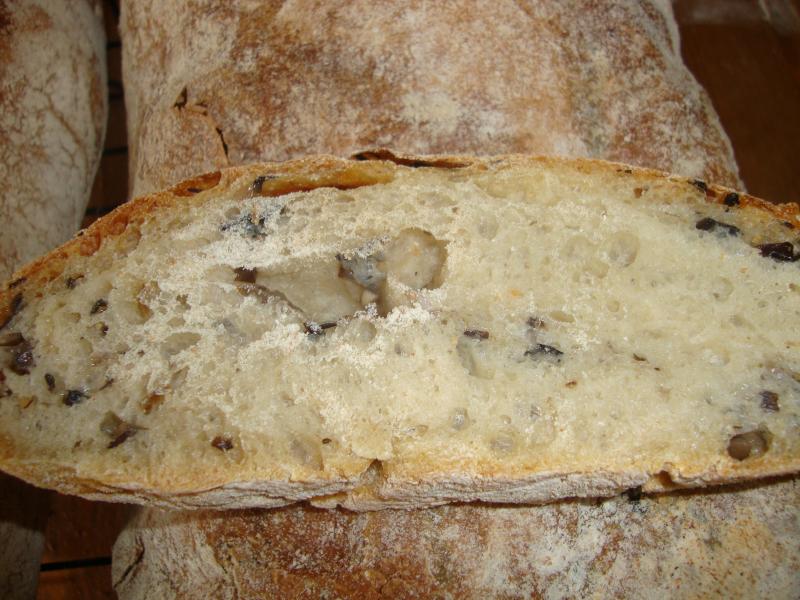 Thanks
Nik