Multigrain Cranberry Sourdough, Challah, Etc.
I have never been one to put extra stuff into bread.   Flour and water all the way.   And yet, resolve weakens, fruit beckons, fresh loafers keep on posting.    What can one do?    A rhetorical question of course.    The simple answer is throw in a few dried cranberries.   I had already developed a nice seeded levain (after tasting Jong Yang's delcious one at the TFL Boston meet-up)  and thought - just swap out the seeds for the cranberries.   It works.   Two completely different breads on the same substrate.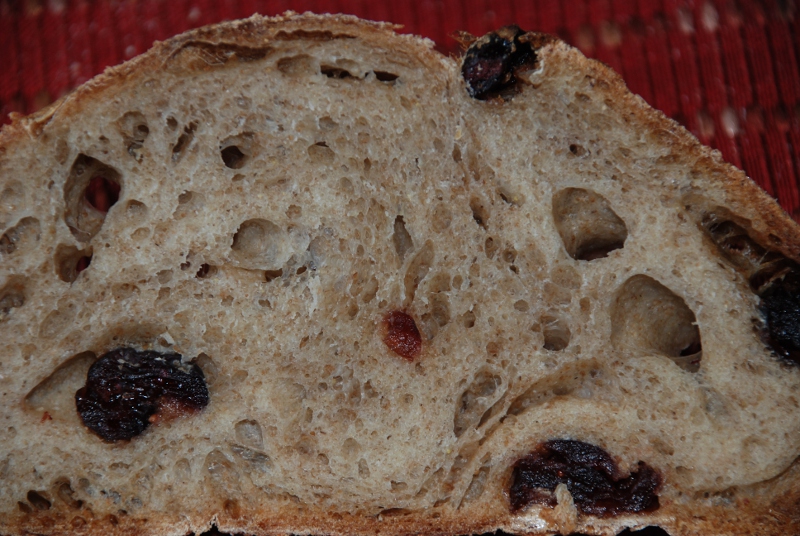 One might note that this is a tad underdeveloped.   It is because at the same time I was making this loaf I was also making several others: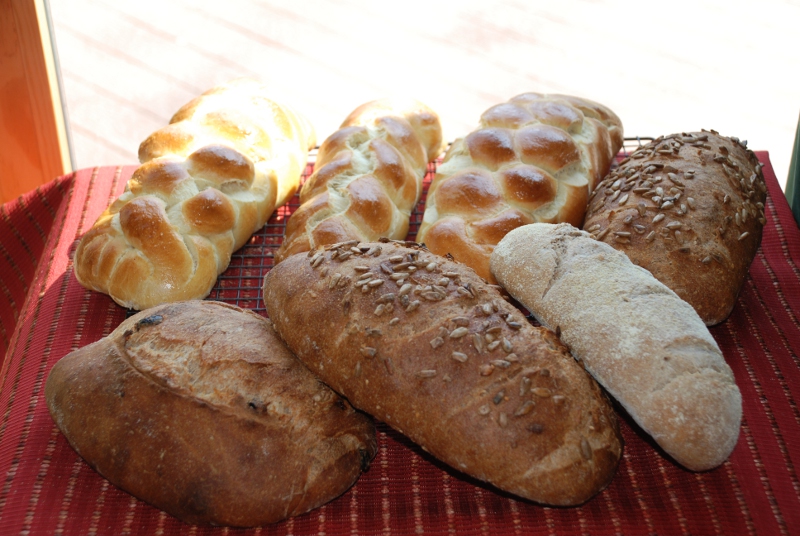 I neither had time to properly knead by hand, nor was the mixer free.   So I just mixed it up by hand and did a few stretch and folds, and it almost got there.  Here it is on the front left with two seeded levains, one tzitzel rye, and three challahs.   The sourdough challah is courtesy of Maggie Glezer, via zolablue's excellent 6 year old post.   I never realized how easy it was to do a six strand braid until watching the Maggie Glezer video referenced in zolablue's write-up.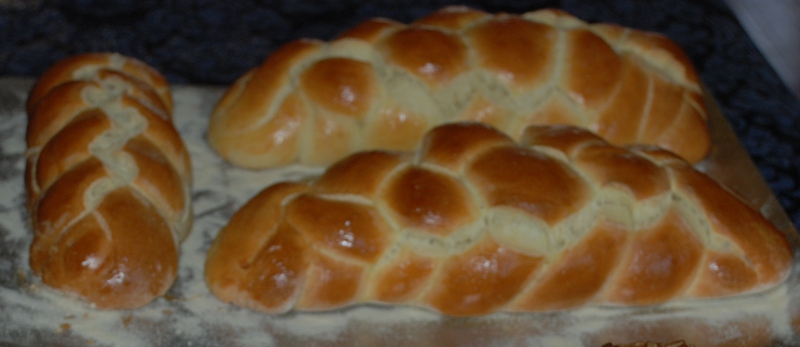 The ones on the right are six strand.   On the left is 4 strand using exactly the same braiding technique.  
But the real news here is how delicious this challah is.  I made a few different versions of challah over the week, trying to decided which one to go with.   This beat them hands down.   It doesn't taste even slightly sour, but the starter takes a caky, eggy treat and turns it into a really fine bread.  
Update:   Tried the cranberry sourdough again but this time with mixing.  It makes a difference.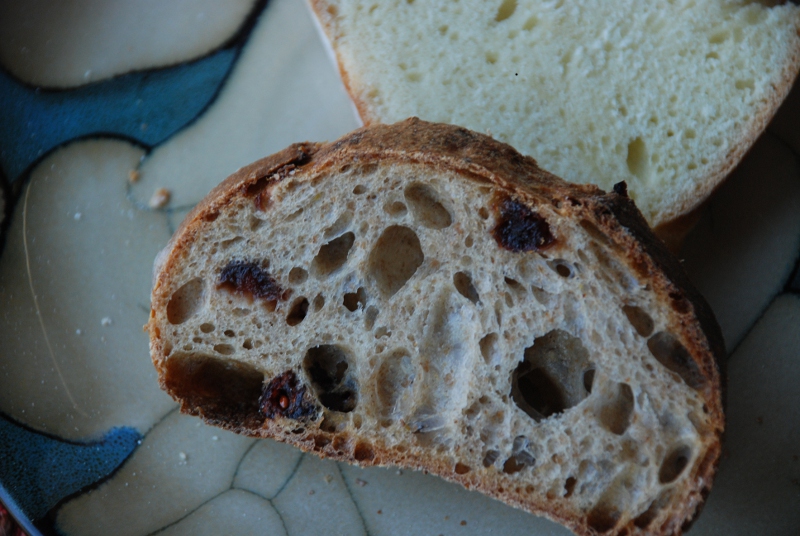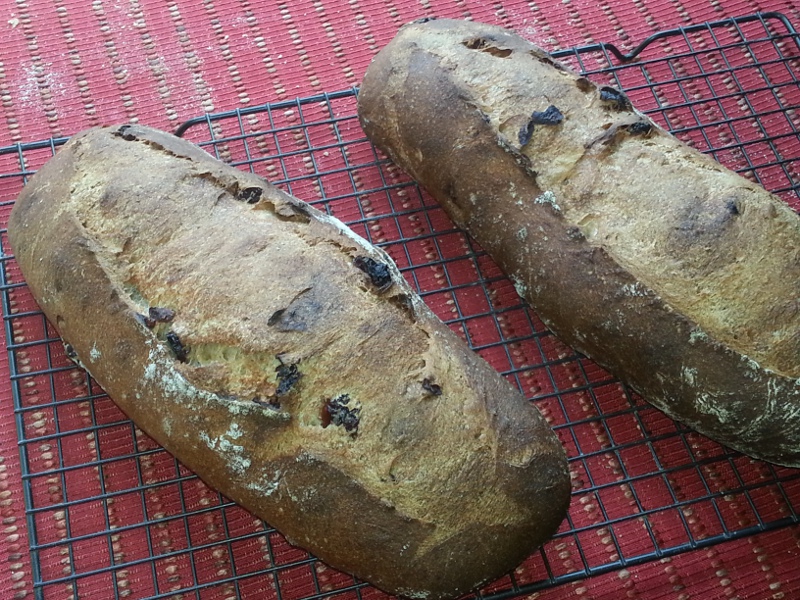 Formula and method for the cranberry sourdough
Multigrain Cranberry Sourdough
 
 
 
 
 
 
 
 
 
Starter
67% Hydration, 100% KAAP
 
 
Rye Sour
82% Hydration 100% Rye
 
 
 
 
 
 
 
 
 
       Final
   Rye Sour
    Starter
       Total
    Percent
KABF
177
 
 
177
48%
Rye
0
71
 
71
19%
KAAP
0
 
14
14
4%
WW
71
 
 
71
19%
Spelt
35
 
 
35
10%
Water
212
59
10
280
76%
Salt
8
 
 
8
2%
Cranberry
40
 
 
40
11%
Rye Sour
130
 
 
 
 
Starter
24
 
 
 
 
 
 
 
 
 
 
Total Dough
698
 
 
 
 
Total Flour
369
 
 
 
 
% preferment
23%
 
 
 
 
 
 
 
 
 
 
 
 
 
 
 
 
Autolyse flour and water 1 hour
 
 
 
Mix all ingredients until developed
 
 
 
Bulk Ferment 1.5 hours
 
 
 
 
Roll into batard shape and lightly rock (dough is very sticky)
Proof in couche 80 minutes (or so) until soft
 
 
Bake with steam for first 5 minutes then at 450 for 35 more.