Hey everyone, I've been on this website for a while and just love the loaves here! I'm from China and I love baking, bread especially. I feel it's time to share some really good bread with you here. I cant just keep taking without giving, right? Anyway, I got this recipe from a Chinese blogger and our family just loved it. Hope you will like it too.
   I made 9 small loaves out of the dough.
High gluten flour:………… 350g
Medium Rye:………… 150g
Salt:………… 8g
Caster sugar:………… 10g
Mature sourdough culture :………… 225g(100% hydration)
Water:………… 300g
Pumpkin seeds:………… 60g
Fig:………… 60g
The recipe originally used walnuts instead of pumpkin seeds but I had run out of walnuts so I just used pumpkin seeds instead. They worked for me. You can use your own combo. Also, the blogger only used 220g water but he didnt state the hydration of his sourdough culture. Using my own sourdough culture, I increased the amount of water to 300g. It was too dry for my dough with only just 220g water.
1.Mix sourdough culture with water, then flour,salt and sugar . Mix well.
2. Mix in the seeds and fig pieces. No need to autolyse or stretch and fold. When I mixed everything together, the dough just came together and I felt the guten was strong enough already.
3. Ferment for about 3 hours at 20°c.
4. Divide the dough into 9 pieces,shape into oblong loaves.
5. Proof until they are 80% proofed.
6.Preheat the oven and bake the bread with steam at 230°c for about 35mins until golden brown.
7. Cool and enjoy!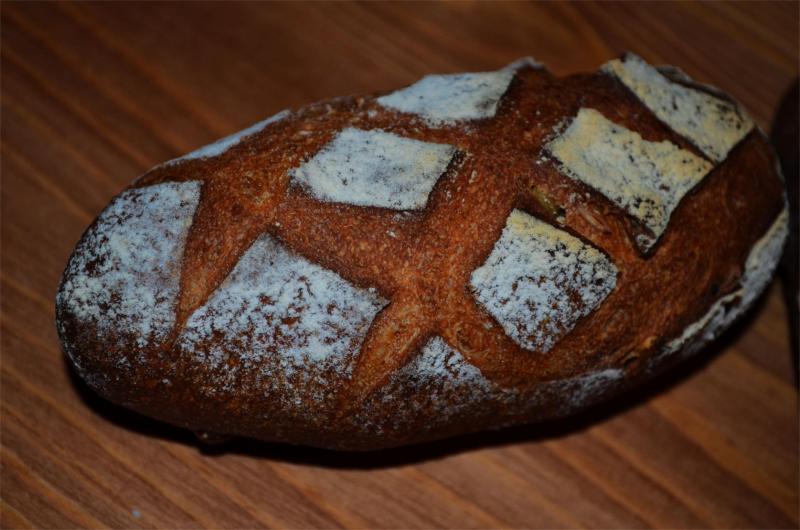 When it's baked thoroughly, the crust of this bread is wheaty and crusty.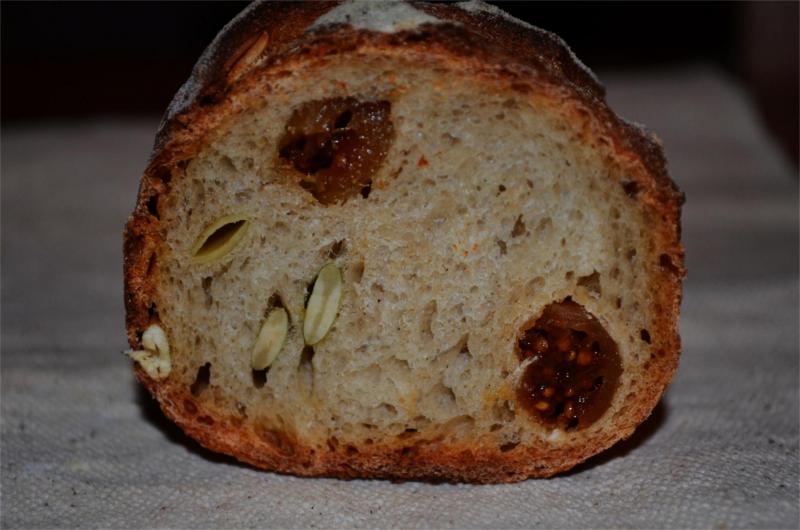 The crumb is full of flavor, bouncy as well.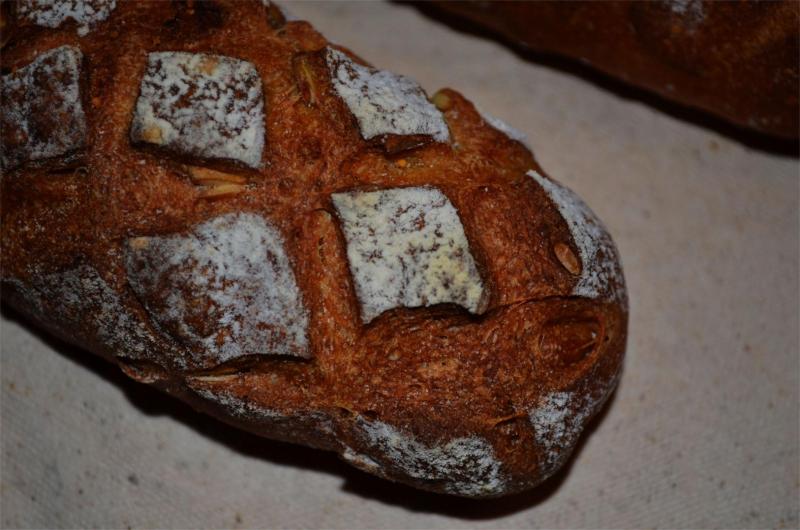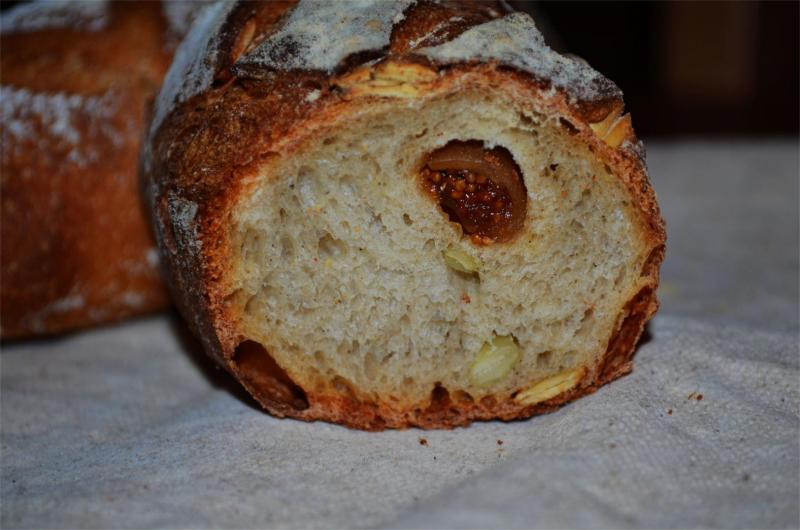 This bread is definitely worth trying!