Powerless Baguettes: Not pretty but quite tasty.
April 10, 2013
A couple days ago, my wife pointedly remarked that there were only two baguettes left in the freezer. This was a fair warning, so I built up a liquid levain and made a batch of SJ SD dough. This afternoon, I divided, pre-shaped, proofed, slashed and loaded 4 baguettes in the oven. The timing was perfect to have them out of the oven in time to get to the farmer's market when it opened and then to enjoy fresh-baked baguette with dinner.
Eight minutes into a planned 20-minute bake, our power went out. The oven is electric. What to do? Well, I removed the steaming skillet as usual at 10 minutes. At 20 minutes, the loaves were browned somewhat, but still pretty pale. I gave them another 7 minutes in the cooling oven, at which point they were still rather pale but had a nice hollow thump and were over 205ºF internally. So, I took them out and let them cool.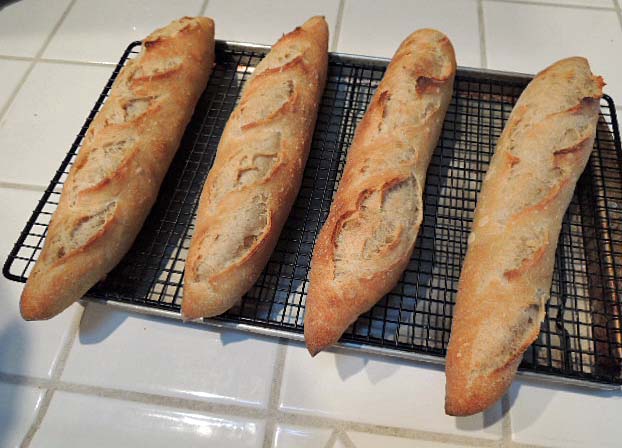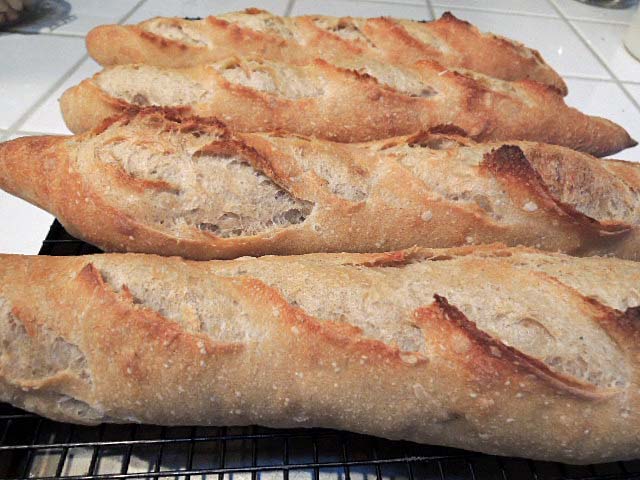 The oven spring seemed pretty normal. The bloom was a bit crazy, but I don't know whether that was my scoring or an effect of the cooling oven after the first 8 minutes. The crust was pale and kind of soft, but I can't say the crumb structure suffered.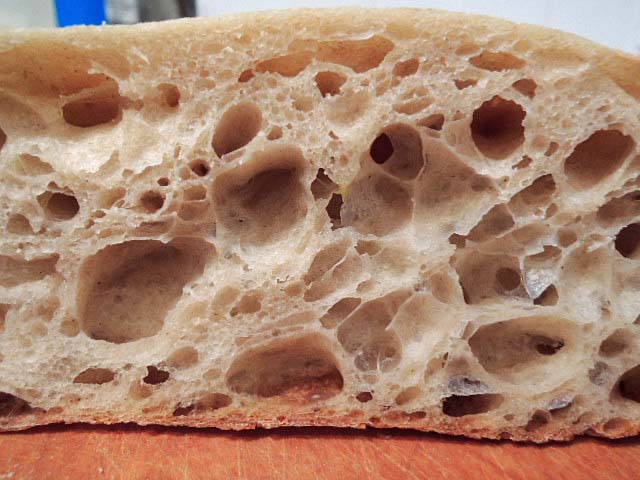 The crust did have some crispness but was more chewy. The crumb was fully baked. It was chewier than usual. The flavor was excellent – about the same as the last SJ SD Baguette bake, currently featured on the home page. I ate half a loaf with dinner.
David