Boston TFL Meet Up Report - Link to Lexington Minuteman Article
Update: A photographer and reporter from the local paper stopped by our meet-up. Here is the link to the article. In the print version we were the top front page story.
On Saturday, we had our Boston Area TFL meet up. Ten intrepid bakers plus family members broke bread together. Lots of bread. Lots of really amazing, delicious, and varied bread. We all had a great time chatting, and each had a chance to describe their bread, show and tell, and so on. Ian and I took a lot of pictures, so I'll let the pictures do the talking. (Ian's are the wider ones. I shrunk mine down.)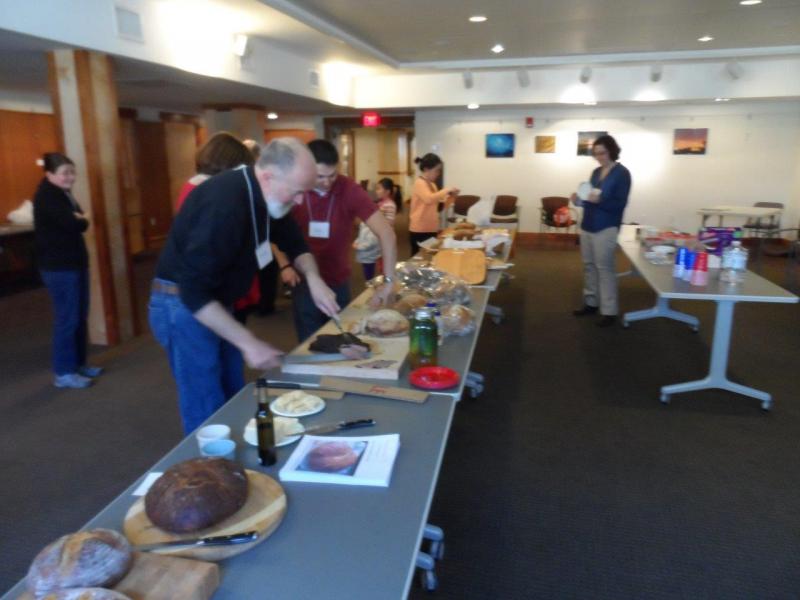 The scene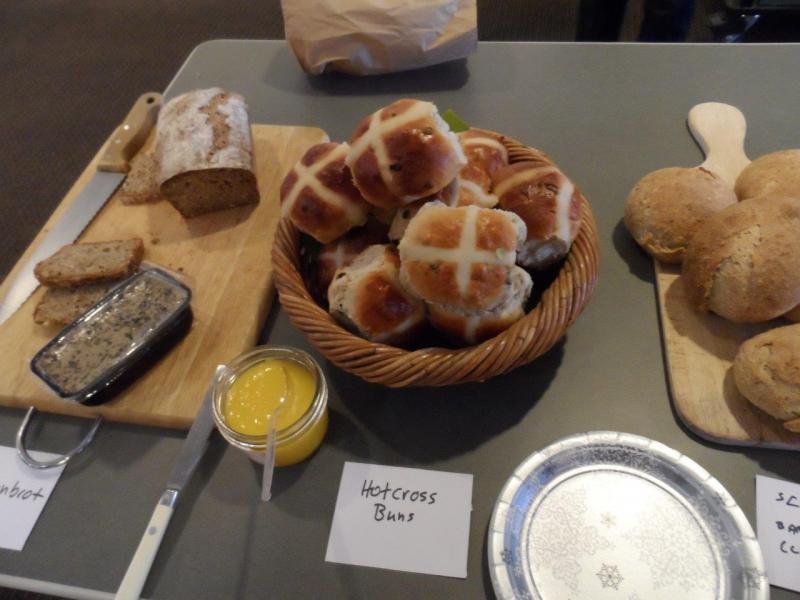 Kristen's Volkornbrot and Hotcross Buns, Colin's scrumpy buns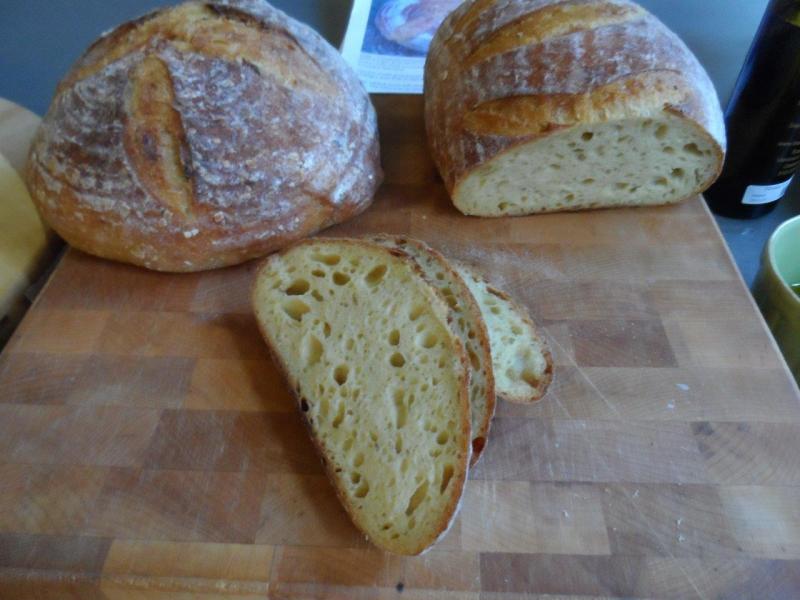 Ian's guacamole loaf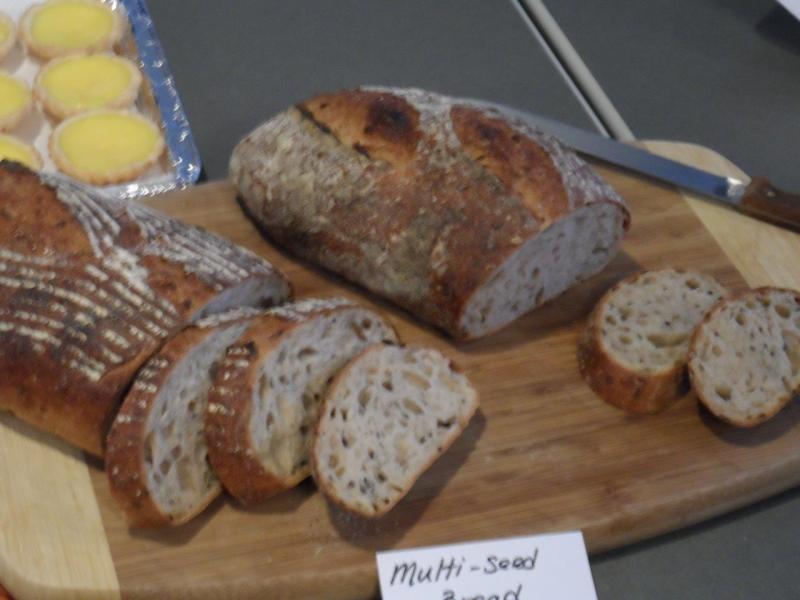 Jong Yang's multi-seed sourdough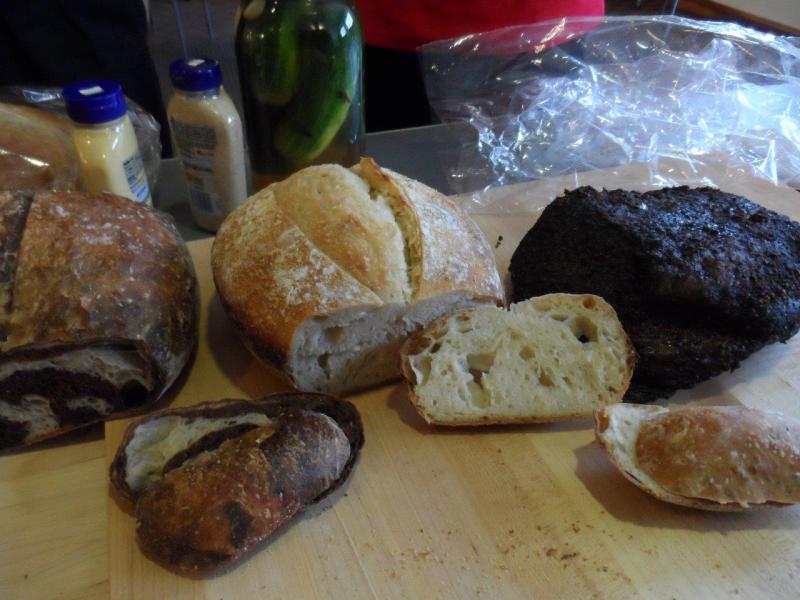 Mike's many breads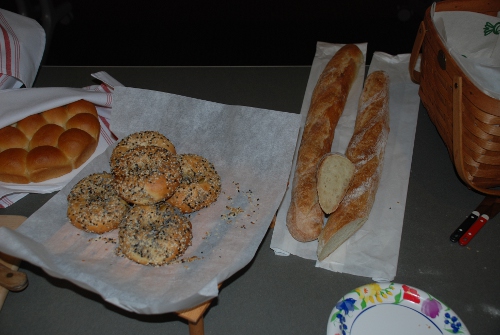 Barb's dinner rolls, Bill's bagels and baguettes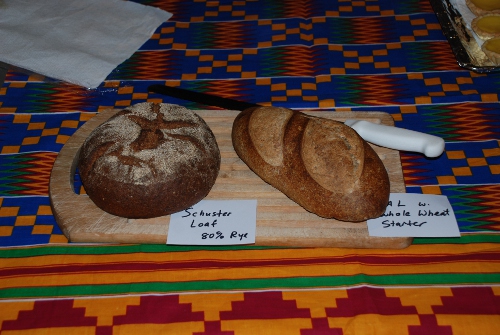 Varda's breads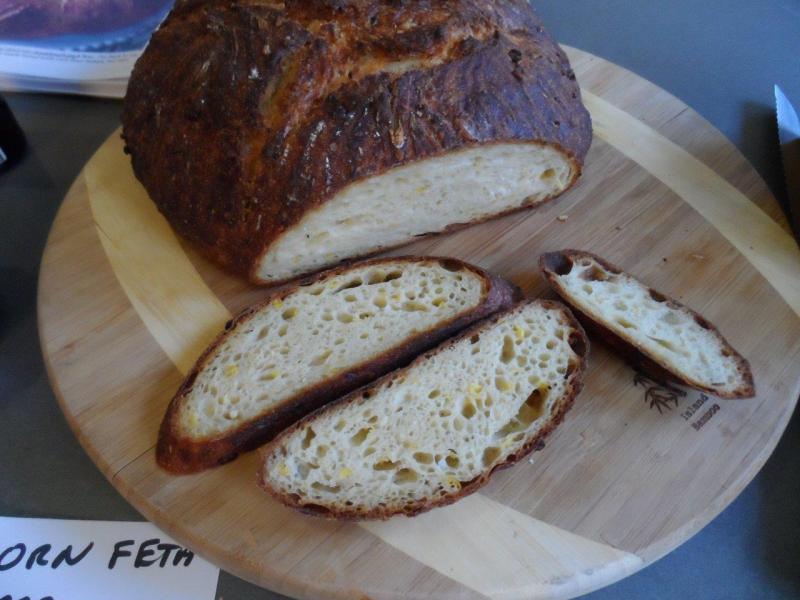 Ian's corn feta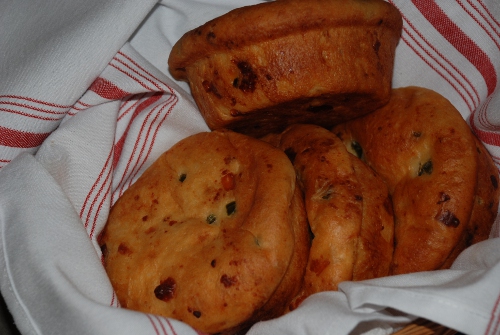 Barb's Jalapeno rolls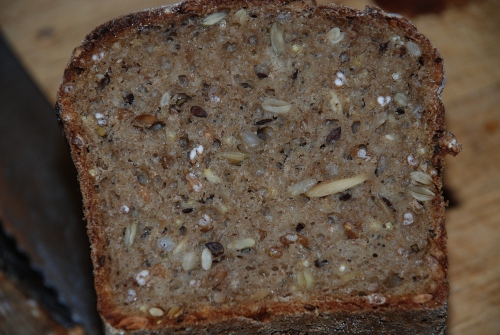 Kirsten's Volkornbrot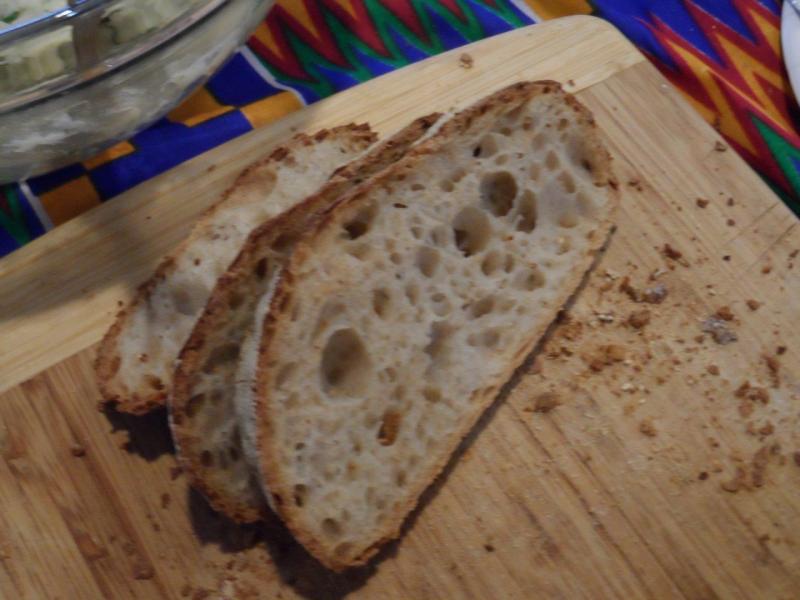 Kristijan's Levain
And not just bread: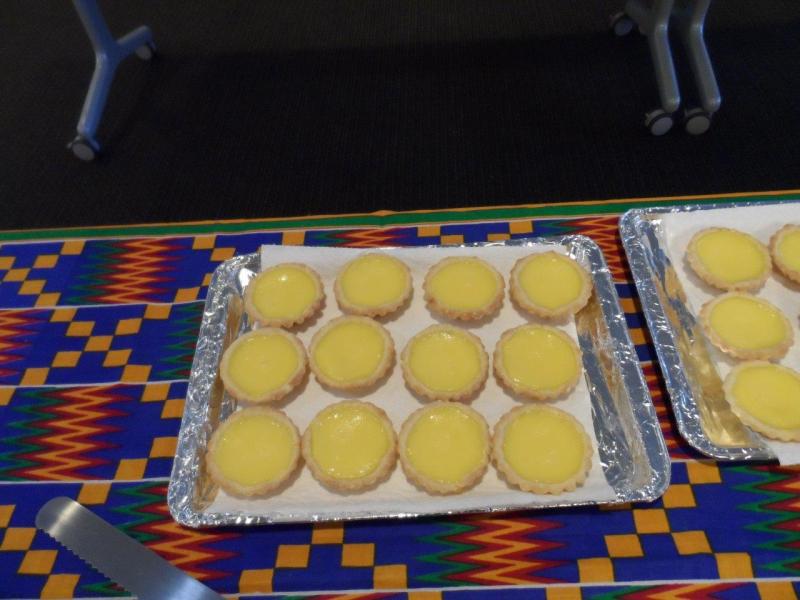 Jong Yang's egg custard tarts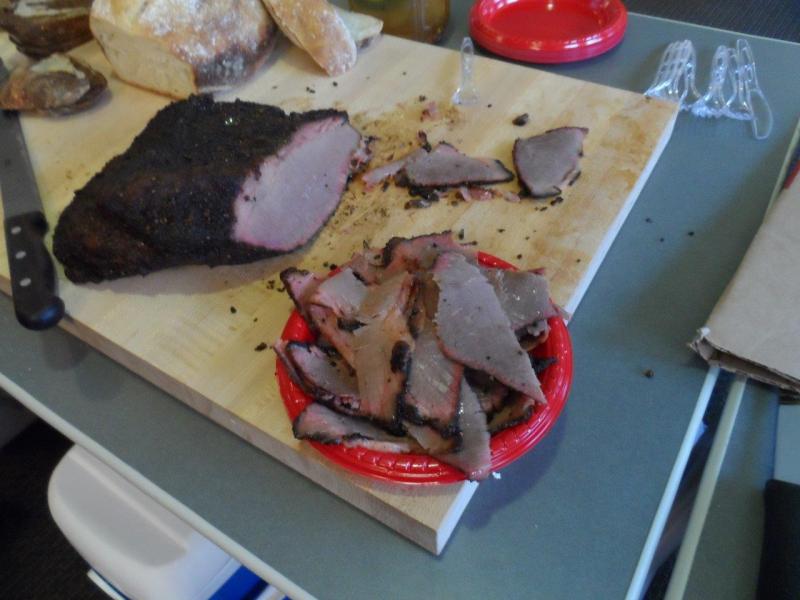 Mike's pastrami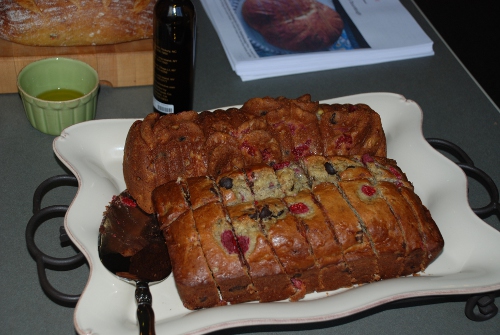 Lisa's chocolate chip and raspberry bread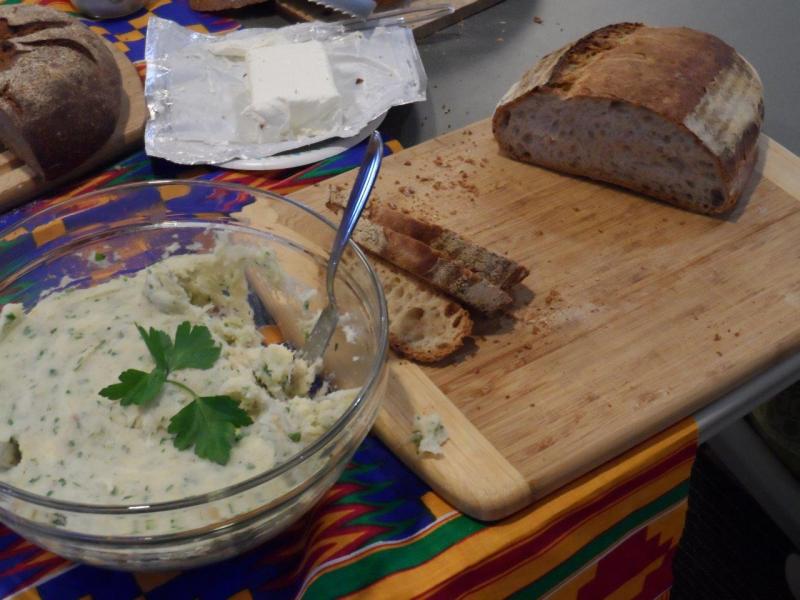 Kristijan's salt cod salad next to his Levain
And people too: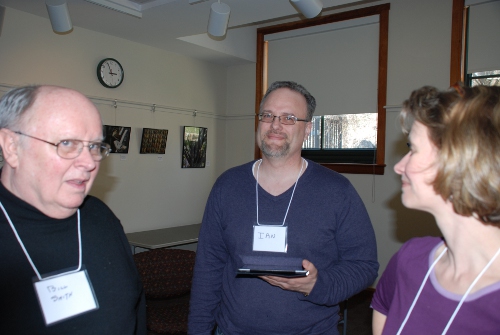 Bill, Ian, Kirsten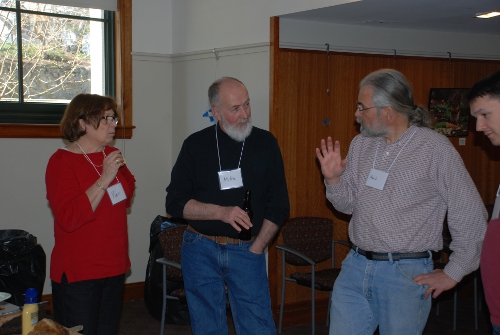 Vinni, Mike, Bob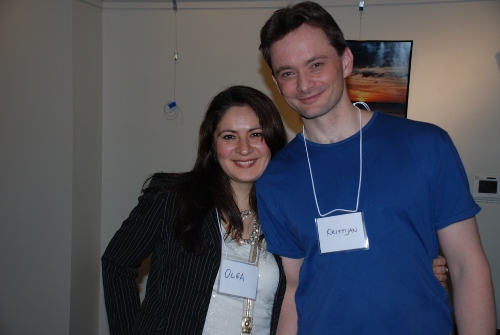 Kristijan and Olga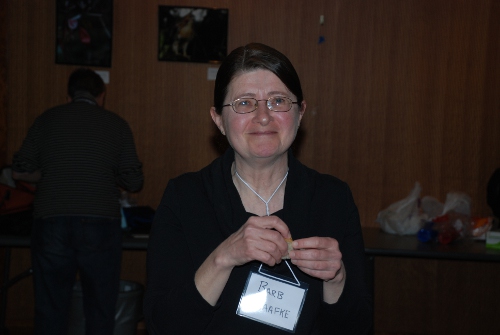 Barb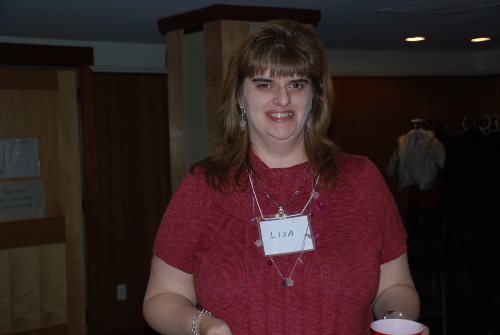 Lisa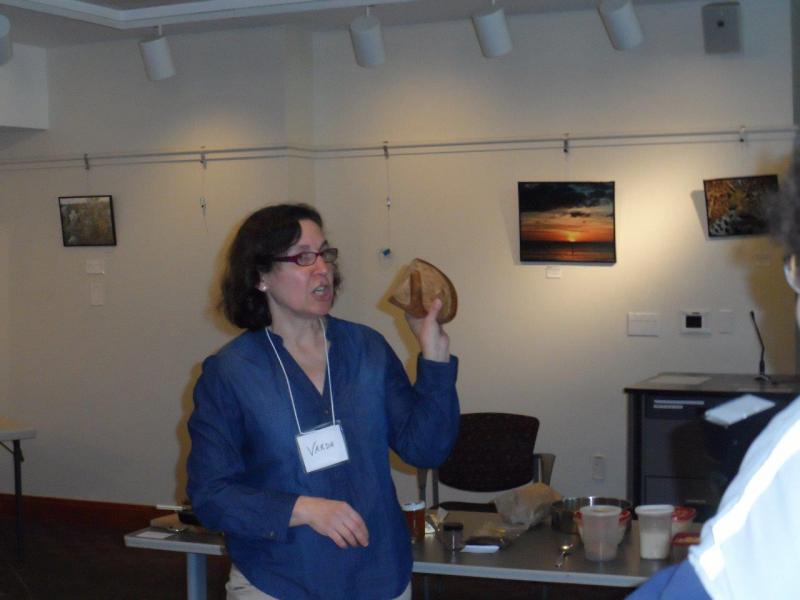 Me and bread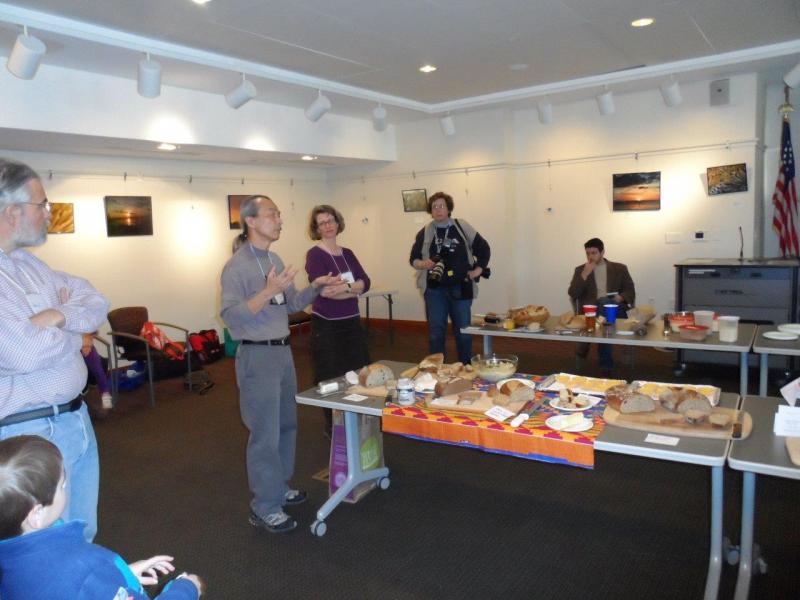 Jong Yang speaking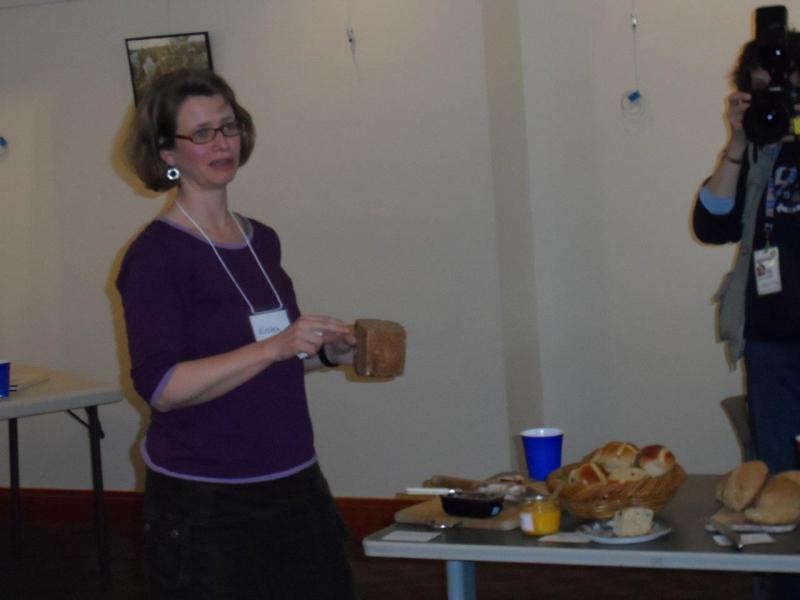 Kirsten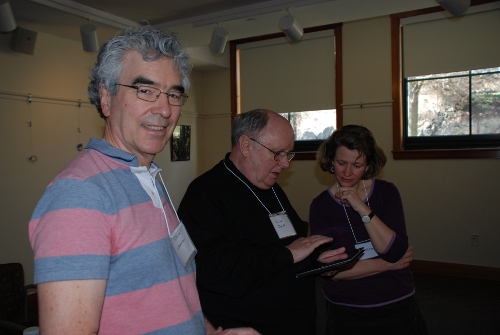 Colin, Bill, Kirsten
And stuff: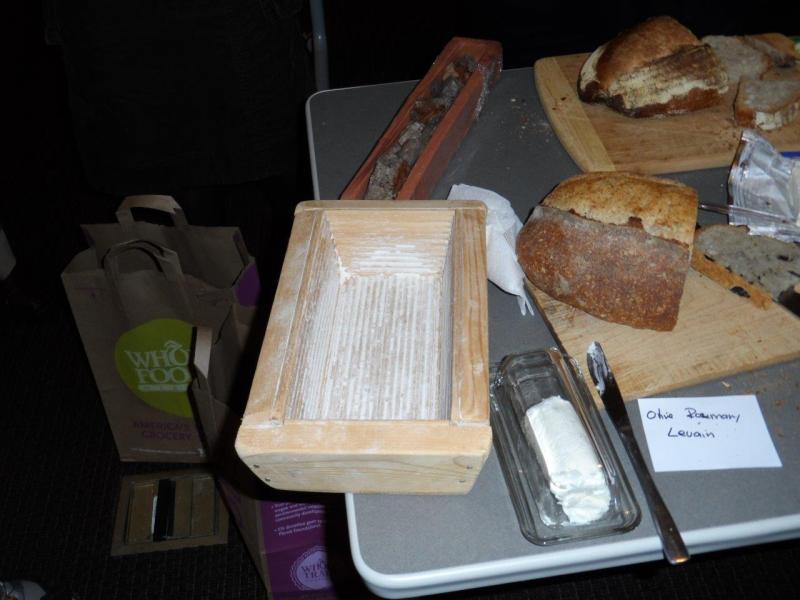 Jong Yang's homemade brotform next to Bob's Olive Rosemary Levain, Kristijan's Levain behind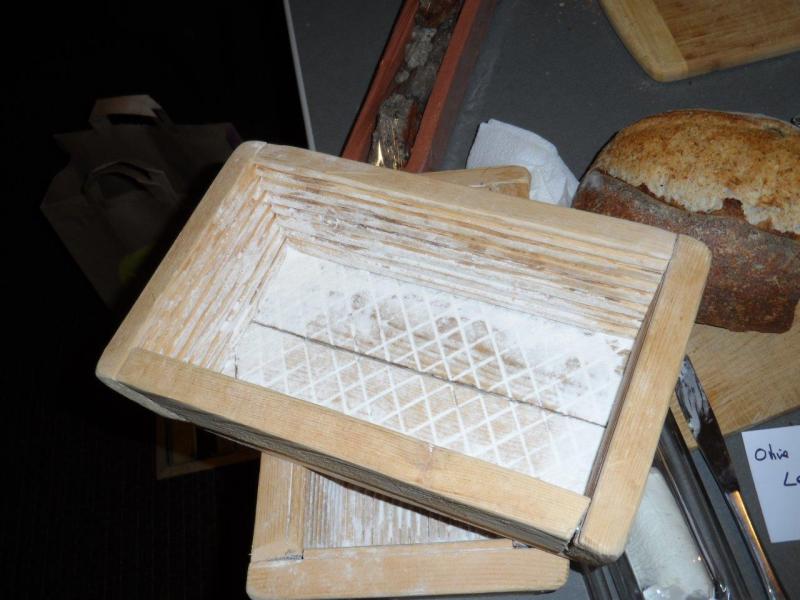 Another Jong Yang wooden brotform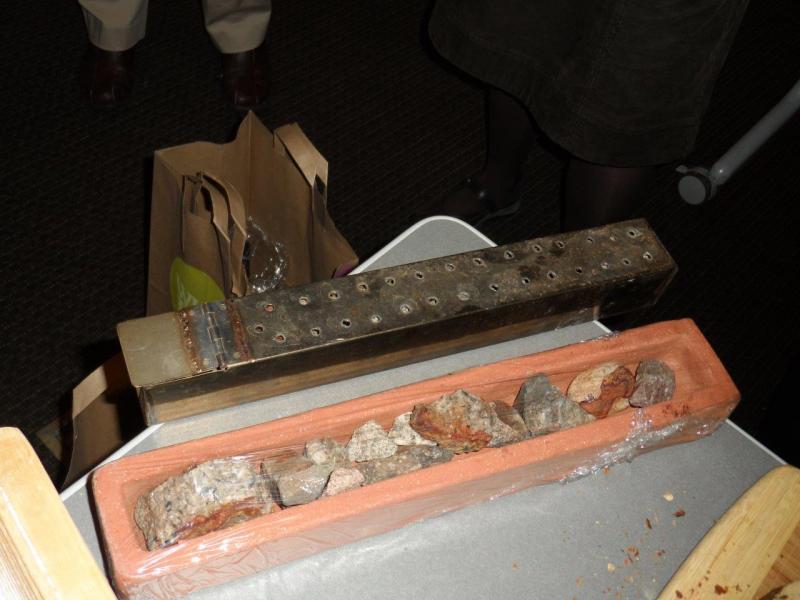 Jong Yang's homemade on top of stone steamers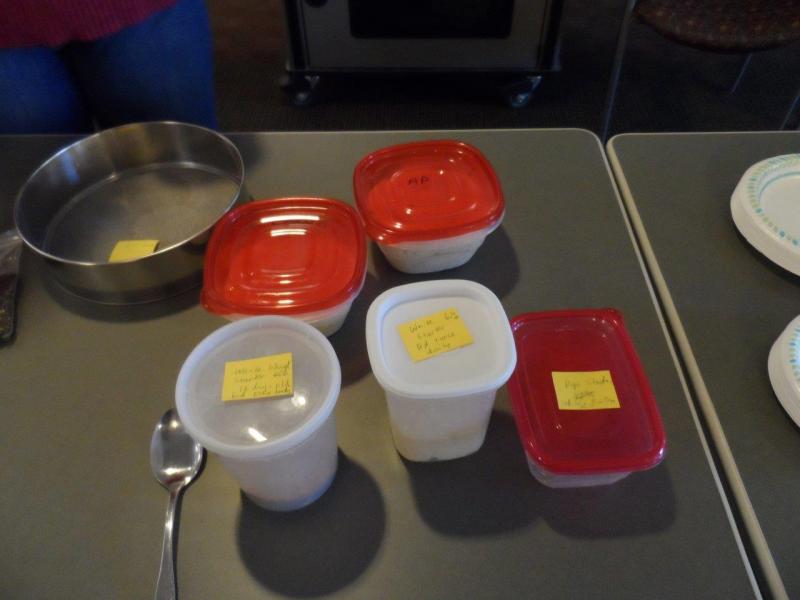 Some of us brought starters to trade and smell
What else? Probably more updates later and hopefully other attendees will chime in.