We had a great, sweet, Easter Bake today... baking along with dabrownman... adding another state to our bake! What a way to spend Easter Sunday... I was thinking while the dough was rising in the pans... that today really is all about rising... there is no sweeter treat than the Rising of our Lord... 
But, I am thinking our bakes are pretty amazing looking and really quite pretty as an art form as well as an awesome delicious accompaniment for coffee, tea or whatever one "snockers" fruit with...LOL...
We used the recipe for Babka dough from "Inside the Jewish Cookbook", thank you Stan and Norm.
Helen made her babka's both with Almond Filling and as a loaf...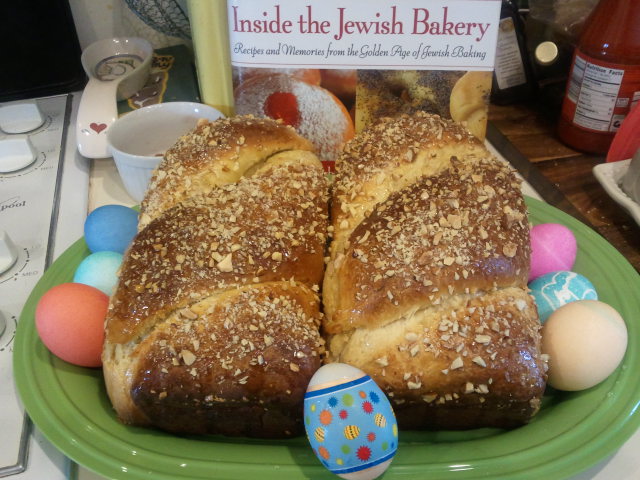 Lovely... and plated so beautifully with her eggs and I am so glad she put the cookbook in the picture... Now you can just pull yours off the shelf and start baking... basic dough is on page 163...  Helen is the best Twister Sister... okay.. maybe a little twisted... but look how even her twists are.. and I know you remember her braids... perfect.. just like her.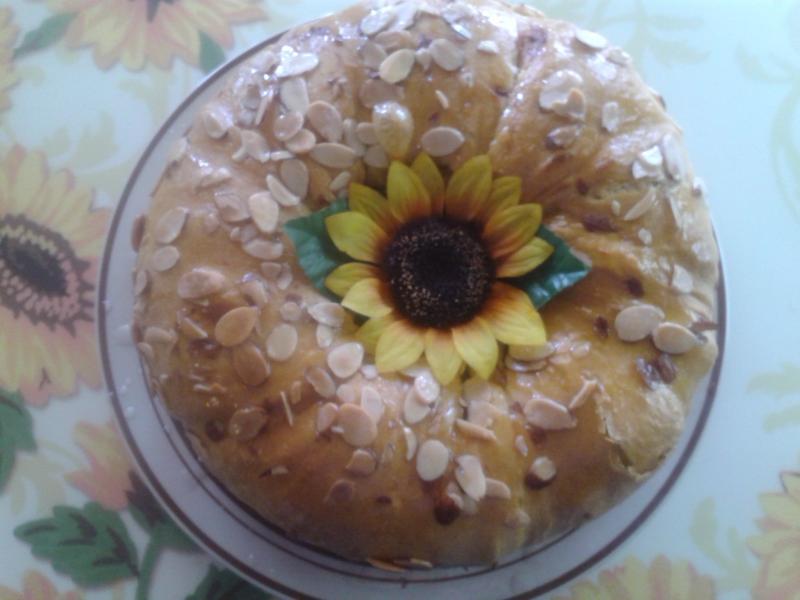 I used the "twisted sister" approach and placed it in my tube pan... this was great, it slipped right out with no hang ups! Mine too has the almond filling... I made another one and put some peach pie filling is one section of the roll... that section smooshed down as it was cooling.. next time I will mix the peaches with cake crumbs too to give it some body to hold up better... kinda like pie in that one area... (hmmm must have lost those pictures) ;-)... 
Barb being the baking guru of the family did a bunch of things... probably while doing a bunch of other things. She is the poster child for multitasking!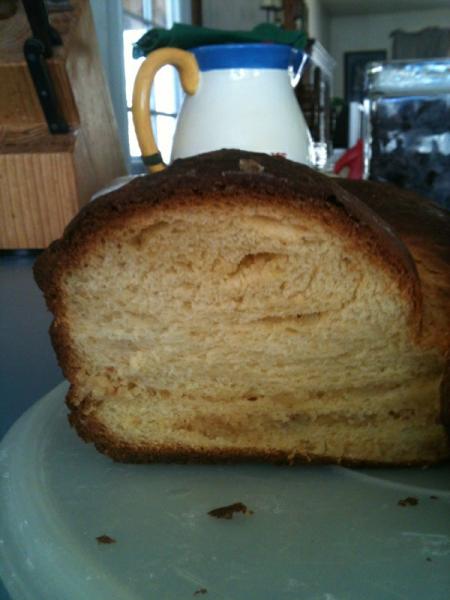 This is a crumb shot of her loaf babka... and then she made the one in a bundt pan below...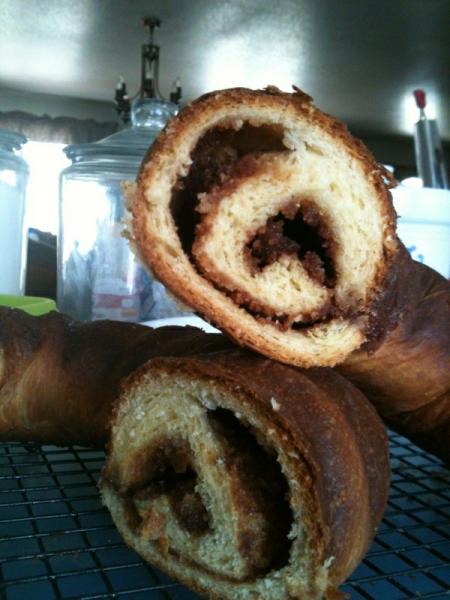 Below is the crumb shot of the bundt pan one, I believe... whichever one it is, it is looking like I want to bite my computer screen!!! All yummy looking!!!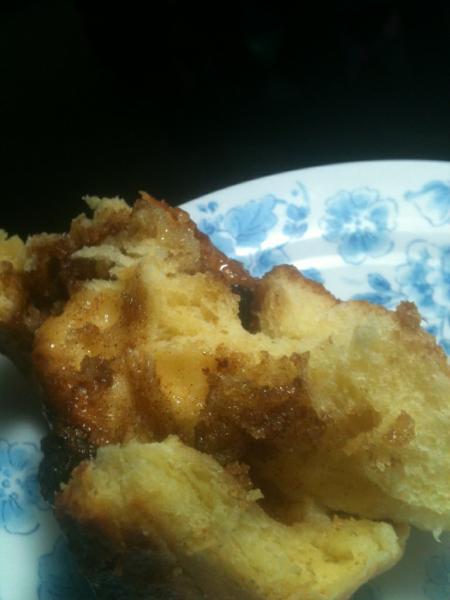 And then to pull the family into the Holiday, Barb made the Seven Sisters layout of with more of her babka dough... Beautifully browned and sweet looking... I bet those disappeared first and fastest!!!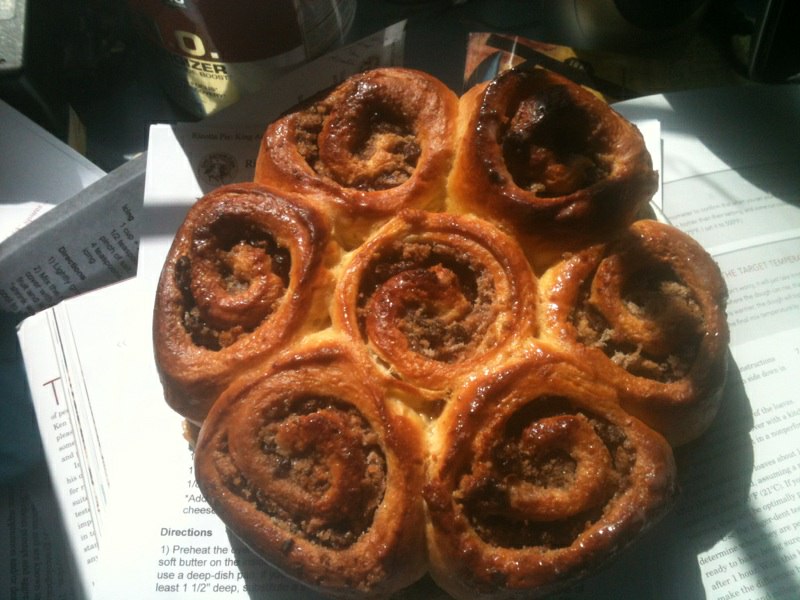 We had fun... we shortened all those physical miles between us and had a great day basking in the baking! 
Happy Easter and Happy Baking Everyone!
The 3 gmas, Barb, Helen and Diane.