Sinclair's Bakery March Update
So the last you heard, I was picking up my trailer and just about to get the show on the road.  Well, I haven't quite been 'on the road' baking yet, but I have been using the trailer as an 'at home' bakery in my warehouse/home.  I've sold at the last three Bozeman Winter Farmers' Markets, plus had a couple of other gigs this week.  Below are a few photos to give you a timeline of what's been going on here in Belgrade/Bozeman: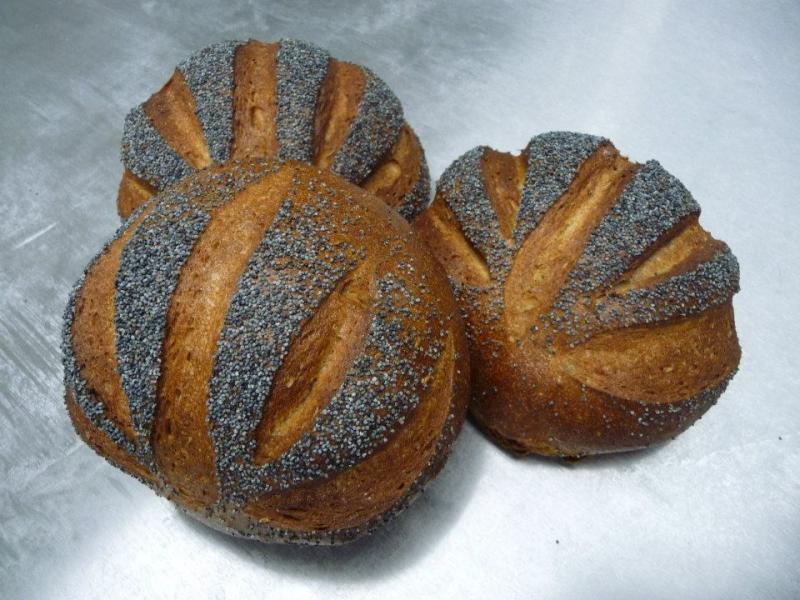 Rye boules from the first market I attended back in February.  This one's for you Eric.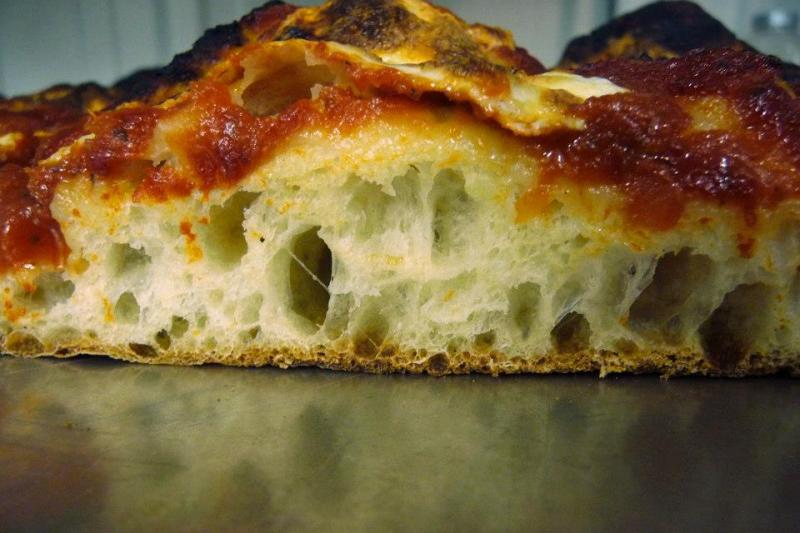 Who would've known I'd meet an Italian pizza guru here in Belgrade?  Friend and top-rate baker Tommaso Damasco spent time both working with me teaching me the proper way to make Pizza Romano, and in turn he learned to laminate and make croissant dough.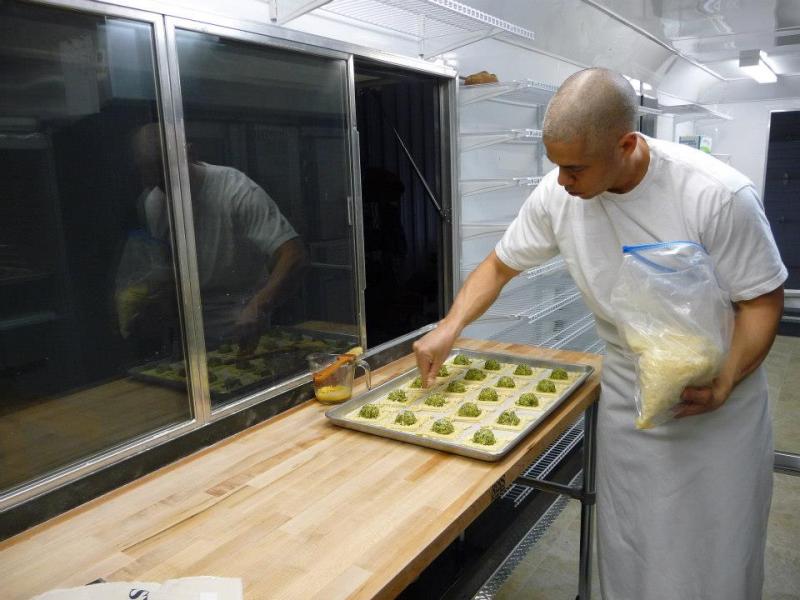 A little bit of parmesan to top off the pastries...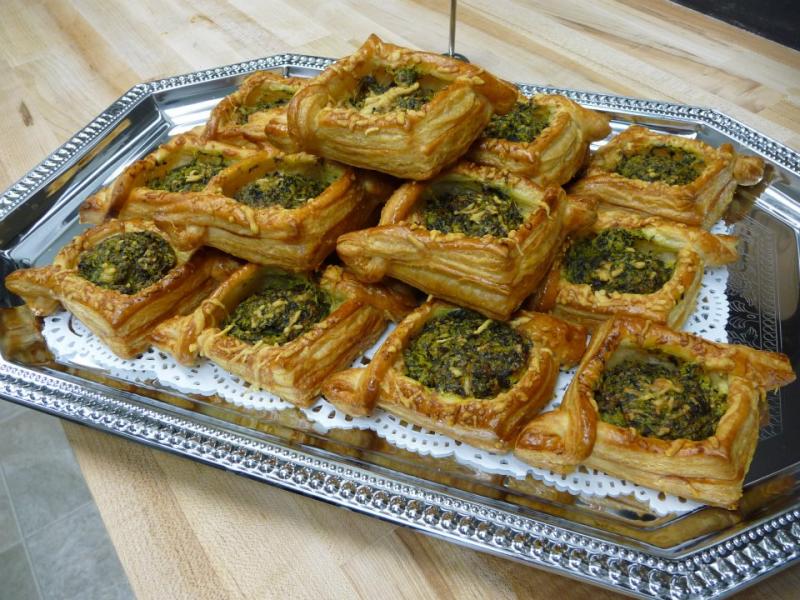 Yes, I got out the silver platters and doilies for the Bozeman Film Festival.  I made these Spinach Artichoke puffs and other hors' d'oeuvres for the occasion.  I even wore a collared, button-up shirt to play dress-up, but you'll see no evidence of that.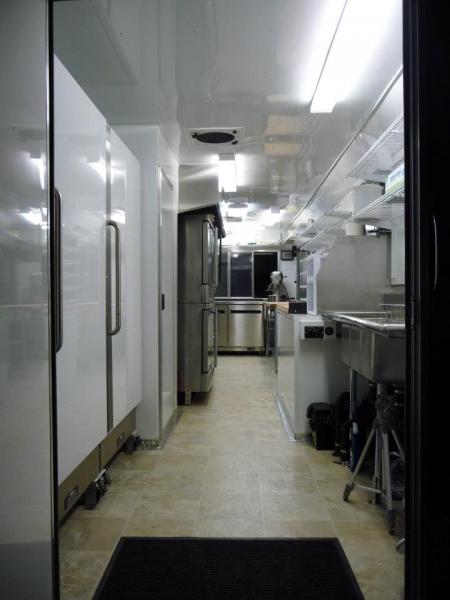 This is looking into the trailer from the entrance.  The freezer, fridge and ovens are on the left, the sinks are on the right.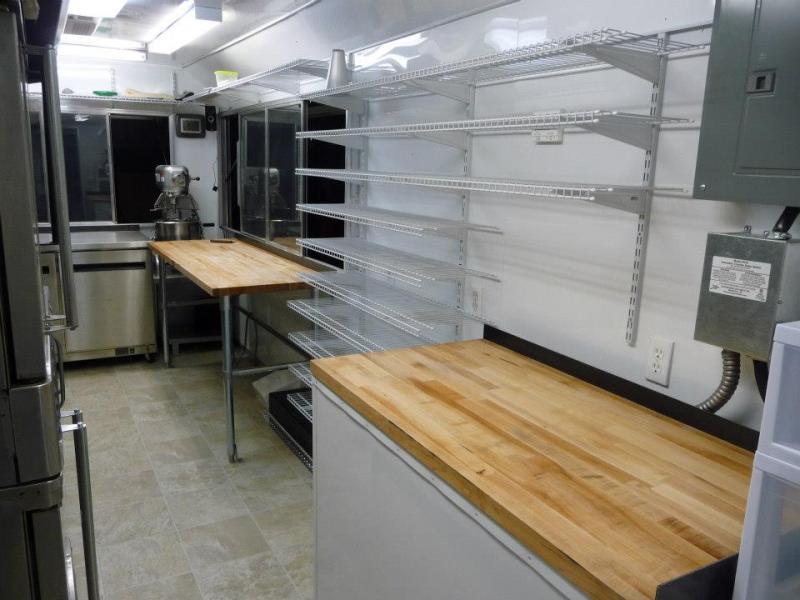 Here's a couple of work benches and cooling racks.  The near bench is 2'x4' and  is attached to the generator compartment.  I put flat-iron back splashes (and a side one here) on the wood surfaces to keep flour from getting behind them.  The far table is 2'x6' and to the left of the mixer is an under counter fridge with a 2.5'x4' stainless steel work top.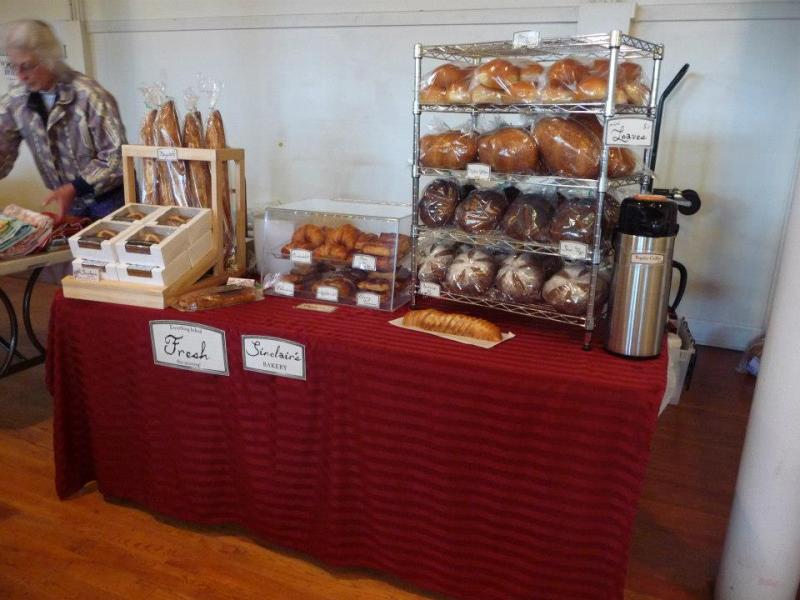 This is my set-up for the indoor market in Bozeman.  Hot Cross Bun 4-packs, just in time for Easter,  are in the white boxes on the left.
There you go. 
If you want to check out bunches more photos, this is the bakery FB page.  I think I have all the photos set to 'public view' so even if you don't have a FB account I believe you can see them.  Feel free to 'like' the page.  That would be nice :)
Happy baking everyone. 
-Mark
http://SinclairsBakery.com