We 3 gmas baked Hot Cross Buns... for Good Friday, but baked early due to one of us traveling out of town on our regular baking day... Nothing spectacular to report on this bake, except the amazing taste of this recipe we got from the Home page on this site!!! Here are the pictures... we are actually pretty close to the same this time... Barb left off the glaze because of hubby's diabetes... other than that, you would think we baked in the same kitchen.  I am loving these sisterly bakes across the country, and thanking God for the gift of Easter morning.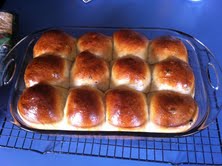 Barb's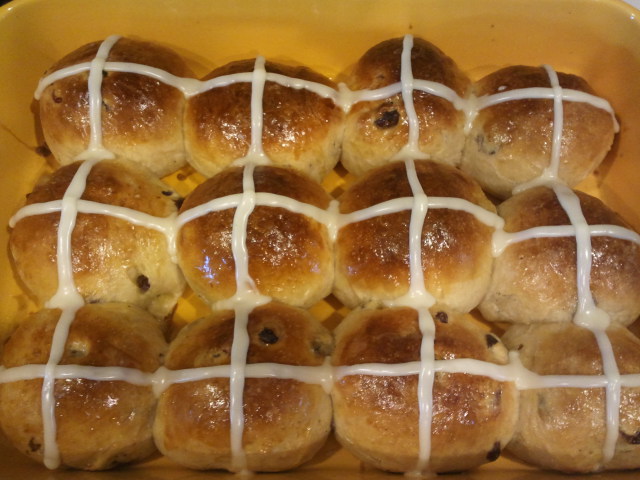 Helen's Above and Mine Below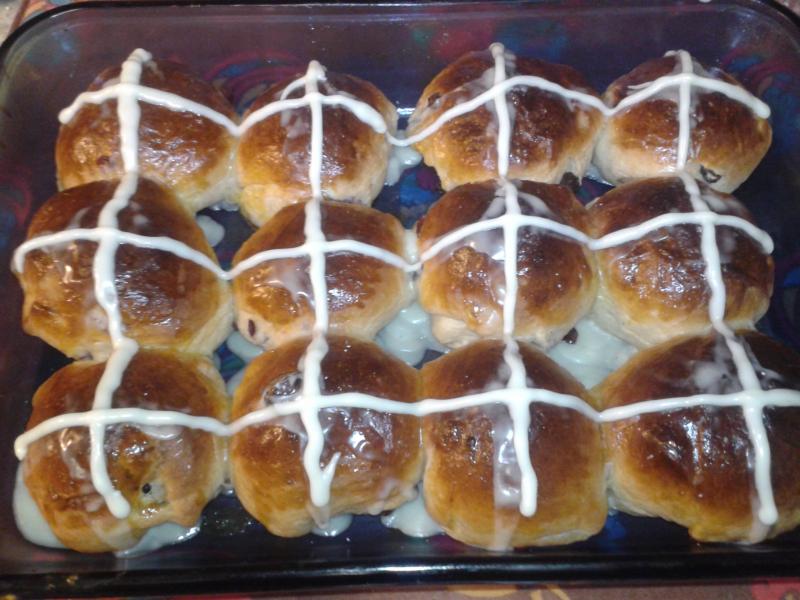 And there you have it.
Not near so many of these little guys left now... Very tasty! 
For Easter we are baking Babka!
See you here. 
Diane, Barb, and Helen