This weekends baking part 2, lots of pics..
I dont really know if these photos will help anyone. I wanted to post them so some folks who may be having problems with shaping batards and baguettes and transferring to peel could see how I do it (I'm not a pro, I'm just using this as the way that works for me). And on with the show....
I start with a 3/4 sheet pan and take a dish towel and roll it up into a cylinder laying it against one side. Then I take a sheet of parchment paper and lay across the top of the rolled towel. I then take another towel and roll it up and place it under the paper against the first loaf. Then repaeat first step in placing next loaf, followed by another towel.
After the loaves are done with their final rise I use a razor to cut the paper around the edges of the loaf.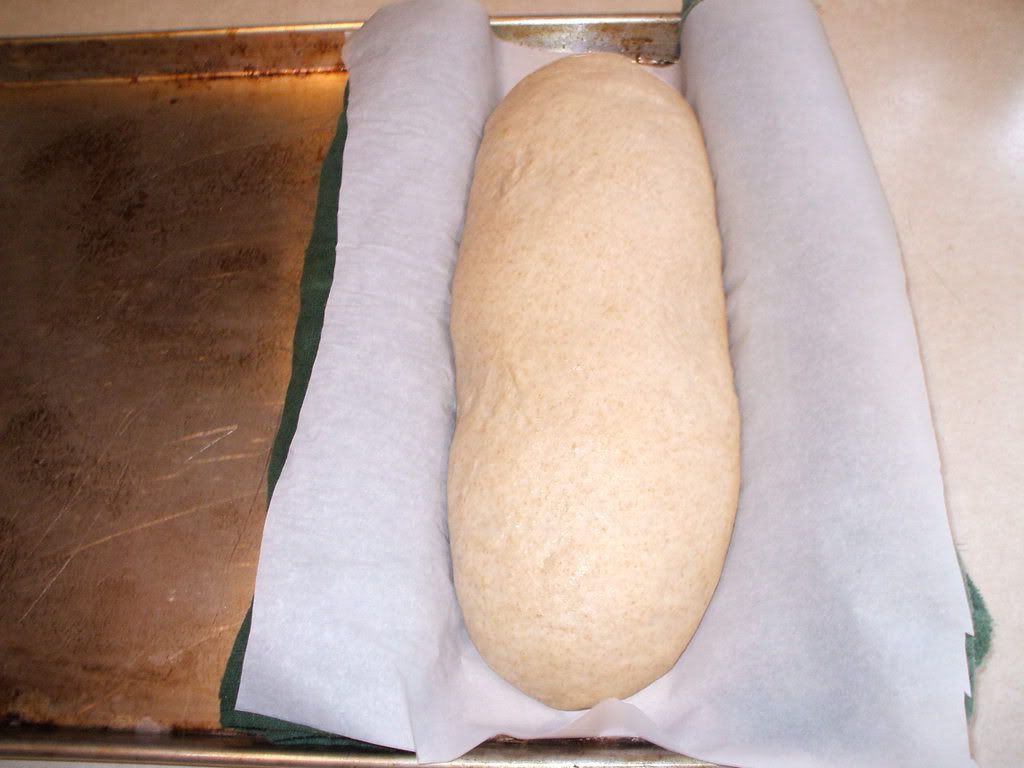 Second loaf is done the same way.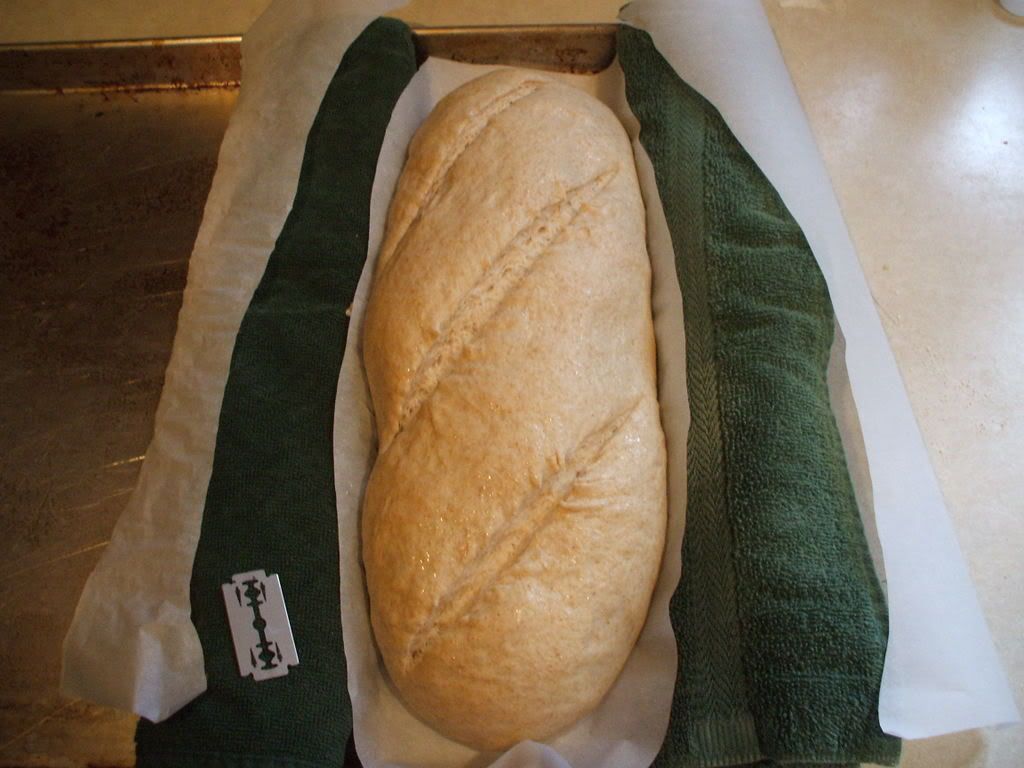 After the paper is trimmed I transfer loaf, paper and all onto peel.
Half way thru bake I turn the loaf 180 degrees on the stone pulling the paper out during the process.
And here is the sourdough baguette coming out of oven.
Here is the sourdough batard after bake.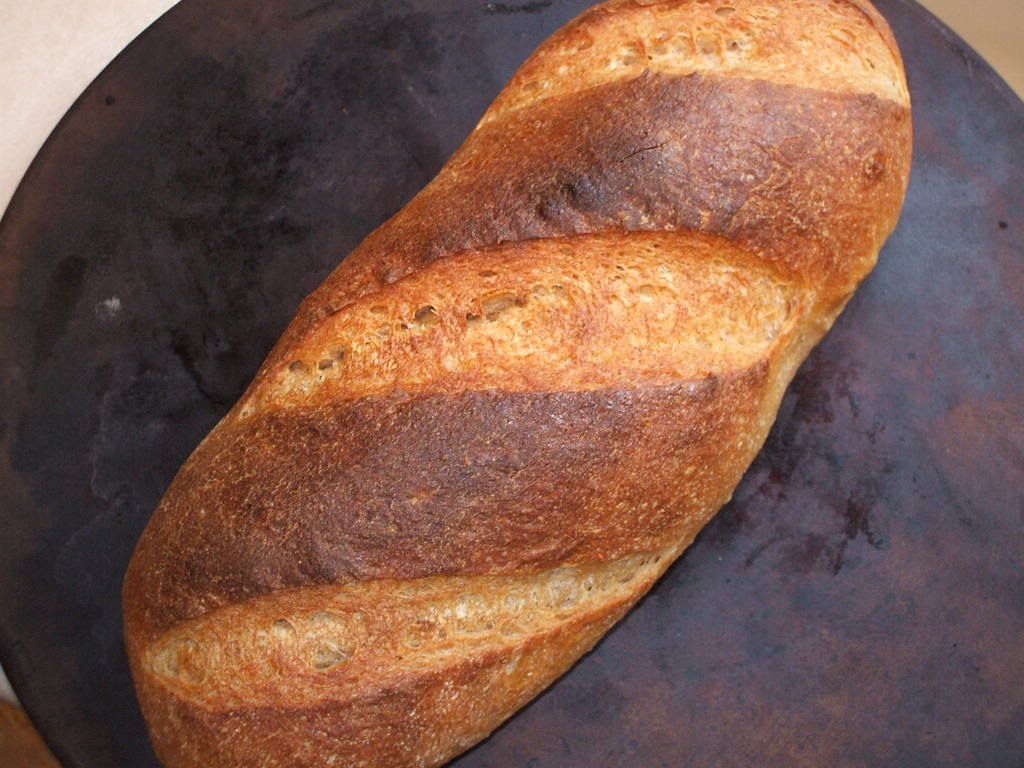 And another photo of baguette after bake.
Here is a hodge-podge of this weekends bake. Whats left of my daughters two white loaves. Whats left of my Sourdough boulle, a SD batard and baguette. And a dozen bagels getting ready to go into the boil.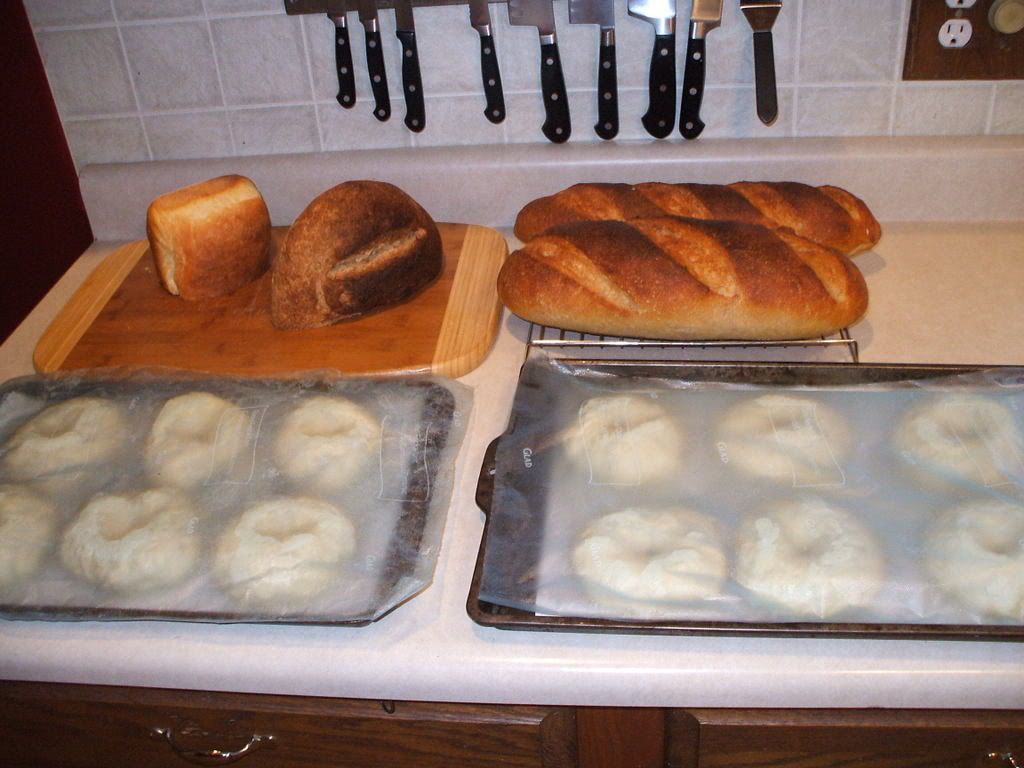 And I still have another boulle of sourdough in the fridge waiting to be baked after chillin for another 24hrs. I think I need to start thinking about wearing a kilt. Its getting awfully warm by mid day in my kitchen. And from what I understand, I can even get one of those cool little hanging pockets for the front to keep my measuring spoons in...... :-)
TT