orange carrot yeast water whole wheat sourdough ..
weekend baking is always for friends. my friends have no preference, so it allows me to experiment and practice... !!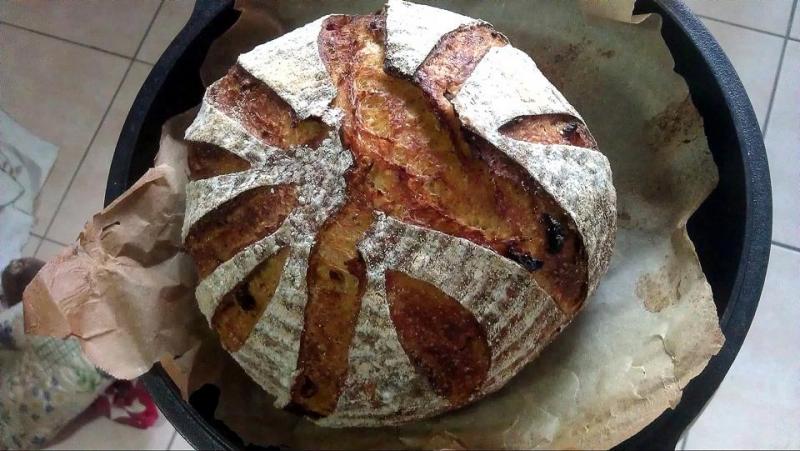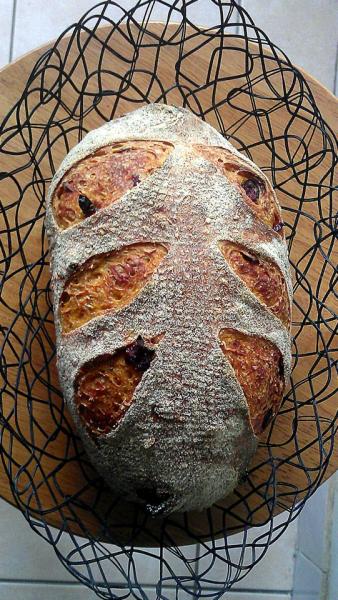 getting confident with my hands :)
i am making bread now as well for Sunday's friends. more practice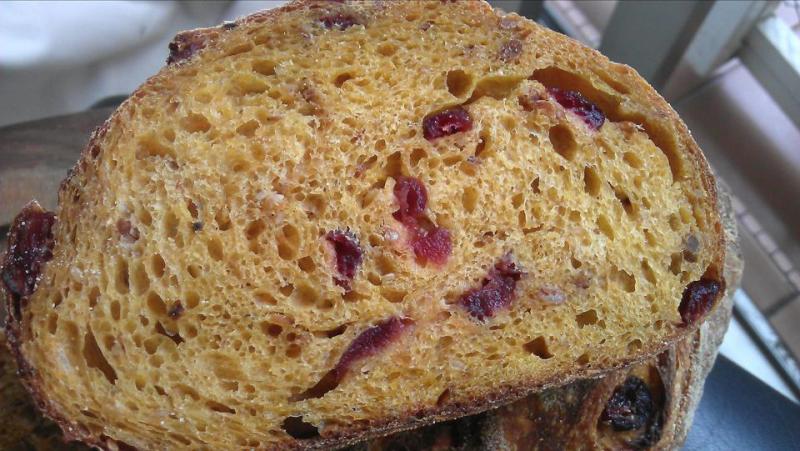 here is the crumb shot.. added cranberry for color contrast.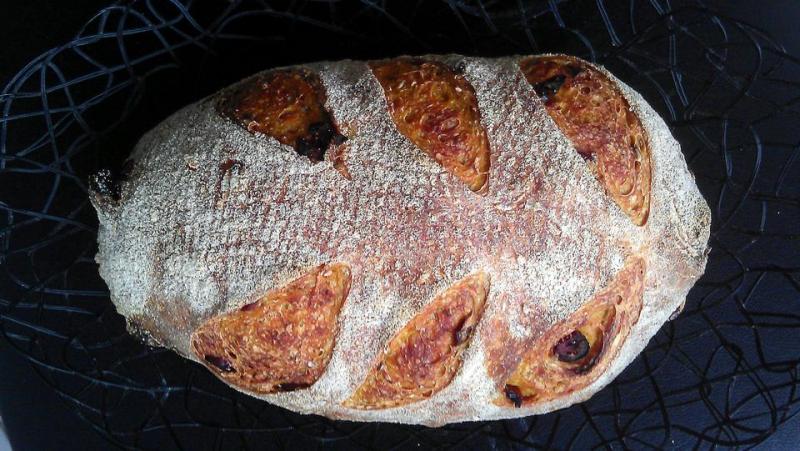 one more picture :)
evon