So I tried Tartine crossiants today.  Huh...sadness.  They ended up in a lake of butter, and were more like a roll (bready) than a flaky crossiant.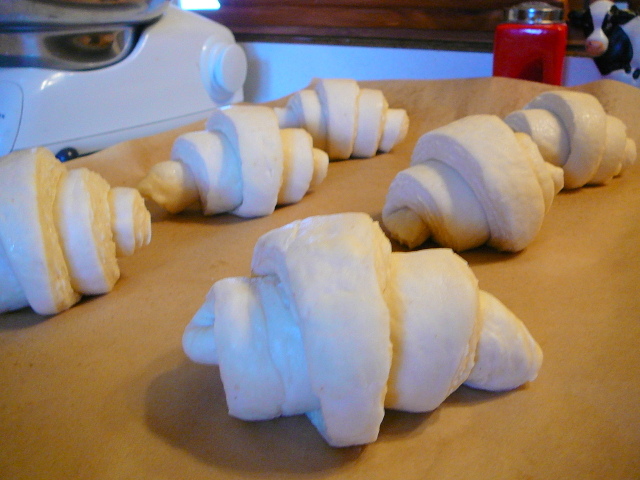 Plus, they were HUGE!  I tried to roll them out with all my might!  But they were a beast to roll! 
I didn't even put in the 1000g of BF it called for, I only put in 900g, and I still could barely mix it.  I actually just got it mixed together and didn't touch it.  I knew the folds would do the work for me later.
Do you see the lake of butter?! :(  I tried txfarmer's crossaints last time, and had the same problem, but that was more my fault as I was pressed for time.  Those came out BEAUTIFUL, but as soon as they were out of the oven they deflated and the inside was a soggy mess!! :(((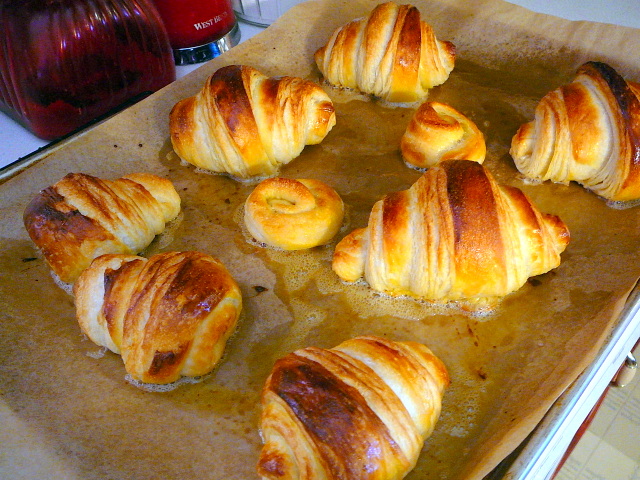 See the crumb...it's like bread!  It has the crossaint flavor...but I must have messed up!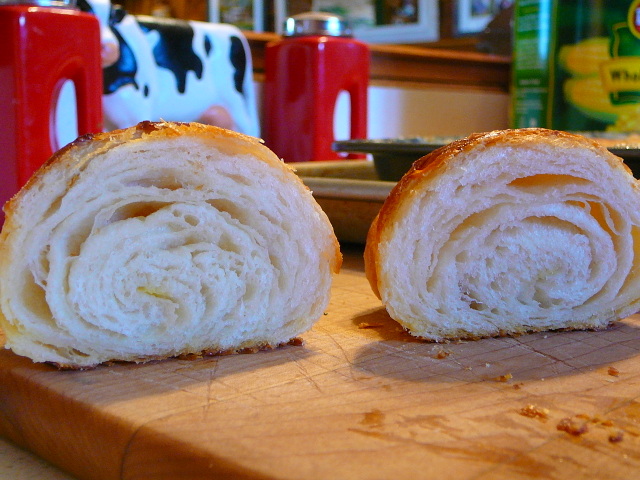 Of course failure is part of learning...but I sure hate to waste all the butter! :(  Can you guys help me?
The thing I probably did wrong too (I didn't know what to do, he didn't really say in the directions, I figured, he figured, I'd know;)) was when I got them out of the frig it was a pretty hard block.  I let it set on the counter wrapped up for maybe an hour.  Still when I tired to roll it out...it was nearly impossible.  I didn't want to rip the dough, so I would just roll, rest, and come back later.  It probalby took...yikes, should I even say...a couple of hours?  It was still pretty cold in my house though.
Anyways, I think I'm going to stick with txfarmer next time.  I loved that dough and it was awesome to roll out and it was a true crossiant...if the middle wasn't a soggy mess! :( 
Thanks guys for your help! :)  Appreciate your input!