apricot yeast water pumpkin loaves
the last bake was with raisins yeast water. it gave some super tasty loaves. trying my luck with some organic dried apricots this time, making yeast water. to my surprised it bubbles more and faster than the raisins. nice aroma and delicate sweetness. choices and supplies of flour is very limited. i only have bob's red mill graham flour on my shelve..hmm
steamed some japanese pumpkin and puree it. add 2 table spoon of maple syrup, 1 cup of toasted pumpkin seeds, 2 table spoon of pumpkin seeds oil.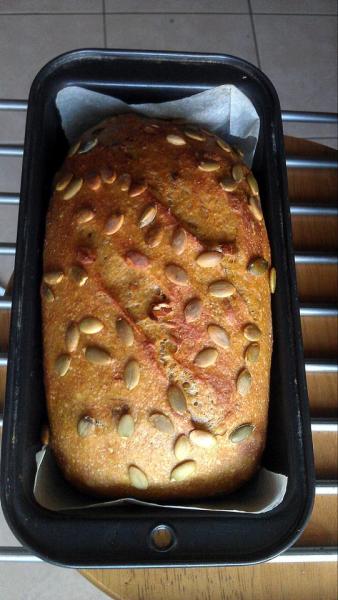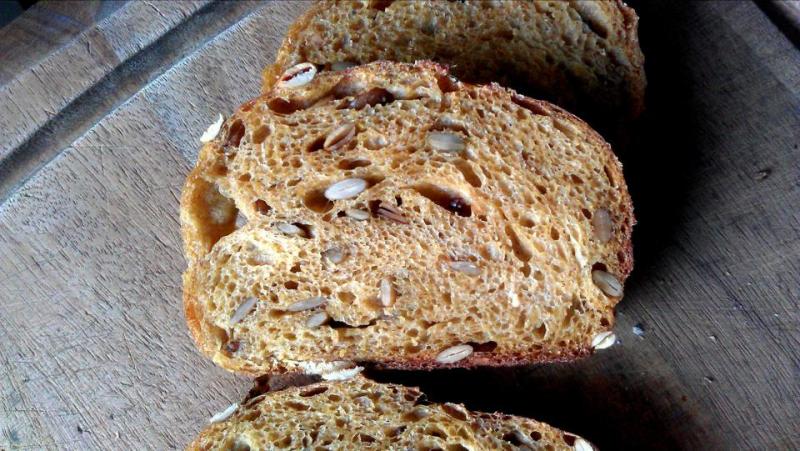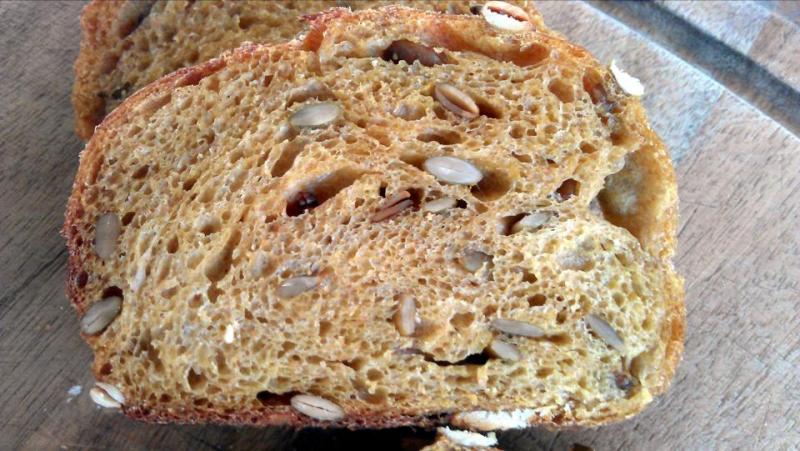 here is the formula.. 
300gram graham flour
100gram bread flour 
100gram AP flour
300gram pumpkin puree
225gram apricot yeast water
200gram 100% hydration of avtive starter using yeast water 
autolysed for 30 mins, add
12gram sea salt
using SF method every 50 mins, 3 times, retard overnight in the fridge. brought it out rest for half an hour, shape it into 2 loaves. proof for 1 and half hour. baked 450F 20 mins covered and further 10 uncovered. 
2nd bake with apricot yeast water.
 used a newly discovered organic multigrain flour.. consist of wheat, bengal gram spilt dehusked, soybean, dehulled barley, fenugreek and psyllium husk.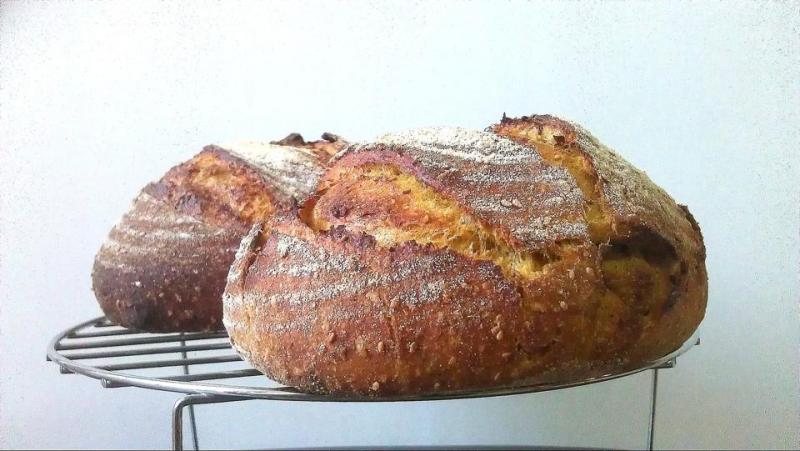 added toasted brown sesame seeds and Nui coconut oil.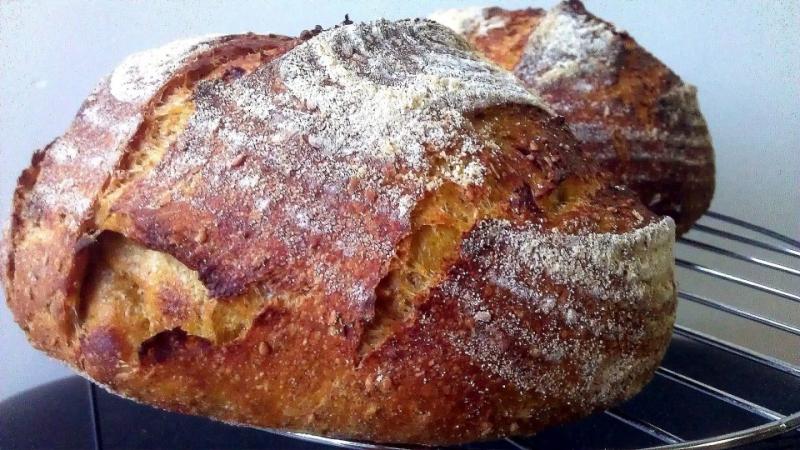 same formula as above..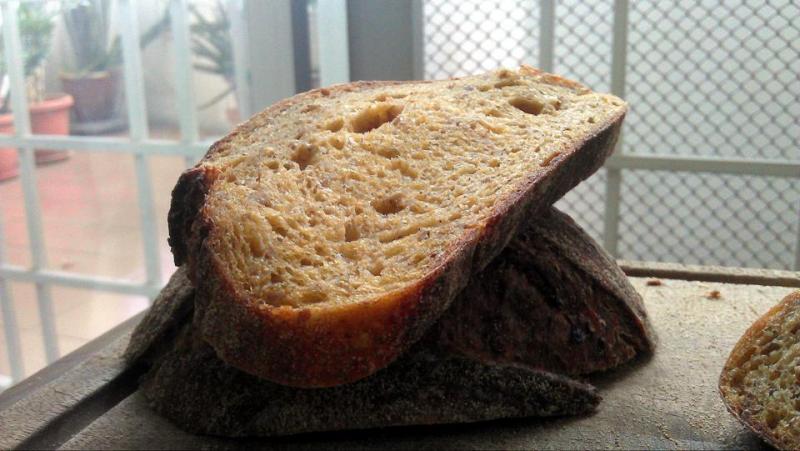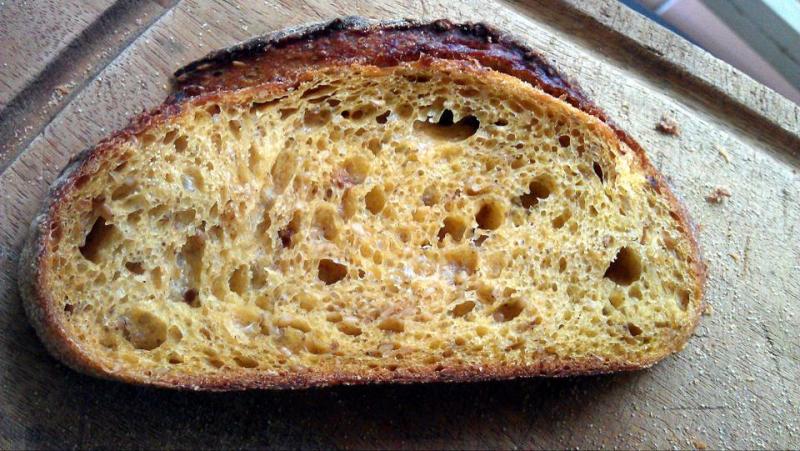 :)