I'm getting ready for St. Patrick's Day.  We are going to a potluck and I am bringing Clover Leaf Rolls.  I'll be using the Buttermilk Cluster recipe from The Fresh Loaf but I did not know how much dough to use for each roll.  So while making the weekly loaf for sandwiches (Peter Reinhart's Soft Sandwich Bread and Roll Dough from Artisan Breads Every Day) I experimented with a range of differ sizes to see what seems to work best.
I made 8 different size rolls, the sizes are as follows: 27 grams, 30 grams, 45 grams, 60 grams, 75 grams, 90 grams, 105 grams and 120 grams.  Note: Each of those were divided into thirds and made into small balls.  I place the rolls into muffin pans and let them raise while the main loaf did.
Below are picture to show how they fit into the pan and when baked.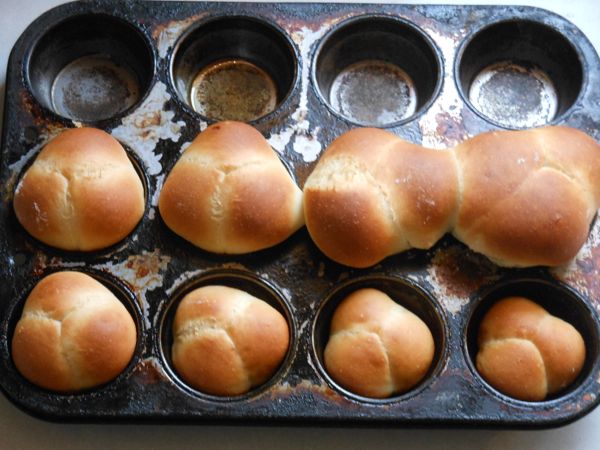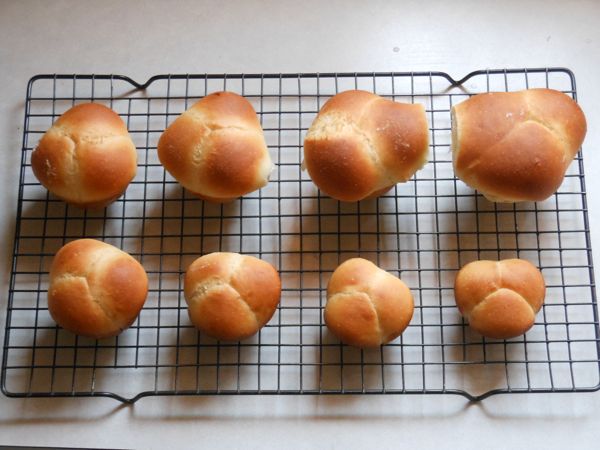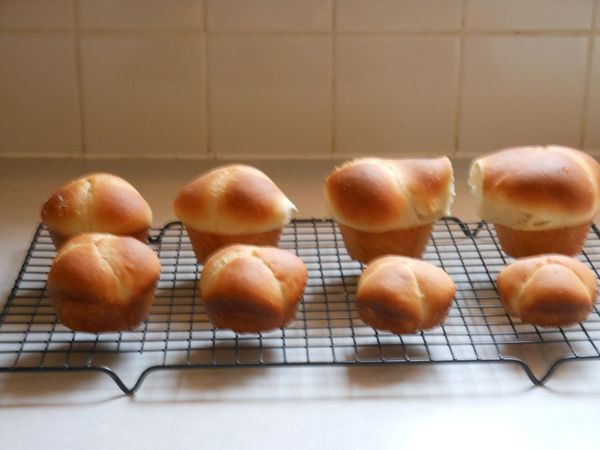 I'll be using the 75 gram rolls for the potluck (back row 2nd from the left on the previous picture). Here are some pictures on how they turned out.  I brushed most of them with egg and put poppy seeds on them.  Some I left plain for those who can not eat seeds.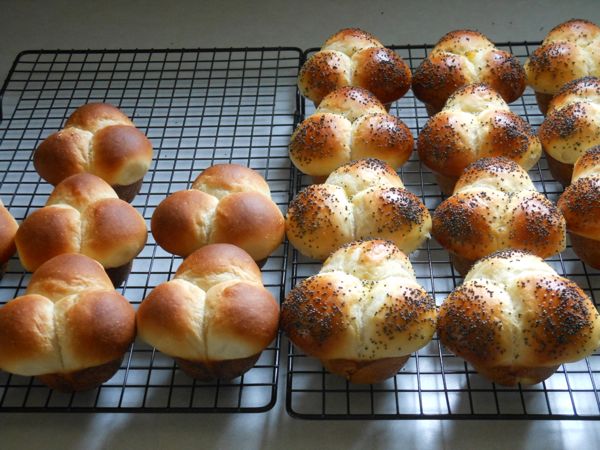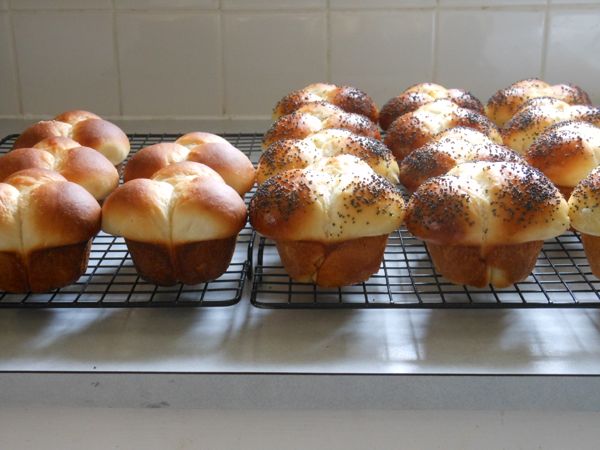 I hope that some of you find this helpful.
Keep Baking, Dwayne