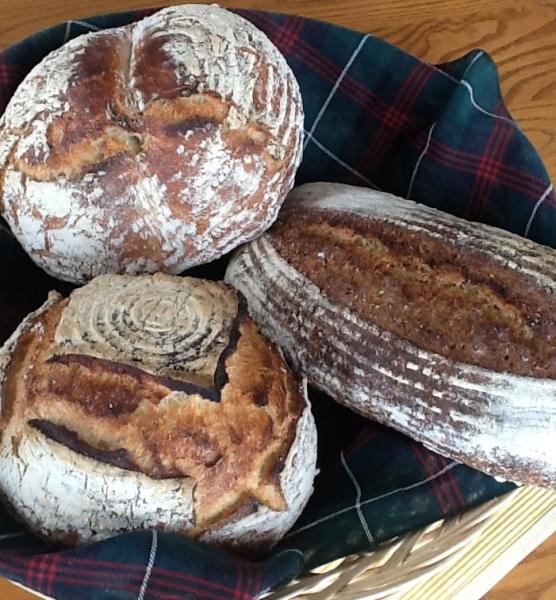 After last week's debacle with baguettes, I went back to boules and an oblong loaf.  The boules were Ken Forkish's white bread with Poolish and the long loaf was Peter Reinhart's transitional multi-grain hearth bread which I made on a pizza stone with hot water into a cast iron pan for steam.  Much better results.  I have two small boules of sourdough rising on the counter to bake yet. 
I did not forget to score my loaves this time. The crust is nice and crackly, can't believe I haven't cut into them yet.
I'm not sure which I like better, the fendue shape with seam side up as suggested by Ken, or the seam side down and scoring the top.  I put a bit too much flour in my proofing baskets though, as one of my previous loaves really stuck to the basket.
Lisa