crazy over Yuko's red wine sourdough
this bread is so tasty i had to bake a couple more to share with more friends
this is another version of red wine(Chateau Cap De Faugeres) cranberry sourdough using yeast water and osmanthus flower...
a big handful too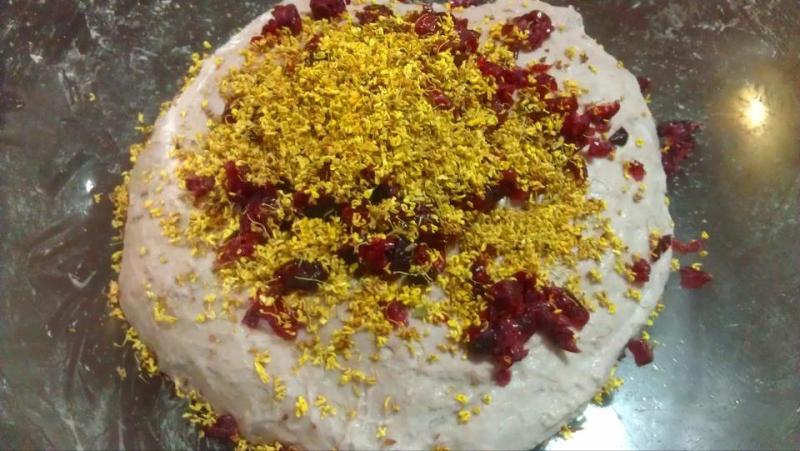 my first attempt on a batard shape!!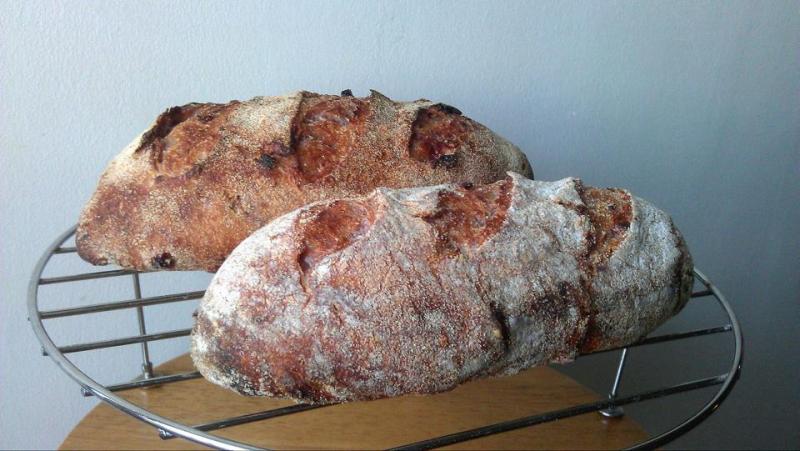 i baked for my girlfriends so i added the osmanthus flower tea, cos osmanthus blooms are very delicate and the aroma from the blossoms is equally delicate resulting in mild peach flavor notes. It is said that osmanthus flower tea promotes beautiful skin.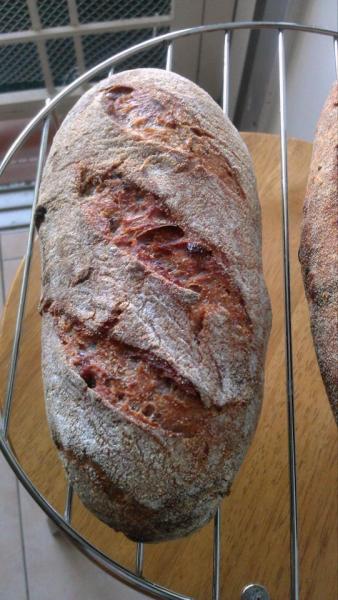 round ends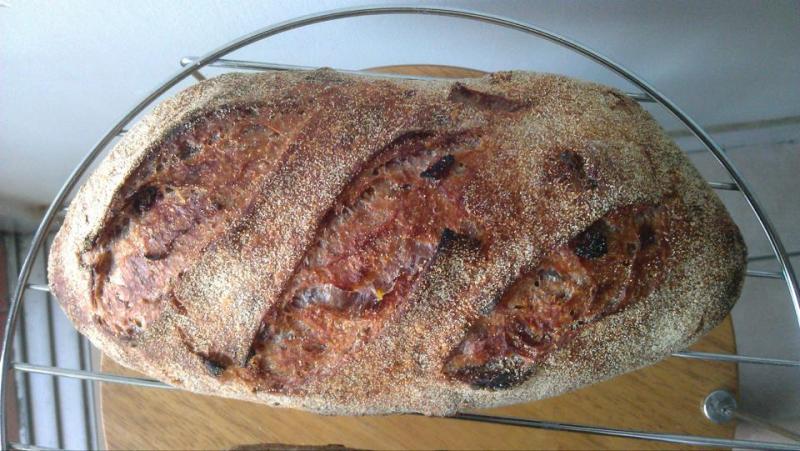 sharp ends.. not quite there yet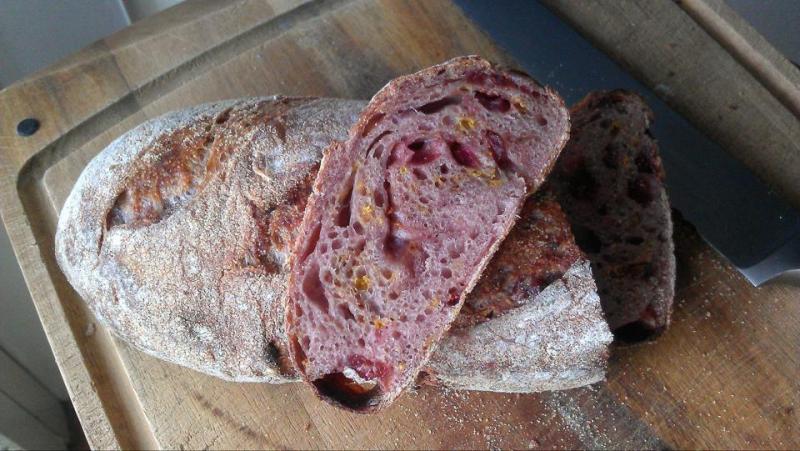 a pretty looking slice. pink with golden yellow specks :)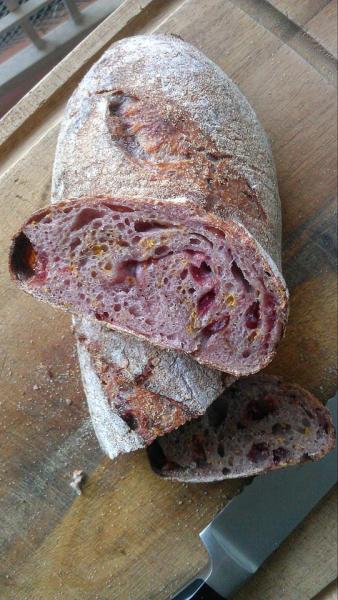 thanks Yuko for a wonderful idea. 
formula right here at Yuko's blog http://www.thefreshloaf.com/node/32472/sourdough-wine-bread
evon