February 24, 2013 - 4:13am
Gruyere cheese stuffed loaf
I got this idea from a post I saw on the forum but I searched for it and couldnt find it again so I'm doing this on a stand alone.
http://www.youtube.com/watch?v=5e1FQOyuj_U 
I watch this video and liked the look of the cheese bread. I looked at the recipe on the king arthur flour site
http://www.kingarthurflour.com/recipes/gruyere-stuffed-crusty-loaves-recipe 
and decided to have a go at my own. I used the french bread baguette recipe from Hamalmans Bread straight dough section, after the bulk proofing stage I laid it out and added the gruyere. 1-1 1/2 hours final rise then baked for 23 minutes and here are the results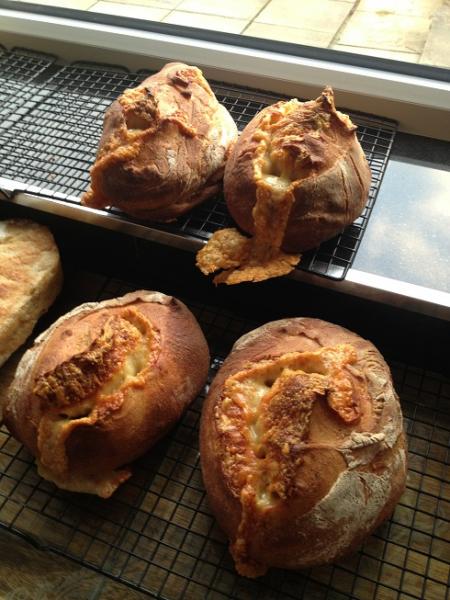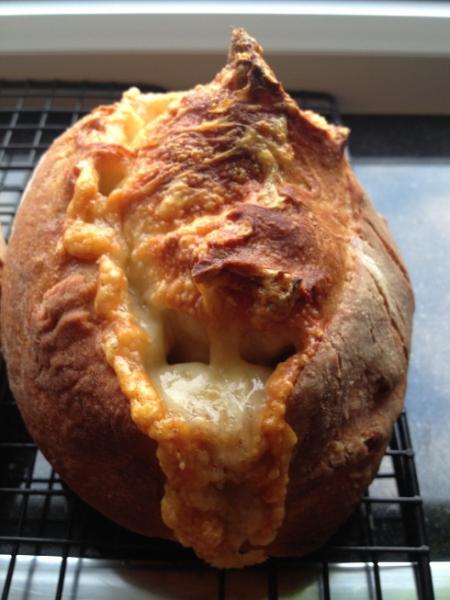 Had friends over last night put this out with a balsamic dip. It didnt last long anyone else want to give it a try?
Ian