February 16, 2013 - 7:27am
I am Very Pleased with these two.
Today's bake was kind of an emergency.
my wife ran out of bread so it was full steam ahead.
no time for starter build so out came some fresh yeast.
i have been trying to perfect my 50% White / 50% Whole Wheat tinned loaf.
these were 1500g of dough in my large tins.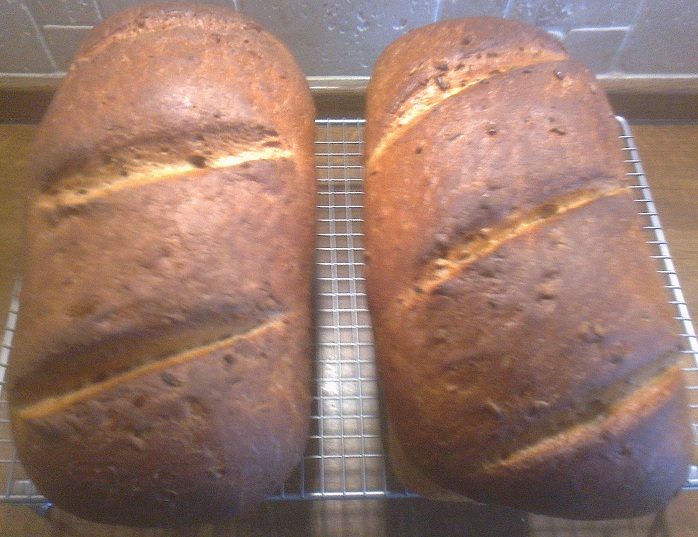 Nice Bottoms!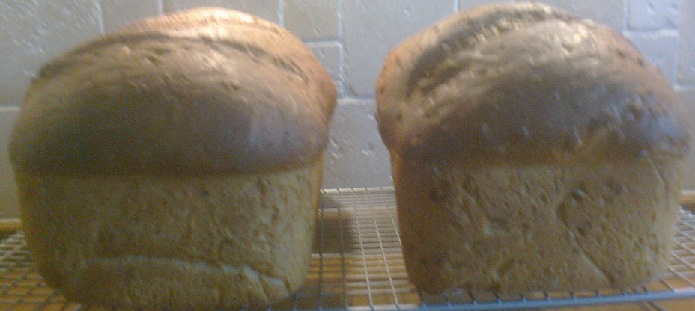 i was twitching between making one 3kg boule but failure and experimentation was not an option today.