February 3, 2013 - 11:12am
I seem to have the opposite problem to many people with my crust in that it remains soft in my Boules. I can't understand what I may be doing wrong and I do steam the oven. When the loaf comes out of the oven it's wonderfully crisp and then softens as it cools uncut. I think that if I were to cut the loaf when it was still hot, this would prevent the crust absorbing the moisture within and help with crustiness . But if I did that I think the crumb would also become less moist also.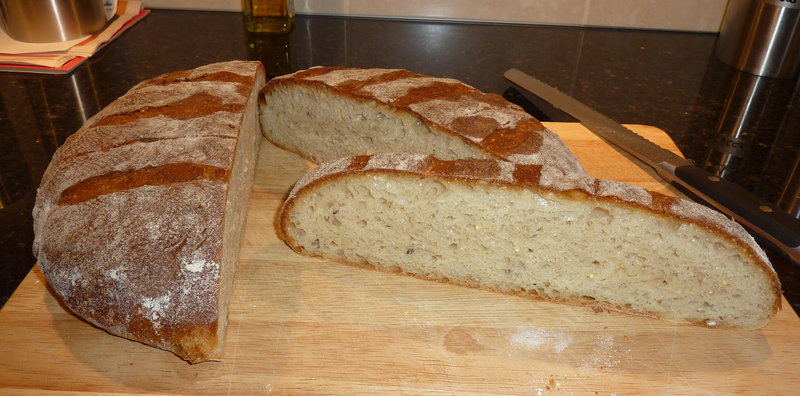 I use about 20g olive oil to 500g flour and 350g water. I use the oil so that I have a softer crumb and also to keep longer. I have also tried using butter and the result is still a crust that becomes soft after cooling uncut. I remove the loaf when I think it's baked through and the interior seems well cooked. Apart from this, everything is wonderful. Ideas on my mistakes appreciated.