February 1, 2013 - 6:43am
Good morning.  I'm new here.  I've been baking simple breads for years but have recently entered the world of wild-yeasted bread. I started with Tartine's Country Loaf and I have a slew of questions. Perhaps some of you can help. 
I got my culture going with no trouble.  It looked and smelled just as the book indicated it should.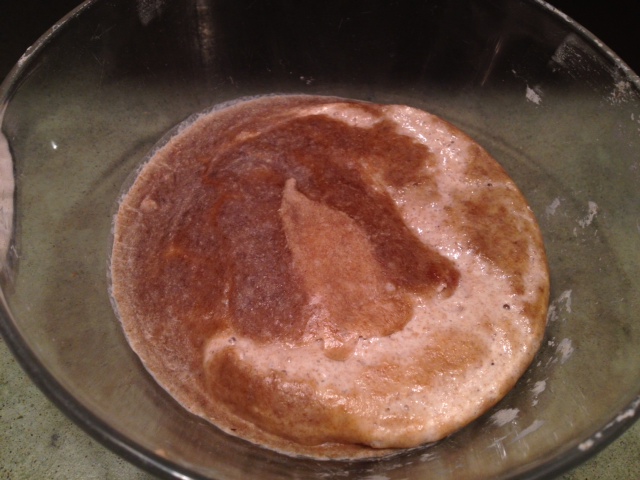 The I began feeding the starter once daily.  My first question is about the texture of the starter.  When I use equal amounts of the  50/50 flour mix and water the batter seems very thick.  I have attached a photo.  Is this thicker than it should be?  I have also been moving the starter to a clean bowl once I feed it.  Is this a bad idea for any reason? 
So after I feed the starter it does seem to rise and get some bubbles some of the time.  It gets that acidic/sour smell going but it doesn't look like it's doing much.  I have been feeding it for a week today.  I live in a cold climate but my kitchen is about 65 degrees.  The book suggests keeping your starter in a "cool, dark place".  Is 65 degrees too cold? Does this sound wrong or do I just need to give it more time?
Thanks so much for reading!