January 31, 2013 - 5:05pm
Another Batch of kjknits English Muffins – 12.5 % Whole Wheat
We love these English muffins and try to make them a little bit different each time we make them.  This time we used some of the left over SD levain for the panettone.  We made them the thickness that is called for in the recipe at 3/4" for the first time.  Normally we make them thinner since the puff so much.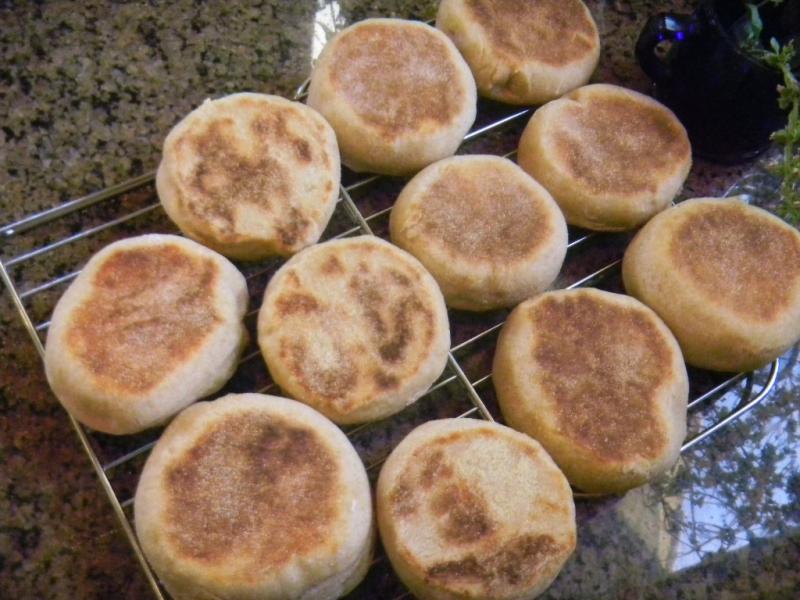 This is a levain, flour and milk on the counter overnight then sugar, salt and baking soda in the morning is added, 4 minutes of kneading and then shaping, I used a plastic drinking glass, followed by a 45 minute proof and then dry fried.  Ian used an electric skillet for his earlier this week.  After not even being thought about for decades, I saw our electric skillet in the garage the other day and it seems time to put it some good use for a change.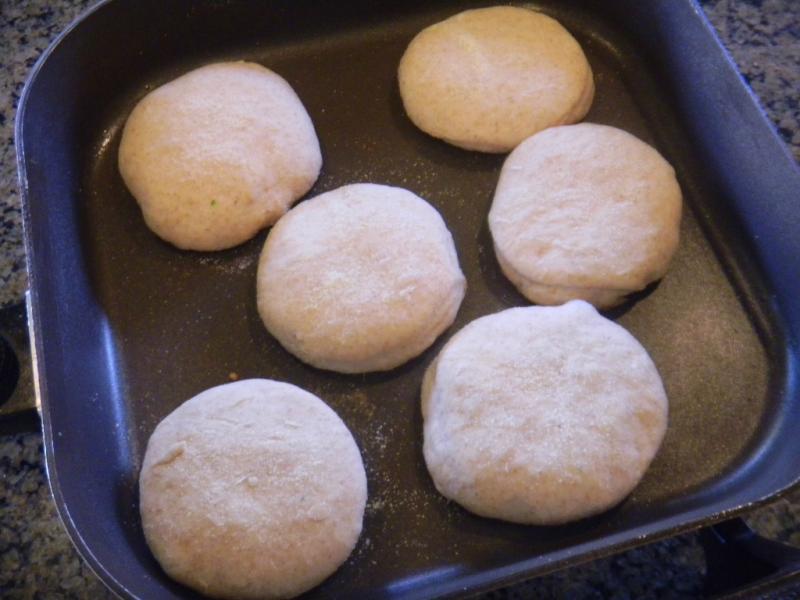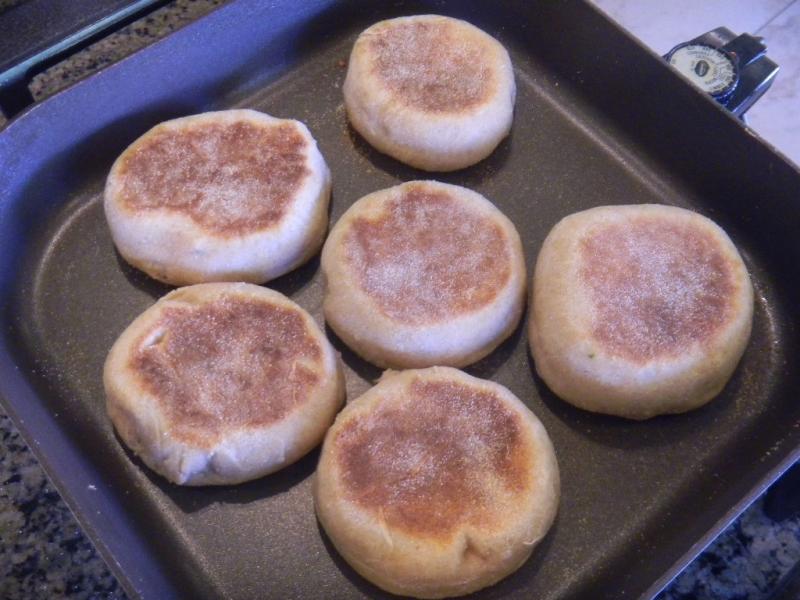 This batch came out the best yet but will make them ½" next time.  The EM's made a great sandwich for breakfast this morning toasted, with butter, marmalade, sausage and egg on top.  Yummy!
If you haven't made these yet, put then on the list - they are just too good to pass up and one of the few recipes we make over and over again – like bagels.