January 30, 2013 - 1:05pm
My new favourite - Blueberry Cream Cheese Bread from TFL Home P{age
I finally got up the nerve to try this recipe and to my surprise, was not that difficult.  I had this batch of dough on the go when Floyd posted his raspberry version.  As raspberries and blueberries are my favourite field berries and are (almost) always in my fridge, I used a half and half mix of berries.  This is a seriously tasty coffee or dessert bread and one of the best things I have ever taken out of my oven.  As Floyd says, "HEAVEN!" Amen to that.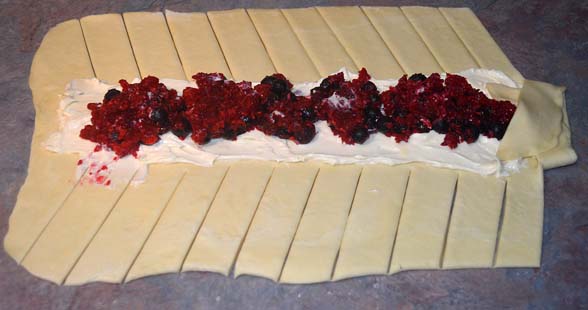 I rolled the dough out thinner than the recommended 1 cm, but it didn't hurt the final result.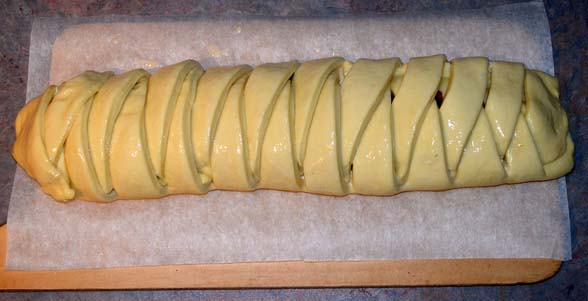 Ready for the oven.
Enduring the cool down period.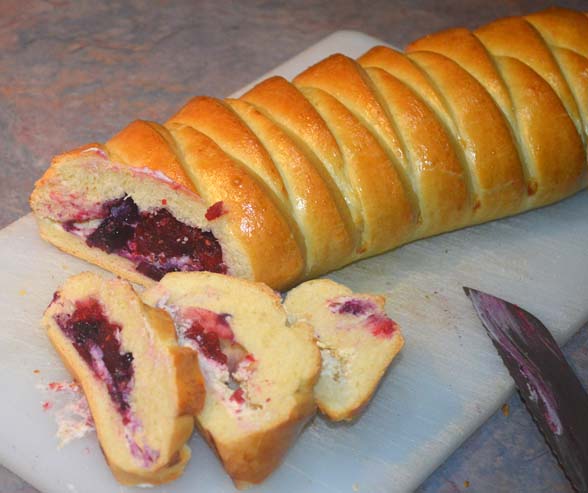 The fin ished goods!  I found that a half a batch made quite a large loaf, so I gave some to my neighbours.  Their five year old girl coundn't get enough of it, so I am starting another batch.  I will try and apple and cinnimon variation for this batch.
GREAT RECIPE!
Regards, Brian