January 27, 2013 - 3:59pm
I made Kaiser Rolls for the first time yesterday, the recipe was from Peter Reinhart's Bread Baker's Apprentice.  I used a Kaiser Roll Stamp to make the classic pattern on the top of the rolls.  According to the instructions, you pre-shape into balls, then stamp them and then let them raise stamp side down for 45 minutes and then flip them over and let them raise until doubled and then bake.  When they came out of the oven I was a little disappointed in the appearance.  Instead of being nicely rounded, mine were kind of pointy in the centers.  Can anyone point out what I did wrong?  The stamp cut all the way thru the ball.  Should I have not pressed that hard?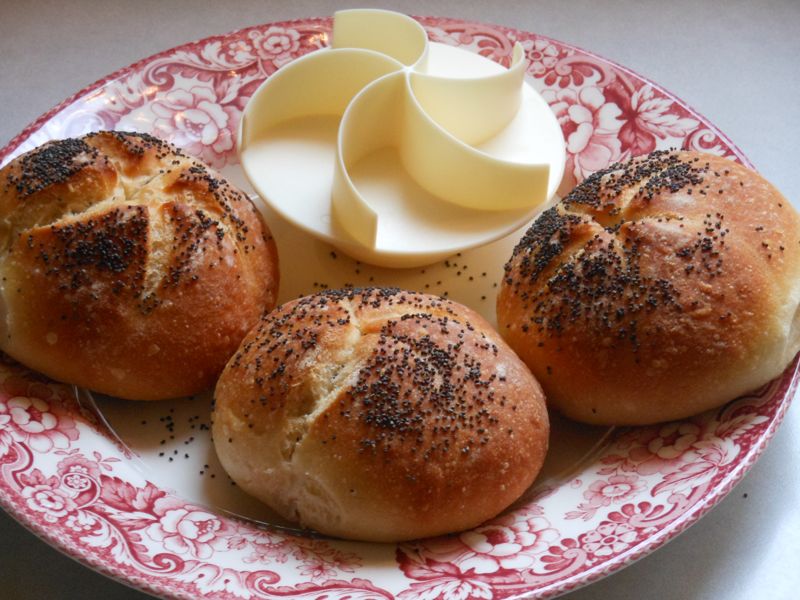 Thanks for any help.  Next time I may try the alternate shaping method (Knotted Rolls) or the recipe from Inside the Jewish Bakery and the shaping method from there.
Dwayne