January 17, 2013 - 10:34pm
San Francisco-style Sourdough Bread: dmsnyder eats his instructional materials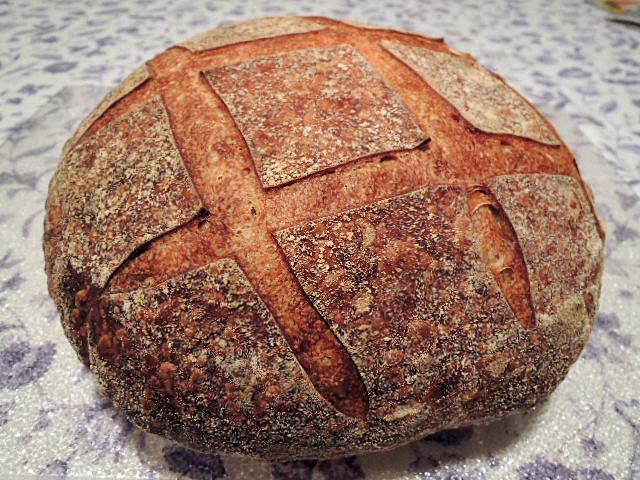 I've been working on the requested update of the Scoring Tutorial. I was expressely asked to use "real" bread, instead of the dishtowels I used to demonstrate the use of a transfer peel. I made a batch of my San Frandisco-style Sourdough for this purpose. So, after finishing the third video for the new tutorial (one more to go), I had to dispose of my instructional materials. 
No expressions of sympathy are called for I assure you.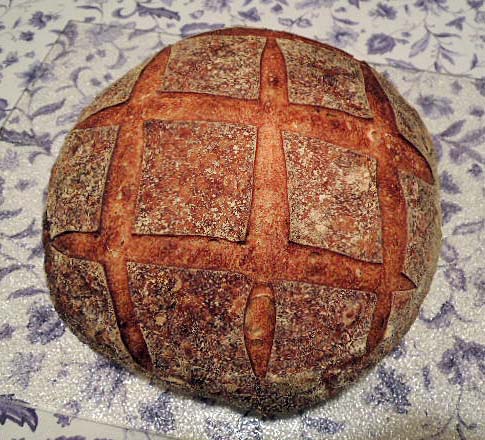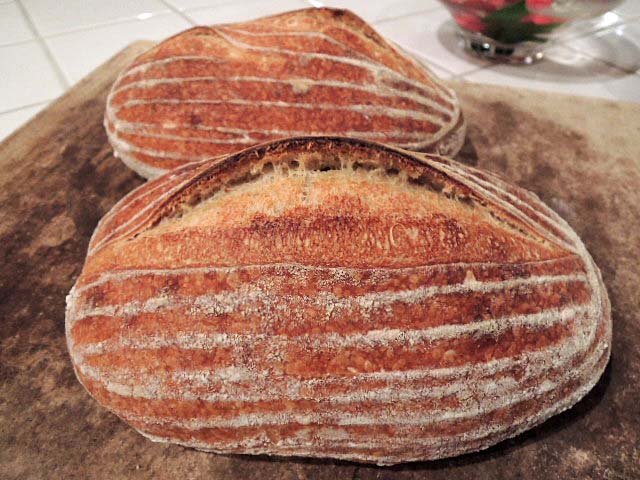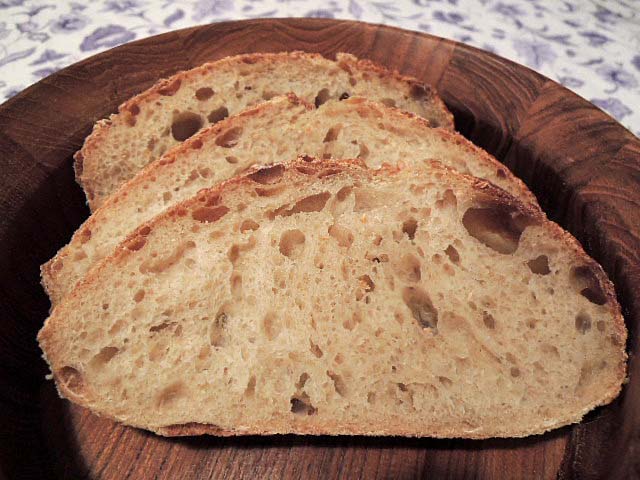 A nice crab salad and Anderson Valley Chardonney complemented the bread quite nicely.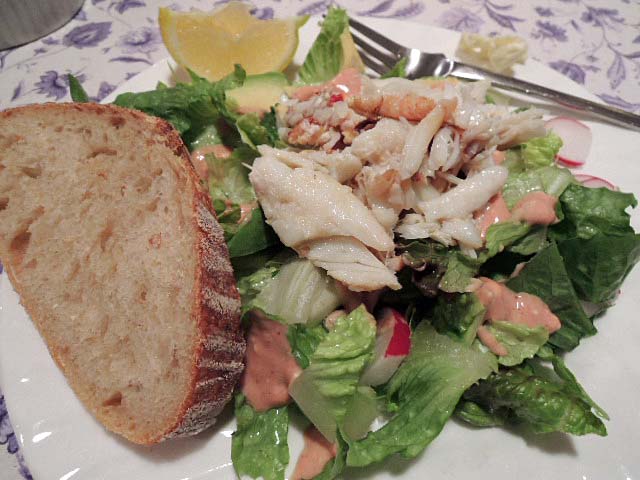 David