January 14, 2013 - 11:34am
Mostly White Flour SD, and Salt
When I first began baking sourdough I followed the experts formulae to the letter. Most prescribed 2% salt. Frankly, I was disappointed with most of the mostly (or entirely) White Flour formulae, especially those that included up to 10% Whole Wheat flour in the mix. They were too bland for our palettes. Along the way I discovered overnight hydration, at cool temperatures, developed both flavor and the desired crumb.
Ultimately, as I continued exploring, my "go to" sourdough is a 10% Whole Rye flour (preferably Hodgson's Mill), 90% White (a 50/50 mix of KA Bread and AP flours), 2% salt, 68% hydration, DT 54°F and 15 hours retarded at 54°F. A typical loaf's flavor is neither Rye nor Wheat but an amalgam, perhaps enhanced by the levain acidity.
Along the same journey, we've come to enjoy the distinct wheatiness, and nutty flavors of overnight retarded baguettes leavened by commercial IDY.
Today I baked two loaves wherein everything was identical to our routine sourdough bakes, except the flour mix was 5% Whole Wheat, and 95% the usual White flour mix. I also upped the salt content to 2.25%. My intent was to achieve a wheaty flavored SD.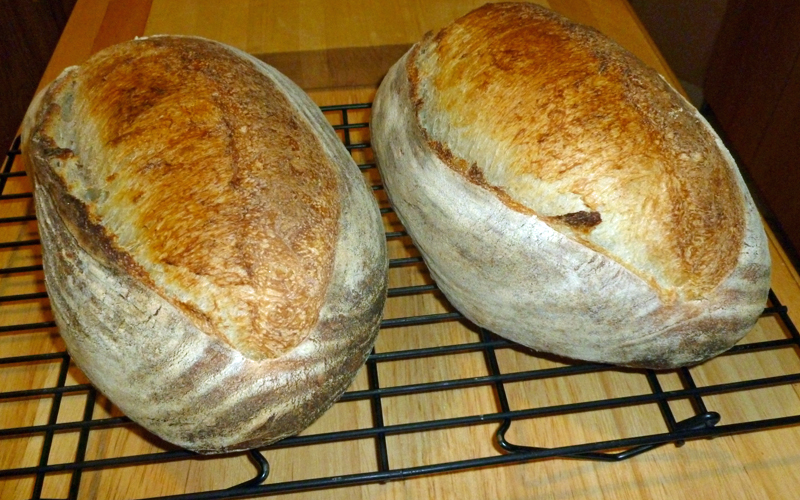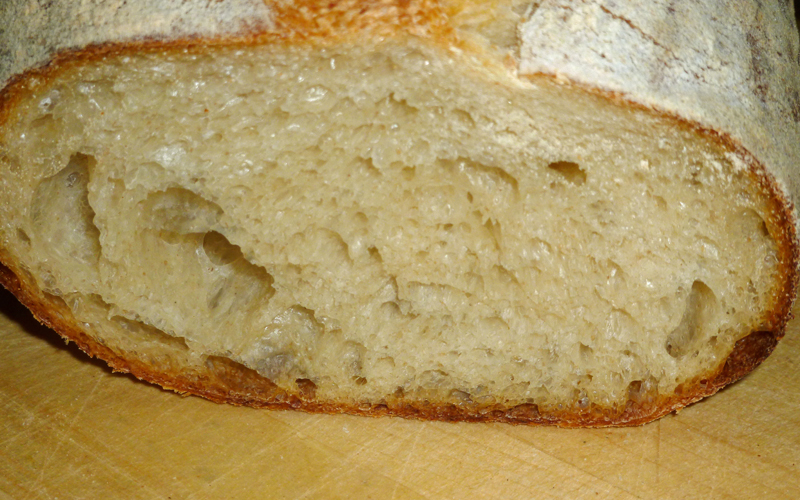 The flavor is, as hoped, wheaty; not the in-your-face wheatiness of baguettes but certainly the high note, modulated, softened, by the levain's acidity. All the flavors seem crisper which I attribute to the increased salt.
Coincidentally, I also finished simmering a 5-day-brined corned beef.  I think today's dinner has come together.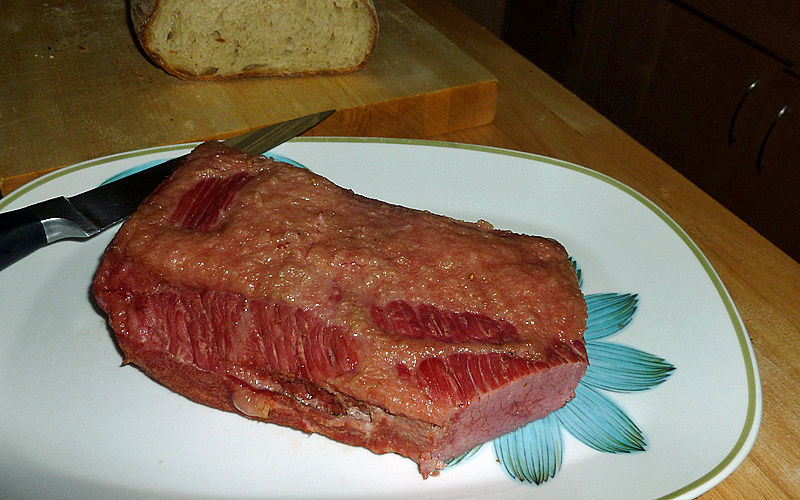 David G