December 28, 2012 - 10:46pm
Hi All bread enthusiasts, tell me what you think, I appreciate all feedback and comments!
I think I've got the process down but...I didn't really like the flavor. It smells sour! It doesn't taste sour. It's pretty! but .. alas, not really sour.

This loaf is made from Mike Avery's Black Canyon SD Bread which can be found on his site Sourdoughhome

I am not sure if it's that my starter isn't sour enough or if the whole wheat flour in the recipe is throwing off my tastebuds. I guess I'm just looking for an incredibly delicious sour sourdough bread and I haven't found the right recipe yet. Or maybe my starter isn't where I would like it to be. I could use a little guidance on whether I should be using the starter early after feeding or later. I am under the impression that you get more LAB if you let it peak and fall before using, but should it fall a tad or a ton?

My starter is maybe a month old, ( from being established...thanks Sourdoughlady! ) and when I taste it on the tip of my tongue it's a bit tart but not citric acid sour. I am currently keeping it at room temp ( 72 - 76 degrees Fahrenheit ) and feeding at 100 % hydration. It doubles in about 4 hours, it quadruples in about 9 hrs and is well deflated after 12 hrs. ( I also have a firm starter in the fridge, hoping I might get more sour from it ) Should I try to use more starter in the recipe to get it more sour? I have heard about inoculation rates....which gives more sour? More starter or less?

I used King Arthur flours and weighed all ingredients.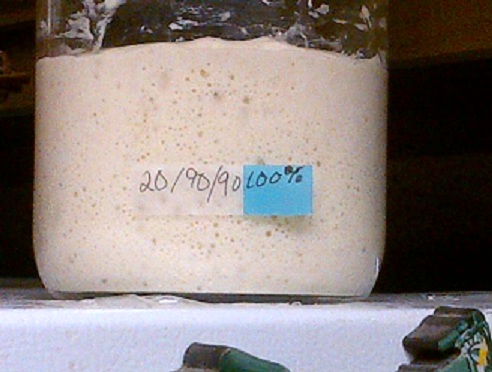 My starter after maybe 4 hours.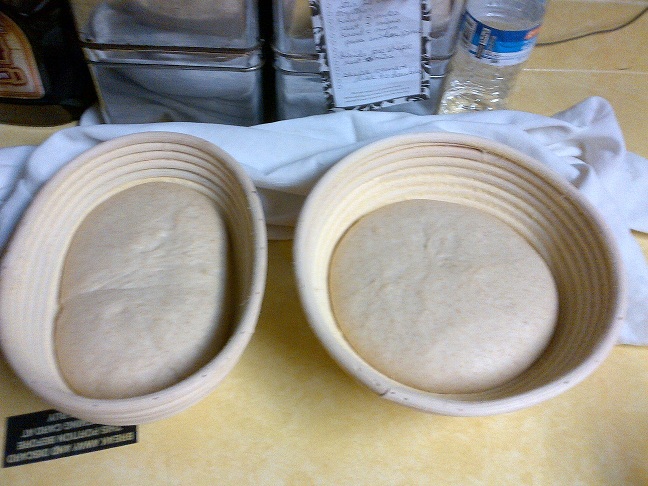 I got some bannetons for Christmas!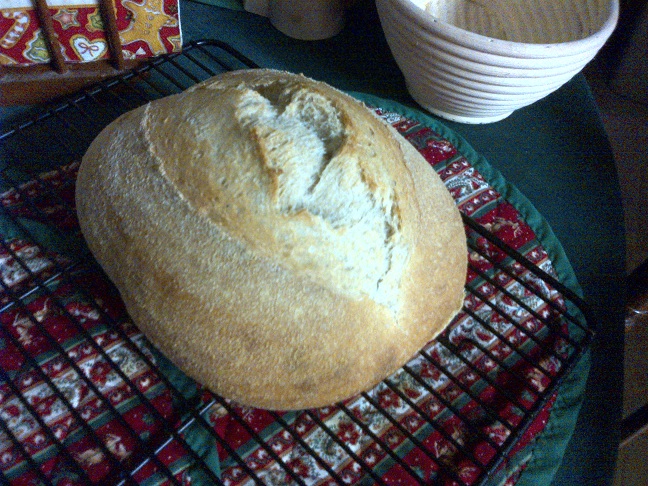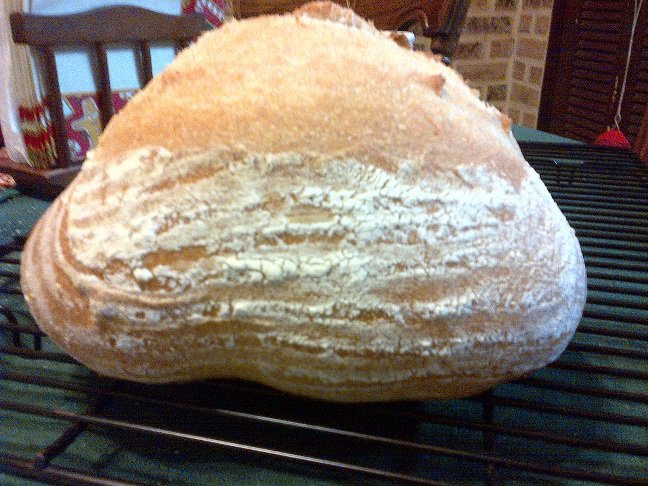 Great rise but not the best flavor I ever tasted.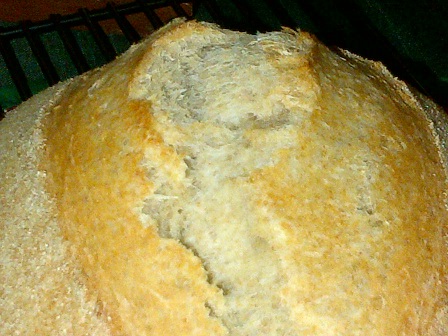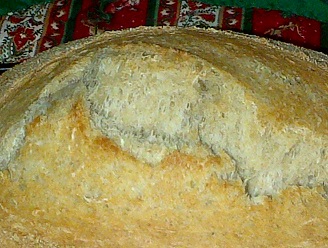 I think the crack ( is that what you call it? ) is pretty impressive for a beginner!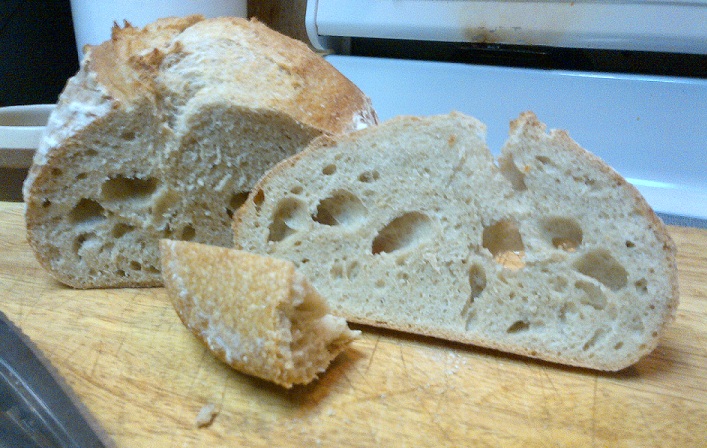 The crumb has great holes but then a bit dense in places.
I'm impressed with my beginner visual results, but really just want some sour bread! Thanks all for your comments!