December 28, 2012 - 2:34pm
Tis the Season for Pain Au Levain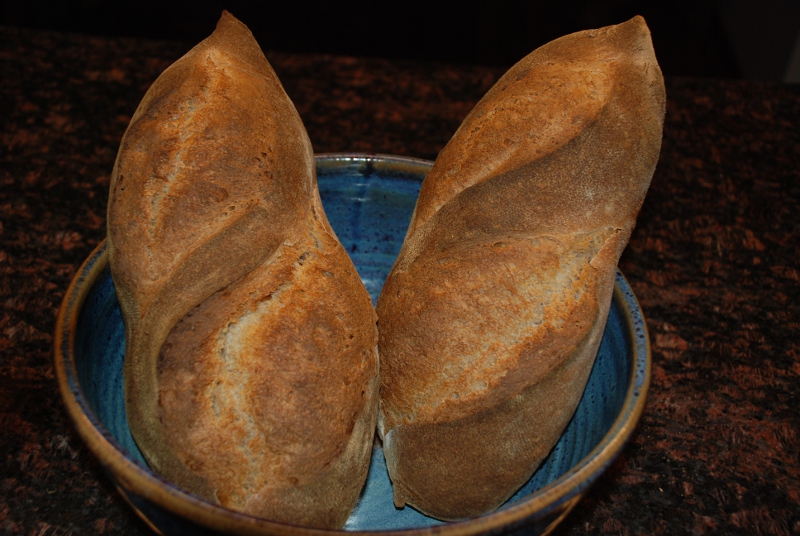 I didn't do much holiday baking this year mostly because I have had my focus firmly on bread and flour, and the infinite variety that flour, water, salt, and yeast can create.   For my last post of the year, back to my learning bread - the bread that I made over and over and over again for a year before I went on to other things.   Of course what's the fun without variation.   This one is made with a mix of KA AP flour, White Rye, and High Extraction flour.  
The White Rye for reasons I don't understand gives oven spring a boost.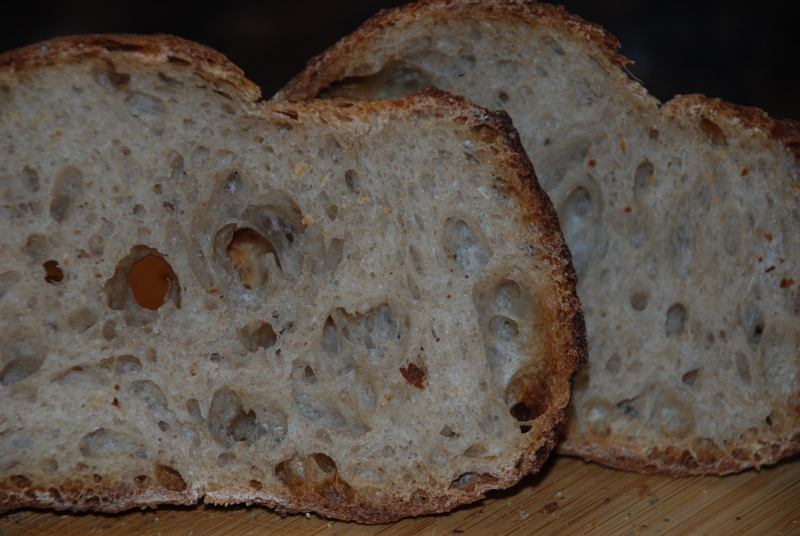 The High Extraction flour, while containing a fair amount of bran, does nothing to reduce the lightness of the crumb.  
The crust is crisp and crackly.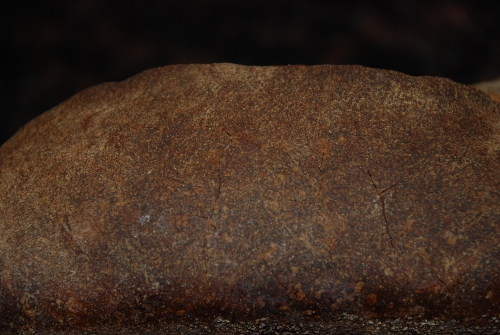 I thank all of you out there for helping me to learn how to bake, and also for sharing all your wonderful creations.   Here's to a happy new year of baking in 2013!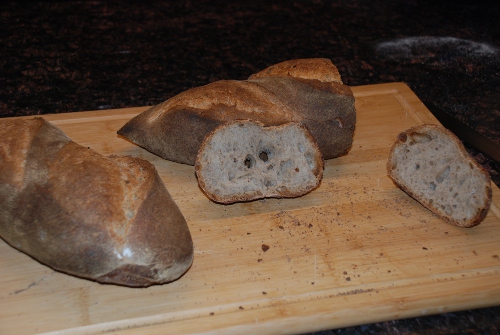 Starter

 
 
 
 
 

Seed

52

1st feed

2nd feed

Total

Percent

KAAP

30

48

95

173

95%

Whole Rye

1

2

5

8

5%

Water

20

35

69

124

69%

 
 
 
 

306

5.8

 
 
 
 
 
 
 

Final

Starter

 

Total

Percent

KAAP

116

158

 

274

43%

Whole Rye

 

8

 

8

1%

High Ex

250

 
 

250

40%

White Rye

100

 
 

100

16%

Water

320

114

 

434

69%

Salt

11

 
 

11

1.7%

Starter

280

 
 
 

26%

 
 
 
 

1077

 

Starter factor

0.92

 
 
 
 
 
 
 
 
 
 
 
 
 
 
 
 

Mix all but salt and starter by hand

 
 
 

Autolyse 30 minutes

 
 
 
 

Add starter and salt

 
 
 
 

Mix various speeds in mixer for around half hour

 

note that 16g of KAAP were added during the mix

 

S&F on counter immediately after mix

 
 

Rest 10 minutes

 
 
 
 

S&F on counter  

 
 
 
 

Rest 10 minutes

 
 
 
 

S&F on counter

 
 
 
 

BF 1.5 hours

 
 
 
 
 

Cut and preshape

 
 
 
 

Rest 15 minutes

 
 
 
 

Shape into batards and place in couche

 
 

Proof for 3 hours

 
 
 
 

Slash and bake at 450 for 20 minutes with steam

 

20 minutes without