December 23, 2012 - 1:19pm
My first time posting after being a lurker for some time. I have been working withe Tartine Country Bread recipe and have made several loafs. This last one was one of the more beautiful ones on the outside, but ended up having GIANT holes which made the crumb look unattractive inside. Any ideas what would cause this? I actually refrigerated the dough during its final proof for 8 hours, instead of letting it proof on the table. When I started preheating the oven, I let the bread warm up on the counter for about 45 minutes and then baked in a dutch oven.
Being a lone baker, any feedback or ideas would be deeply appreciated.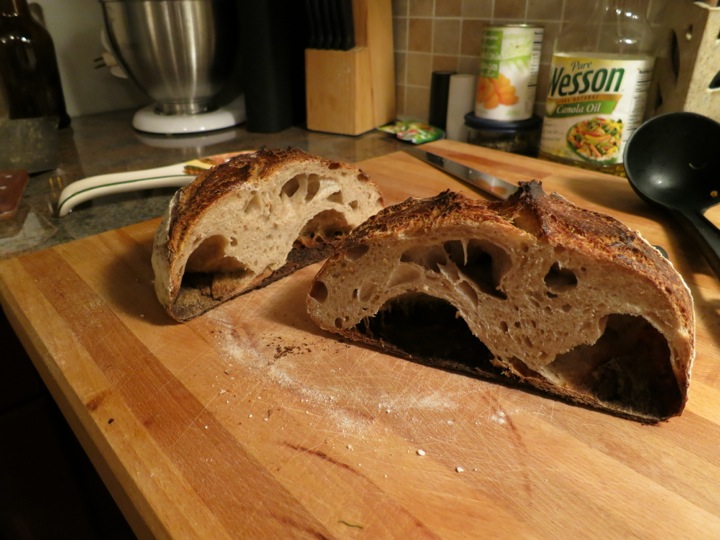 Here is the crust, which I felt was great and I was so excited until I cut the bread and found the above crumb.  Sigh.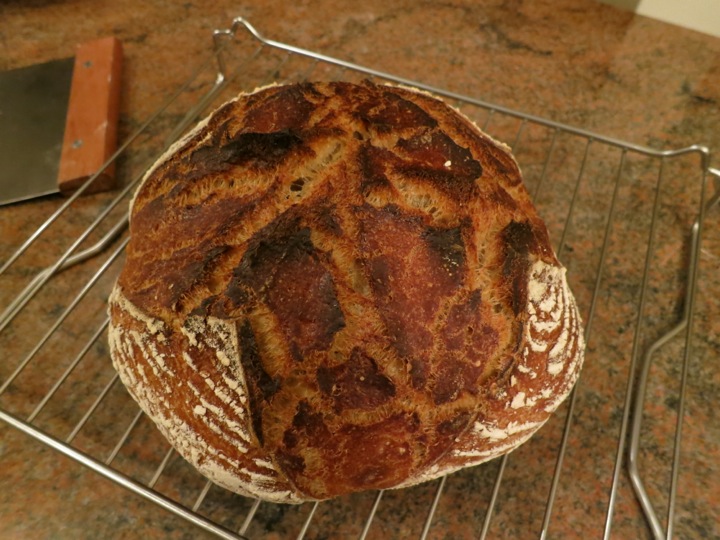 '