December 18, 2012 - 11:27am
Continuing on with her Puff Paste adventure, my apprentice decided to do a take off on rugelach.  Rugelach has cream cheese in the dough and are just fantastic with any filling imaginable.  If you aren't making them for the Holidays then the Holidays where will be slightly less festive than they should be ;-)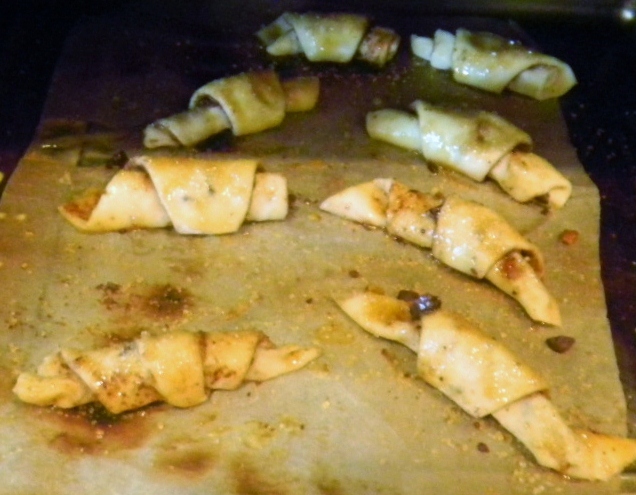 While we love rugelach,we much prefer the ones my apprentice makes with puff pastry - by far!  They are so light and just plain overkill in a really decadent, if sinful, way.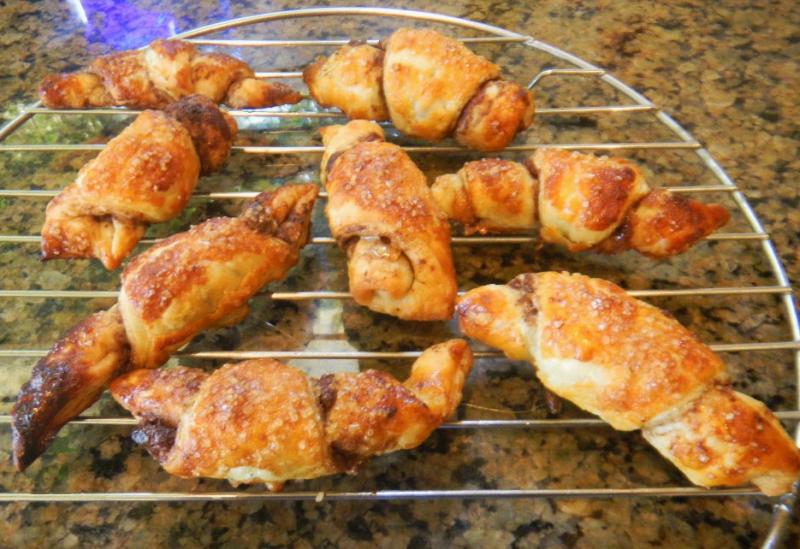 We were trying out a new filling that has cocoa, brown and white sugar, chopped chocolate chips and chopped Heath Chocolate Toffee Bits.  Yummy!
Rugelach are supposed be rolled out as a circle before cutting them into triangle shapes with a pizza cutter.  We had square shapes of puff paste left over from our square snowflake  experiment yesterday.  No worries!  Just roll them out thinner, say a little less than 1/8", brush them with melted butter, sprinkle in he filling, cut them into 8 pie shaped pieces and roll them up, croissant like. from the large end to the point.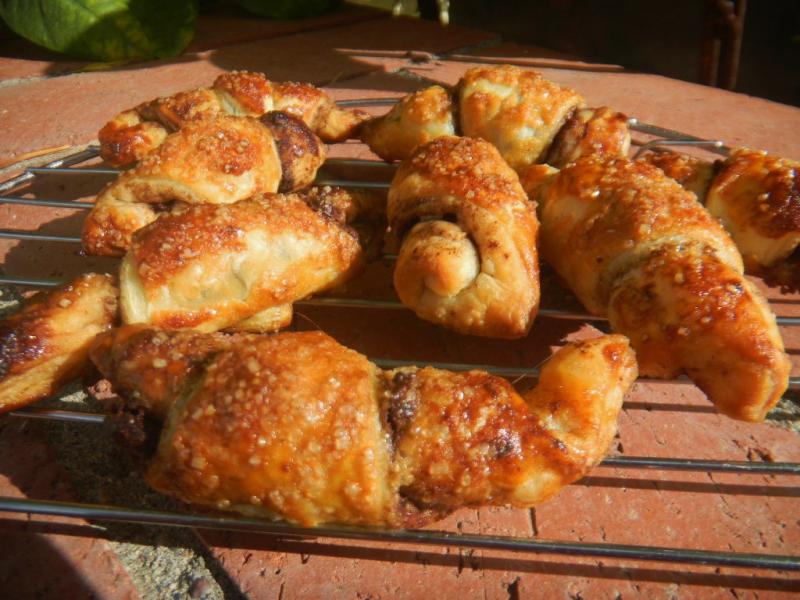 Brush them with an egg wash and sprinkle on some Turbinado sugar.  Bake at 400 F convection for 6 minutes, then turn the pan 180 degrees and bake for another 5 minutes or so until golden brown and puffed.  These weighed between 8 and 12 grams each after baking and were just as tasty as tasty could be for one bite.