December 16, 2012 - 6:25am
Urgent Gift for my Mum! - Need advice choosing between 2 types of Danish Dough Whisk
Hiya, I'm looking to urgently a Danish Dough Whisk for my Mum's birthday. 
I'm in the UK, & so buying choice are limited (prices are generally way over the top). 
However, I've found these 2 whisks - but can't decide between them! 
This type: (the standard, more commonly available variant)

Or this type: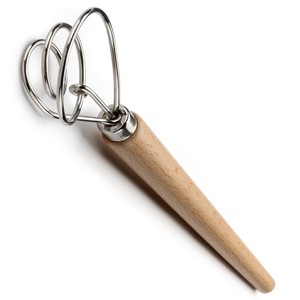 Do you believe one will be better than the other in terms of performance?
I would really apreaciate your advice, I'm looking to buy asap today (possibly tomorrow). 
Please help me!