November 17, 2012 - 11:58pm
SJSD, Chowder in Bread Bowls, and Spelt County Loaf
I've been busy baking this week, but haven't quite caught up on posting about it. So you get them all at once.
First, I played with spelt for the first time with a Sourdough Spelt Country Loaf. It truned out very tasty and had more structure than I thought it would.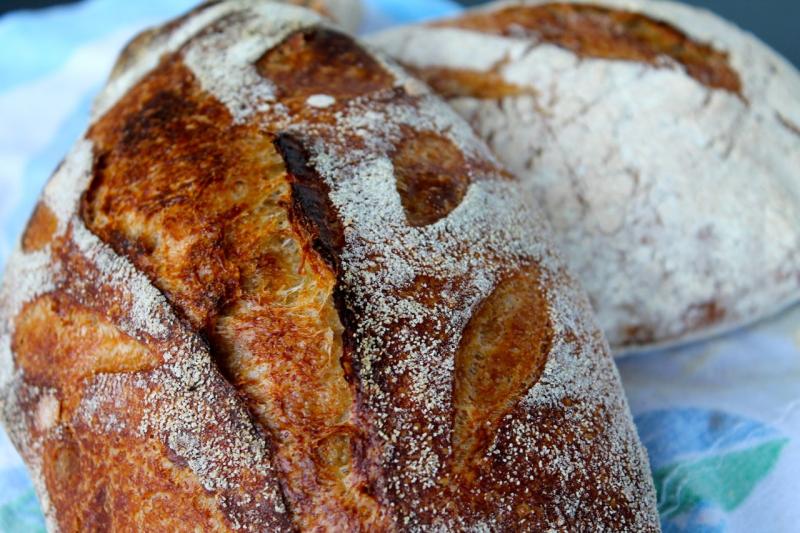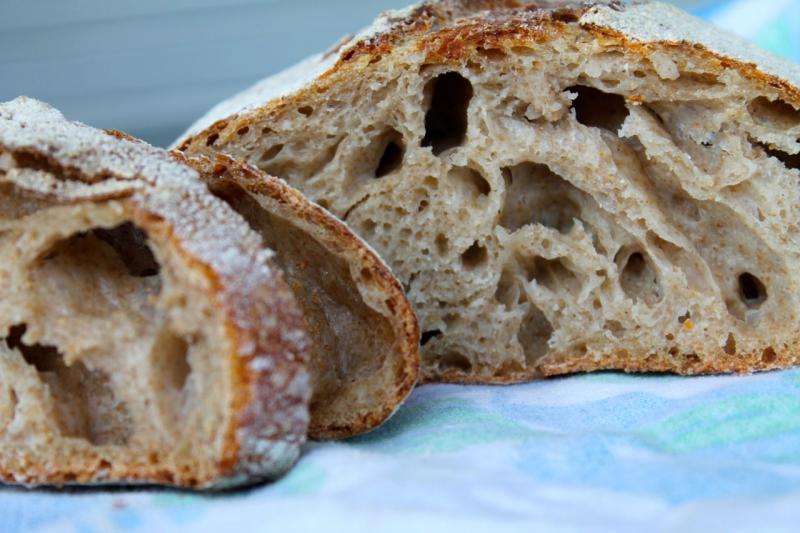 Next up I made some Sourdough Bread Bowls with Chicken Corn Chowder. There is just something so satisfying about eating soup in a breadbowl.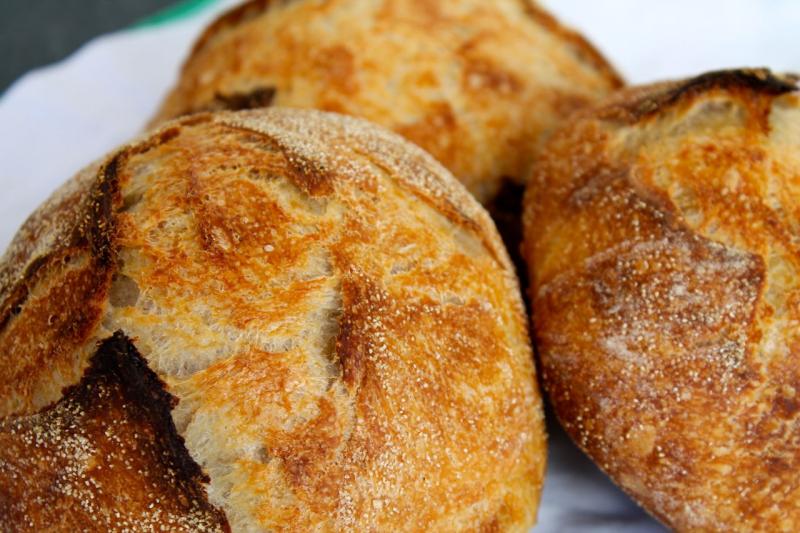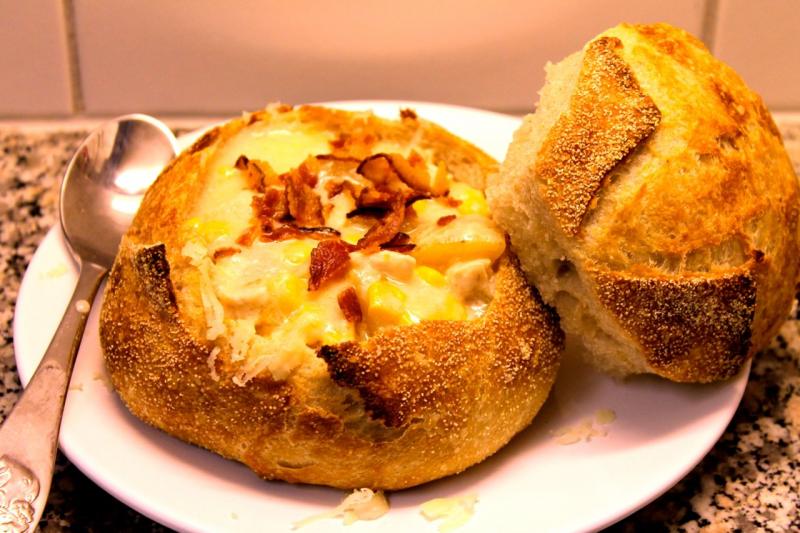 And finally I tried David Snyder's San Joaquin Sourdough. I'm still not in the same universe as David as far as my skills, but following his intructions exactly gave me some really beautiful, tasty bread. I highly reccommend trying it out if you haven't yet.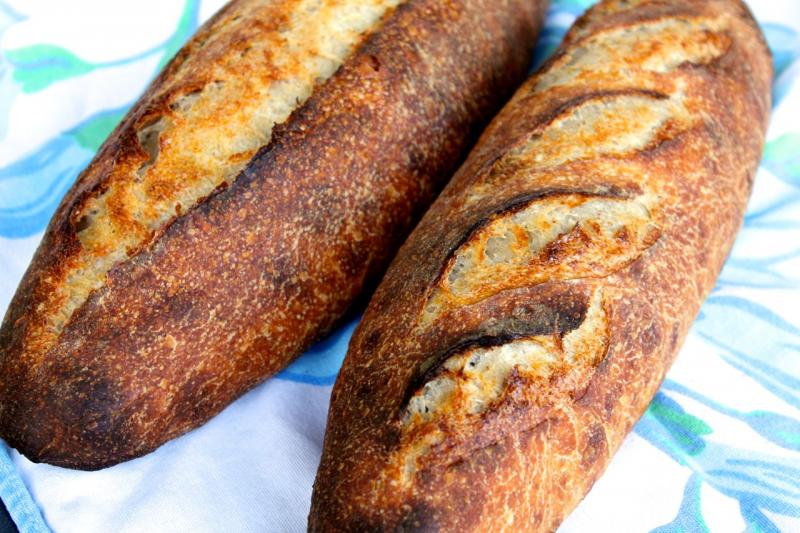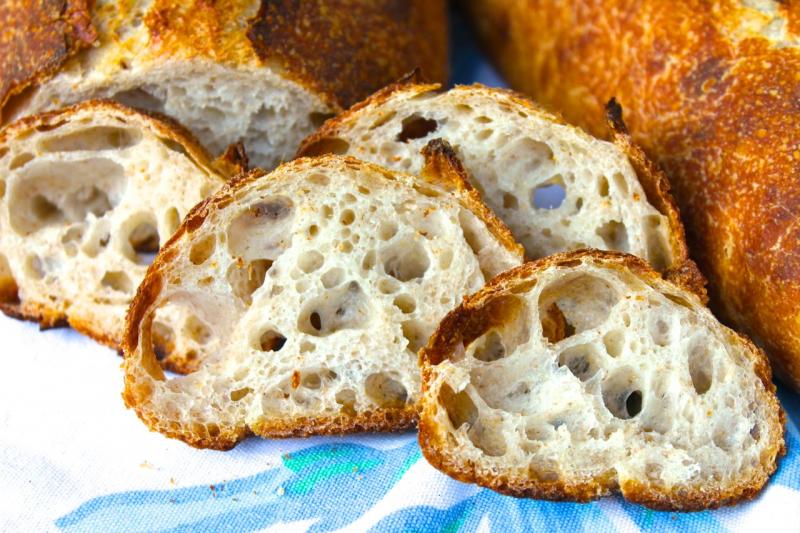 Read more about all three at Wandering Bread
-Ryan