November 6, 2012 - 11:44am
ITJB FR Week 7 Montreal Bagels, pps 100-101
We 3 sisters can critique this week's bake with one word! Wow! That one word really describes the dough and the process for making this QUICK bagel, no overnight in the refrigerator, no long, long, rises... from the beginning of the recipe to bite down is less than 3 hours! Great dough, great taste. As per our usual we went different directions on this bake, all converging on a great reward... Yummy Bagels.  Fluffy, soft crust, yet chewy... I know, hard to image chewy and fluffy, but this dough does it.  
Yeah, this is how it started and it just gets better, these pretties are Helen's resting for a mere 10 minutes prior to their water bath.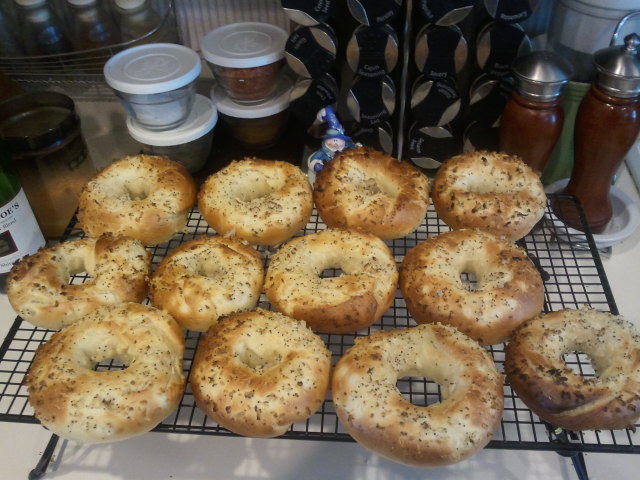 Yep... those are topped with minced onion... she put onion water in the dough to pull that great flavor all the way through the bagel.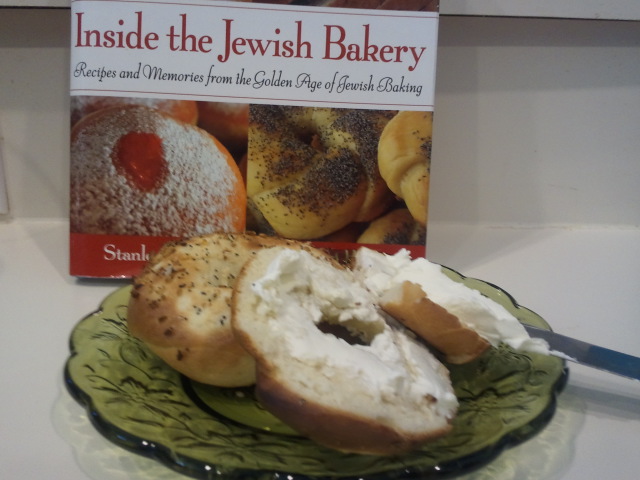 Looking good... so as you see Helen chose to make all of her bagels with the onion topping. She told me that with that cream cheese they were Awesome! 
I chose to make my bagels plain, that is what my husband likes and that way we can use them for savories or sweets... had some with jalapeno jelly and cream cheese... (again) and loved it.
 all packed up and ready to savor.
  I do love cream cheese with jalapeno jelly.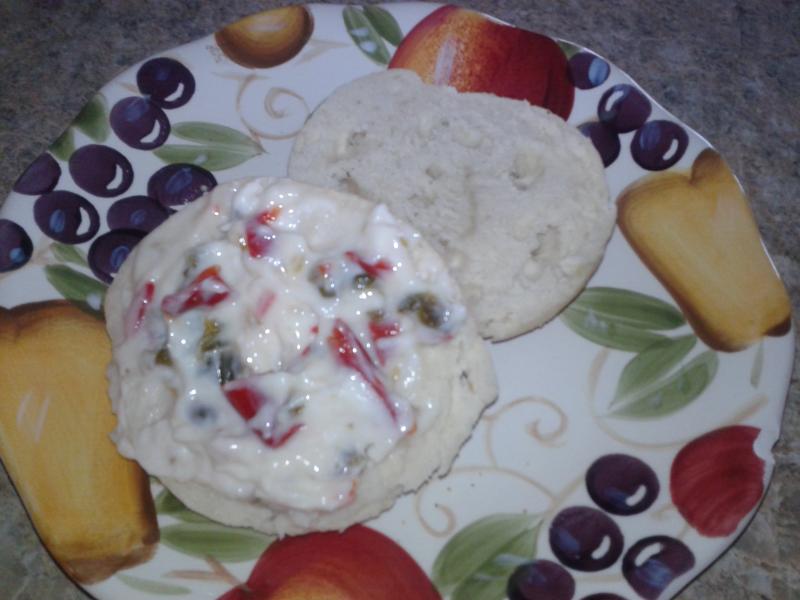 Next, Barb made half of her bagels plain, 2 with poppy seeds, 2 with sesame seeds, and two with a mixture of poppy, sesame, and sunflower seeds... YUMMY!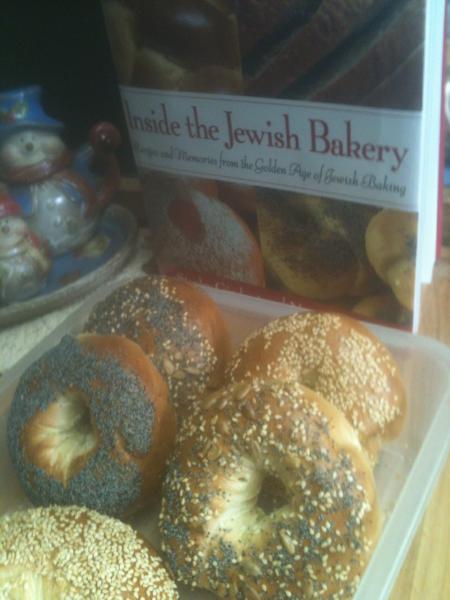 What a great job! These all  look so good.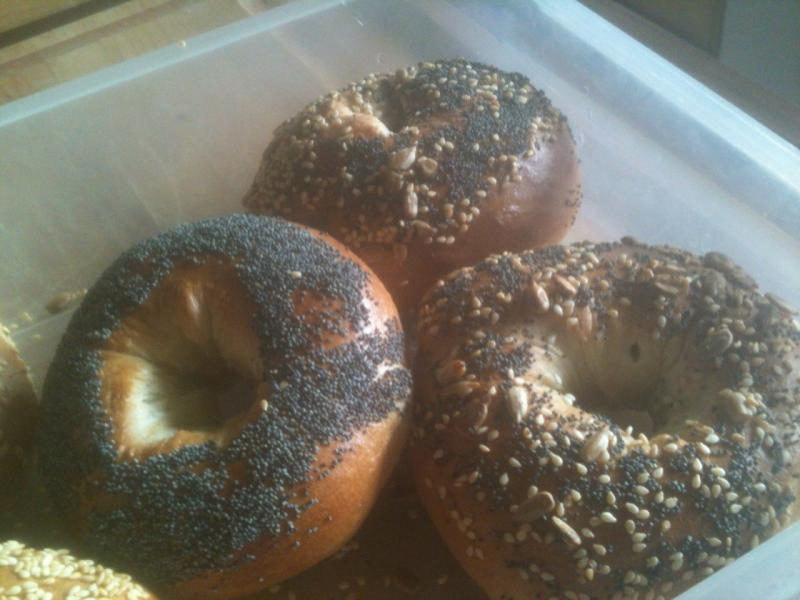 All those different toppings sure give Barb's family a choice of flavors for their munching delight.
We had a good time together. We enjoyed the baking and truthfully this will be my "go to" recipe for bagels in the future. Helen mentioned the stretchiness of the dough would work well for bialys also, I agree.  GREAT BAKE THIS WEEK... glue a book marker to page 100 in your book.  Meet us here next week for Rugelach pps. 216-217
HAPPY BAKING,
Diane