October 27, 2012 - 6:54am
I am submitting this for my sister Barb, (gmabaking) And I quote: "Well, okay baking bold-er. It may take a few experiments to be able to leave it alone long enough to get that really carmelized crust. Here is my first attempt at Ken Forkish's Overnight Country Blonde from his book "Flour, Water, Salt and Yeast. Made with no added commercial yeast, it is similar to Tartine bread in both formula and procedure.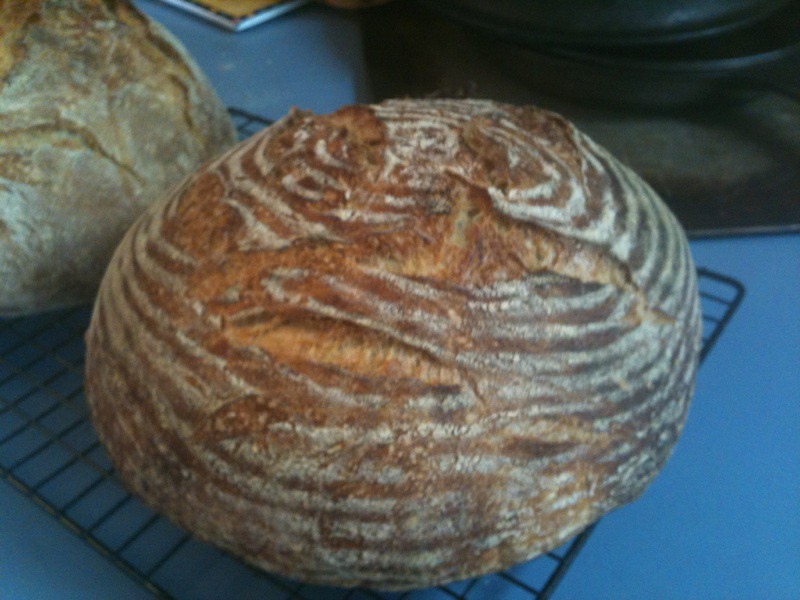 There is a bit of rye and a bit of whole wheat flours in this one, giving the bread a real depth of flavor. After (of course) carefully following the directions, with the usual amount of concerns, I thought to search for a video. Have to admit this was at 3 AM when I came to the kitchen to see if the bulk ferment was really bulking up. After 4 hours it was just under the 2 qt mark, a few hours later it had reached the lid of the 6 qt container.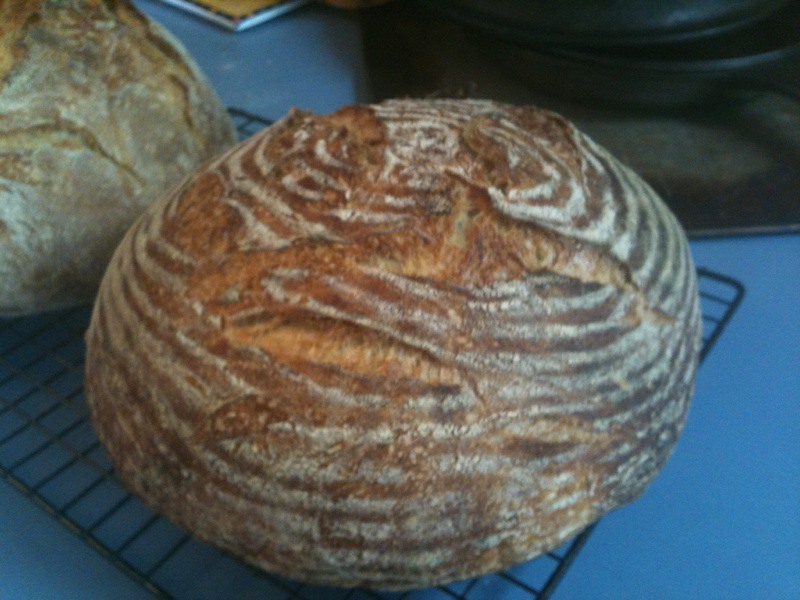 This web site has links to one for every step of the way, plus one of the recipes from the book: http://www.therecipeclub.net/2012/10/10/video-series-bread-making-with-ken-forkish-author-of-flour-water-salt-yeast/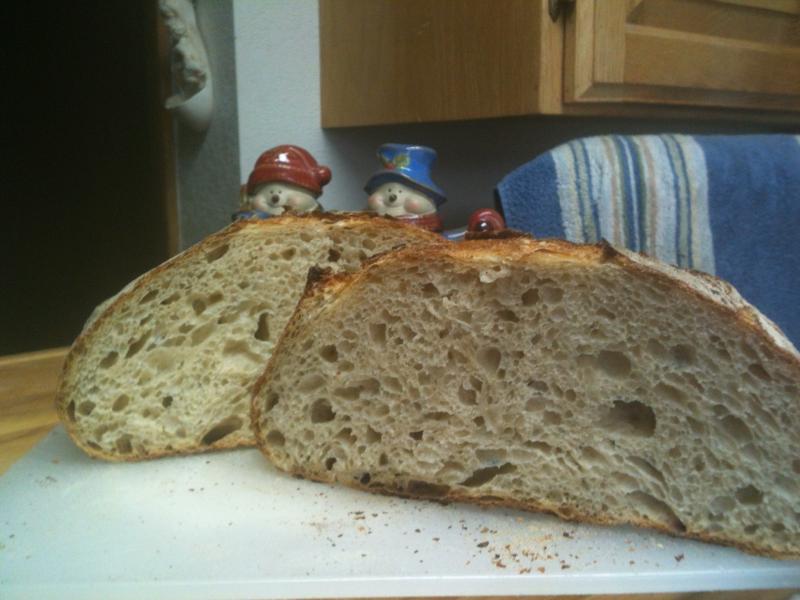 Beautiful crumb shots!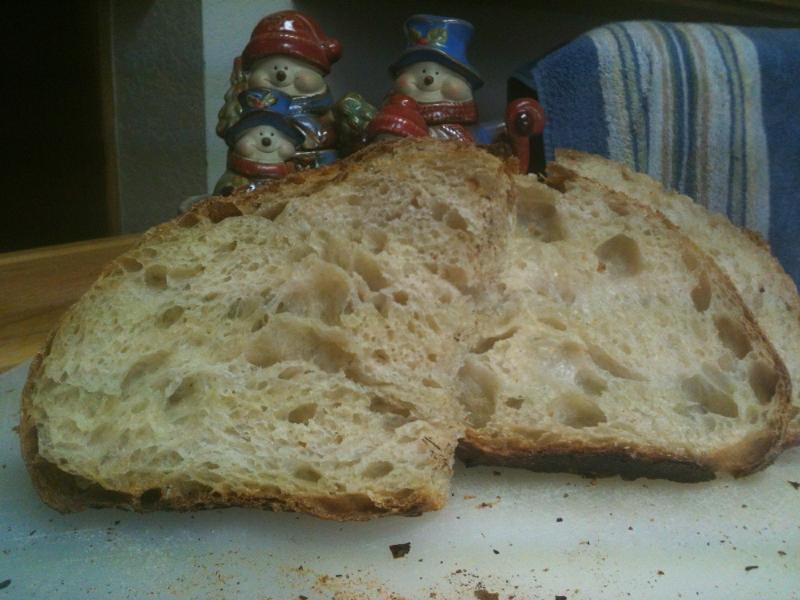 I found the book an interesting read and am looking forward to trying the next recipe in the book, Overnight Country Brown. Thank you Diane for posting this for your technology challenged big sister"  ~~ ;-) You're Welcome!