October 25, 2012 - 8:47am
Raising my first sourdough starter in a tropical climate: The lessons I've learned
For the past several weeks I had nurtured a whole wheat sourdough starter, refreshed and maintained at 100% hydration. Although my starter is now in dormancy, snoozing peacefully in my refrigerator, I'll freely admit that my starter was not fully matured, as evidenced by its inconsistent behaviour. Nevertheless, I would like to take this opportunity to share a few of the lessons I've learned while raising my starter. 
My Location: Cambodia (Southeast Asia)
Range of Room Temperature:  28°C / 82.4°F to 32°C / 89.6°F
Humidity: Very high (It's currently rainy season)
Frequency of Refreshments: Once or twice within a 24 hour period
Time of Refreshments: 8 AM or 8 PM, ± 30 minutes
Keepin' It Cool:
For reasons of personal comfort and the sustainability of my starter, I did my best to prevent the room temperature of my bachelor apartment from rising. This includes covering my windows with curtains every day and night. I highly suggest purchasing "blackout curtains" or any thick fabrics if you're concerned with sunlight penetrating through your windows and curtains. However, I was unable to find such curtains nor purchase thick fabrics because of my limited income. So, alternatively, I borrowed a set of curtains and hung two overlapped curtains over my windows. Admittedly, it didn't help a whole lot, but I needed all the help I could get. 
Another way to prevent room temperature from rising is to minimize the usage of electrical devices, including lightbulbs, as electrical gadgets and equipment tends to give off heat. Accordingly, I spent the majority of my nights in near complete darkness, illuminated only by the screen of my laptop. 
I should mention that I have an air conditioner installed in my apartment, but I refrained myself from using it. Why? After the first few days raising my starter, I discovered that my air conditioner was leeching too much moisture from my starter, to the point where a dry skin had developed. (This defeats the purpose of maintaining a 100% hydration starter.)
Now, one of the greatest and unexpected lessons I had learned while raising my starter was this: Using chilled flour to feed or refresh your starter will keep its internal temperature cool despite fermenting at above room temperature, providing that the starter is not under direct sunlight or near a heat source. In all seriousness, I was surprised at how much of an impact that the chilled flour had on the overall temperature of my starter. 
Hungry, Hungry Yeastie Beasties:
Since yeast and their microbial companions are more active at higher temperatures (to a certain extent, of course), I repeatedly had problems with my starter's rate of fermentation. Hooch---a clear, liquid substance---kept reappearing in my starter, a visual cue that the yeast were starving.
What to do? Well, it's common knowledge amongst sourdough enthusiast that you can decrease the rate of fermentation of your starter by: 1) reducing the hydration of your starter; 2) and maintaining your starter in cooler conditions. It's as simple as that, really. However, I was adamant on keeping my starter at 100% hydration and discovered that I had better control of my starter (in terms of its rate of fermentation) when I fed it whole wheat flour. 
My hypothesis: Refreshing your starter with any unbleached flour that can absorb large amounts of water, such as rye flour or whole grain flour, will thicken your starter and reduce its rate of fermentation. (This assumption was based on my observation of my starter.)
Please feel free to check out my baking blog Baking Badly where I've documented the progression of my starter, from its inception to the point when the starter was chilled (19 days in total). It's nothing scientific, but it certainly presents itself as if it were. :)
Nonetheless, below I will present the first few photos of my 100% hydration whole wheat sourdough starter.
Baby Photos of My Starter:
Day 1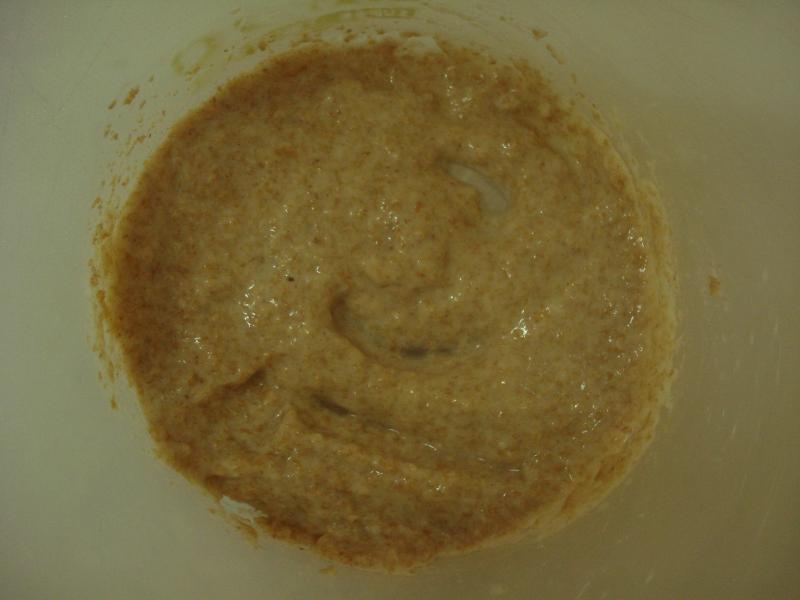 Day 2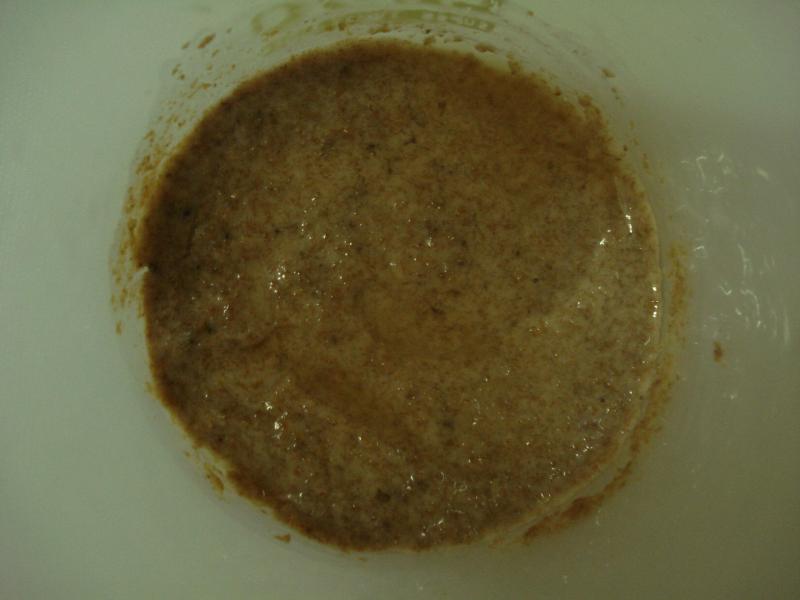 Day 3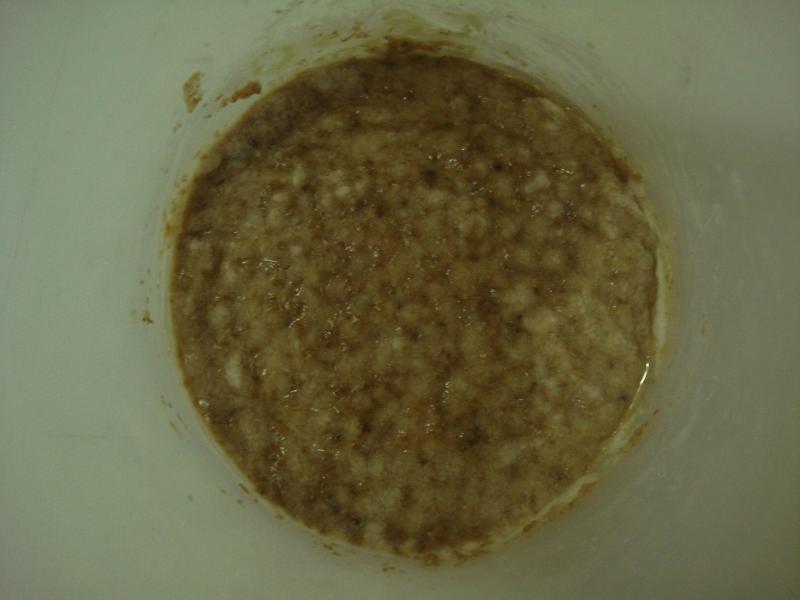 Day 4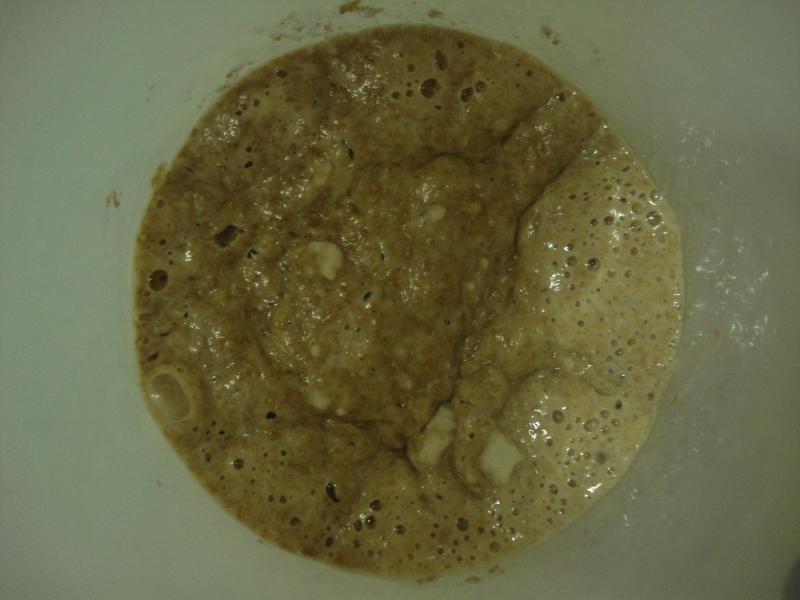 Day 5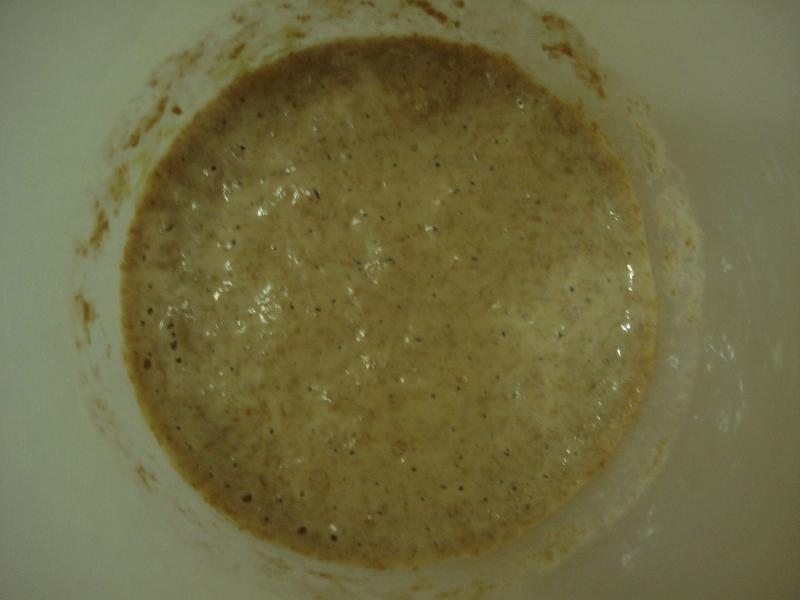 Thank you for taking the time to read my post. I hope that the information I've imparted will be of great use to somebody.

Farewell and happy baking. :) 
Zita