October 23, 2012 - 6:25am
ITJB FR Week 5 Barley Bread pps. 87-88
This week's challenge bake was the Barley Bread.  This dough was light and smooth and beautiful. The bake went very well and the loaves turned out lovely.  The texture is springy yet dense like a rye bread and the taste is very nice.  I like the "Gershtnbroyt" name for this bread since it is a bit fancier than our daily breads.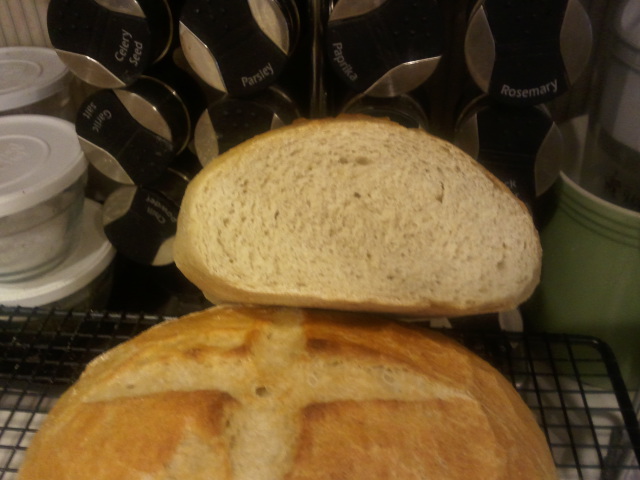 As you can see here Helen's loaves turned out "drop dead gorgeous" her crust was crunchy yet tender and her crumb is very nice.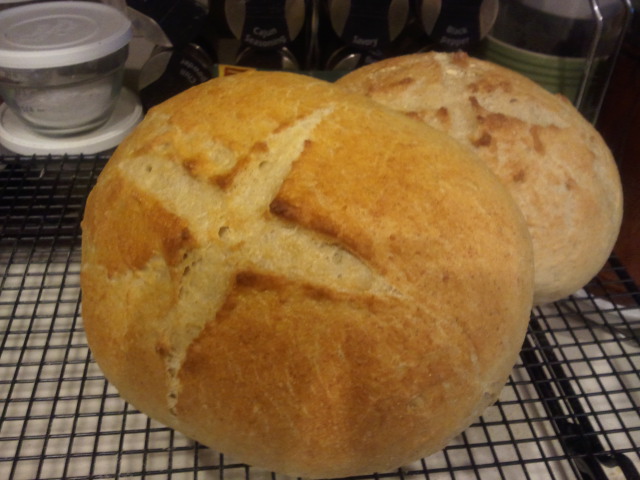 She said that the texture was very much like the light rye she makes and the flavor is very nice. She decided since she was going to use her loaves more as sandwich bread, to leave out the seeds. These loaves look amazing.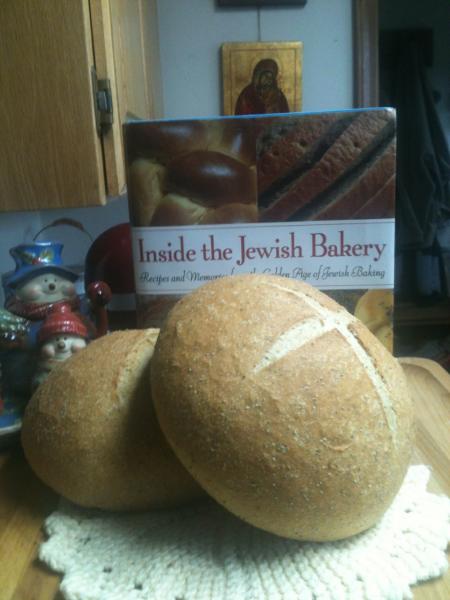 Barb's loaves look like she bakes "professionally" which she just about does, since she is the fresh bread resource for just about everybody she knows! Her quilting club members are very happy ladies on meeting day.  These loaves have poppy seeds mixed in and they too look lovely. I am envious of all those round loaves.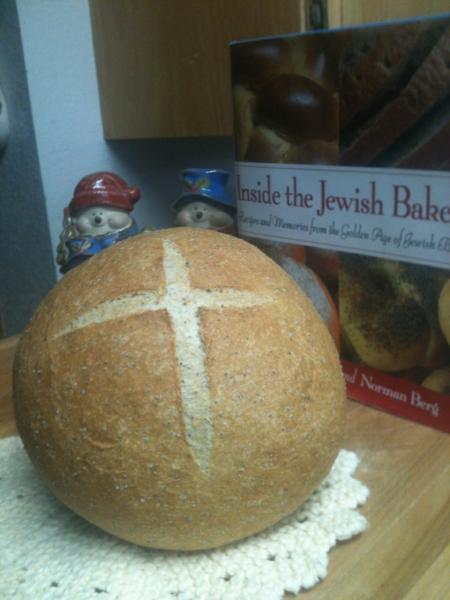 Those two sisters of mine are amazing bread bakers... I have always regressed to putting my breads into loaf pans because the round loaves just don't turn out like these above loaves you see.... 
If there are folks out there that can tell me why my loaves look like they do and not like the ones my sisters make, I will take all advice with an open mind and heart and try to learn from your comments and instruction... I really do want to make round bread and free form artisan breads.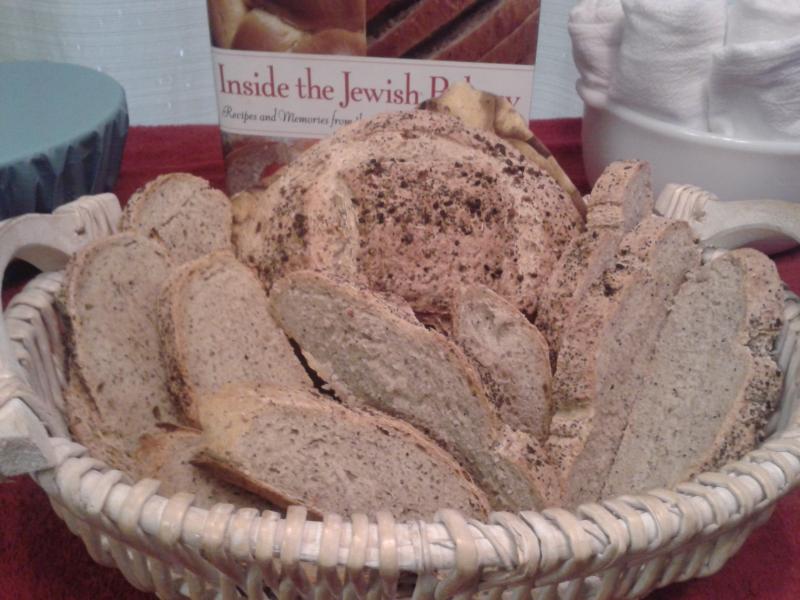 I left this picture full sized so those who want to give me advice could get a good look... there was no shiny rounded top... no oven spring and the crumb is almost undercooked looking... HELP! 
Enough about that! The fun was in the communication between we 3 while baking and the smell of my bread was awesome... I subtituted the nigella seeds for a mixture of poppy seed, minced onion, and oregano.... and it tastes real good.
Enjoyed this week together - next week we are making Onion Kichel... which from reading the book I see is really an onion cracker or chip... should be good with soups etc... looking forward to it... Meet us on page 238. Bake with us and send pictures. 
Diane