October 22, 2012 - 7:41am
Usually, when I bake, I bake. A lot. The more bulk in my fermentation, the better. This weekend, however, I only did two small bakes; some demi baguettes and a couple sandwich loaves. I feel incomplete...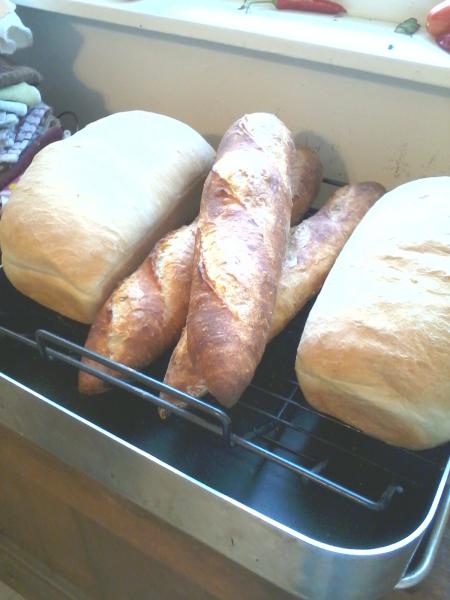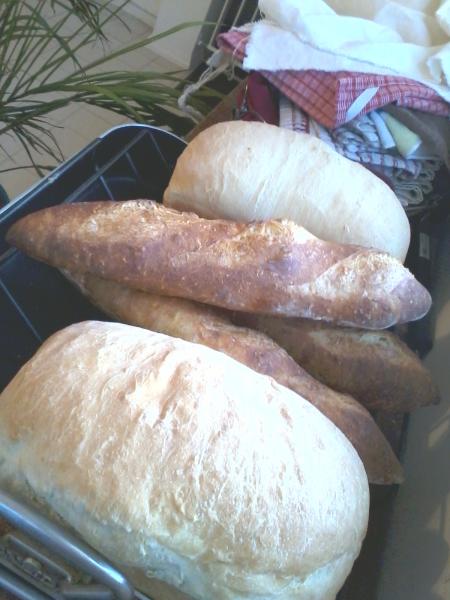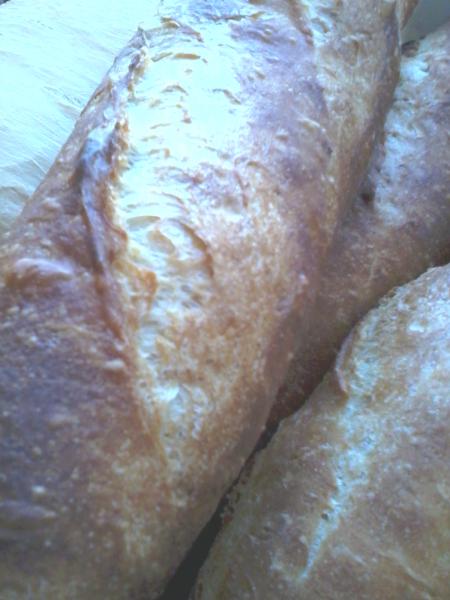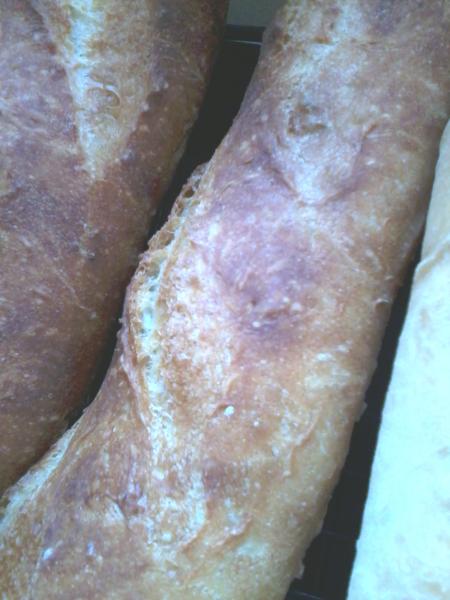 The baguettes were my best yet. Super crisp crust, rich, gelatenous crumb. Superb.
I don't know the thermodynamics behind it in equation format, but whenever I bake two sandwich loaves, they invariably burst toward each other. When I bake a singe loaf, no bursting at all. No other breads that I bake in synchronous multiples has this problem. I think the loaves are too close, and the air between the loaves is cooler than the air on the opposite side, creating a low pressure zone that the bread tries to fill. I wish my over were bigger. Next weekend, I am going to do an experiment. I will bake the two loaves synchronously, but I will alter their position in relation to each other and the oven walls. Sometimes I feel like a mad scientist.
Matt