October 21, 2012 - 3:28am
I've been lurking around for a very long while now, not really posting at all, just enjoying everyone else's content. But recently, my eldest son, 6, has been found to be sensitive to wheat and dairy, which throws a rather large spanner into my wonderful world of bread baking. However, onwards and upwards. His favourite bread is (was) marbled rye, from BBA, I believe I have posted quite some time ago some pictures of it.
So I created a gluten / dairy free version of it: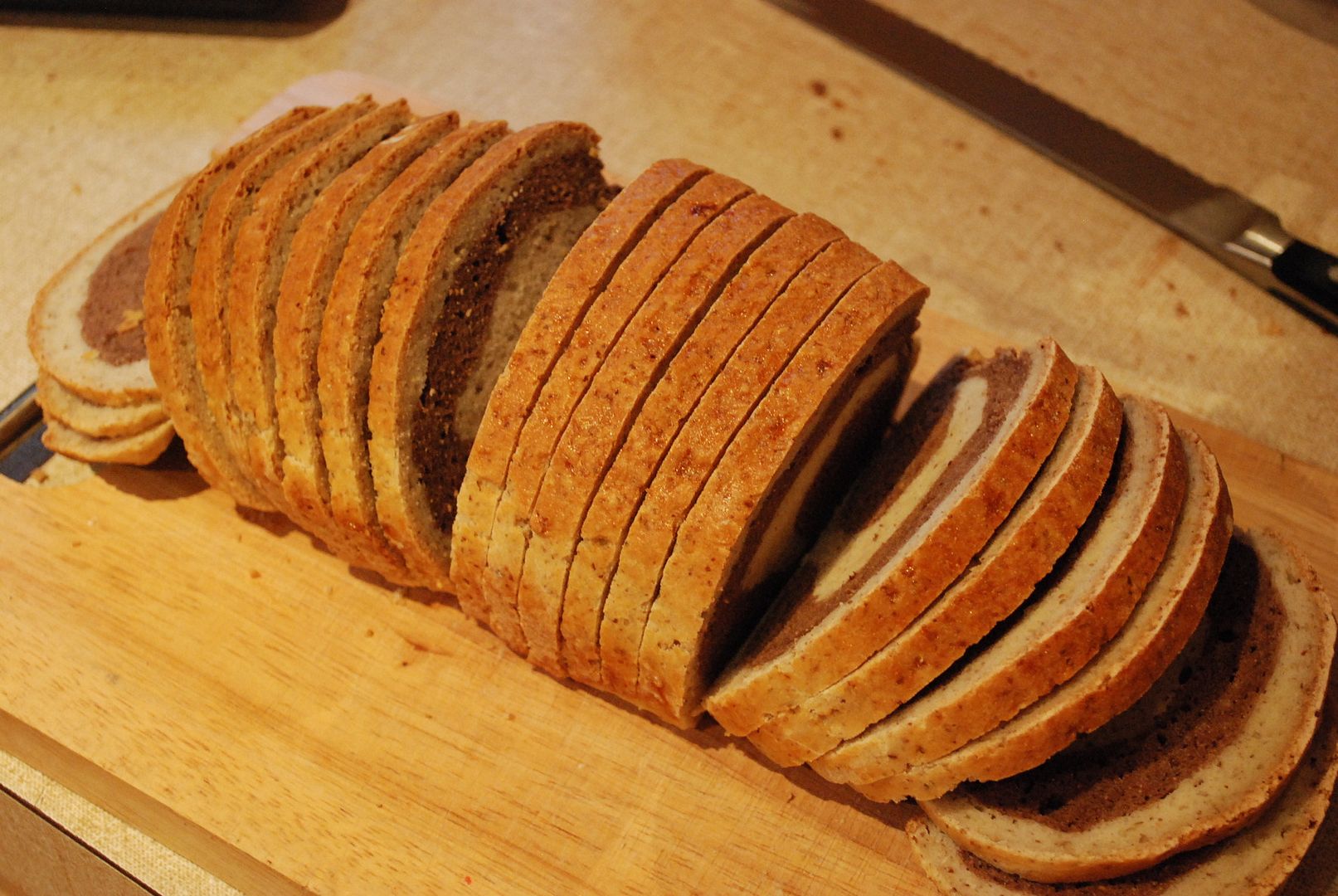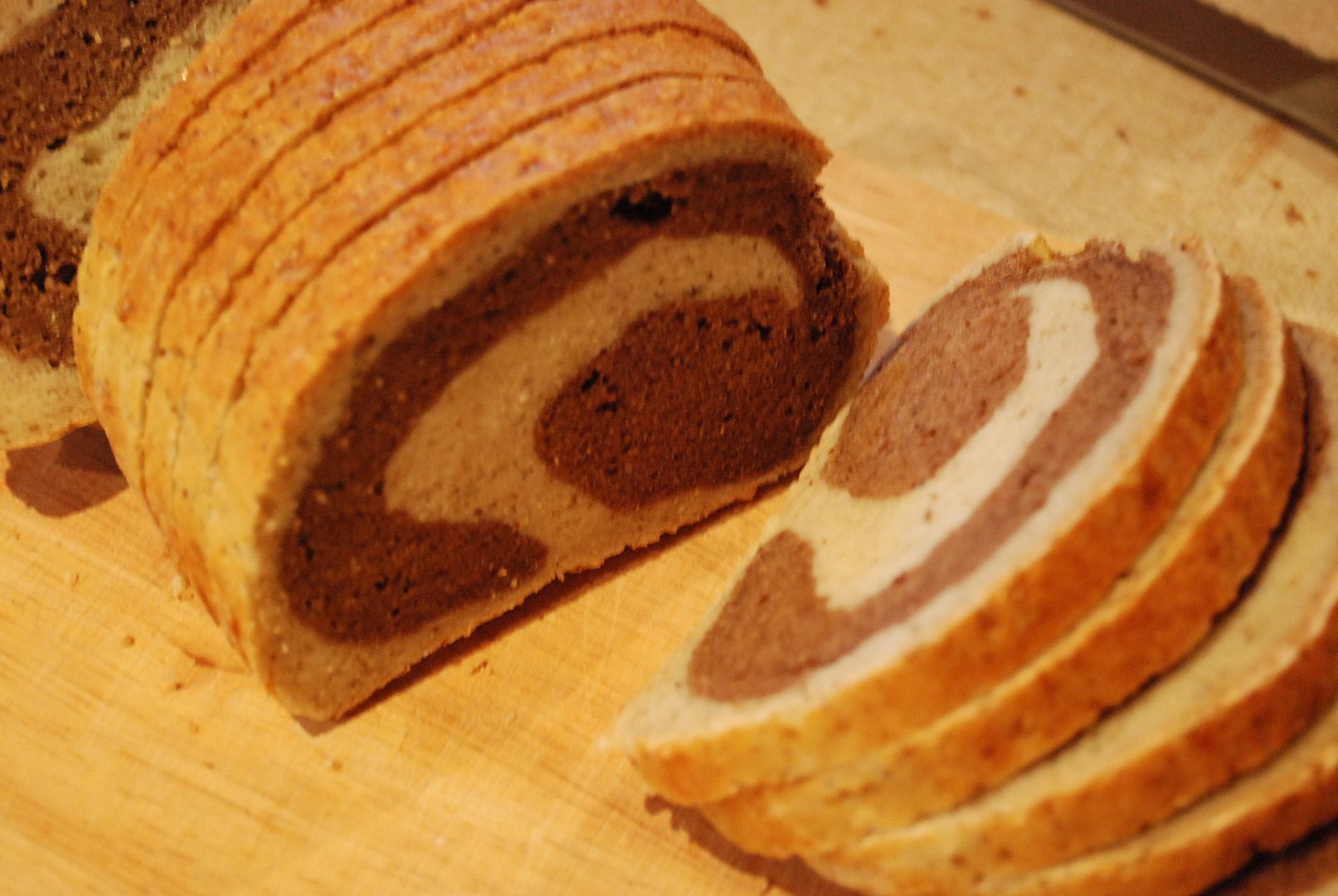 It's a little dense for my tastes, but to be honest - beggars can't be choosers - and I refuse to buy commercial breads when I'm perfectly capable of producing it. This bread has a flour blend of rice flour, tapioca flour, potato flour and cornflour, and absolutely no flavour - so I added ground pumpkin, flax and sunflower seeds which gives it a quite nice boost. I'm quite happy with this, as it's only my third GF loaf, however.
However, for those of us who aren't sensitive to such things, I'm afraid I won't be forcing them to eat that stuff... I am addicted to my wheat :p
baguettes, this formula is also from BBA, half the dough is retarded overnight. Probably could have given them another 5 minutes in the oven, but they're still delicious - I really like a slightly darker crust.
transitional wholemeal loaf, about 60% wholemeal, this is from Reinhart's Whole Grain Bread.
and sliced: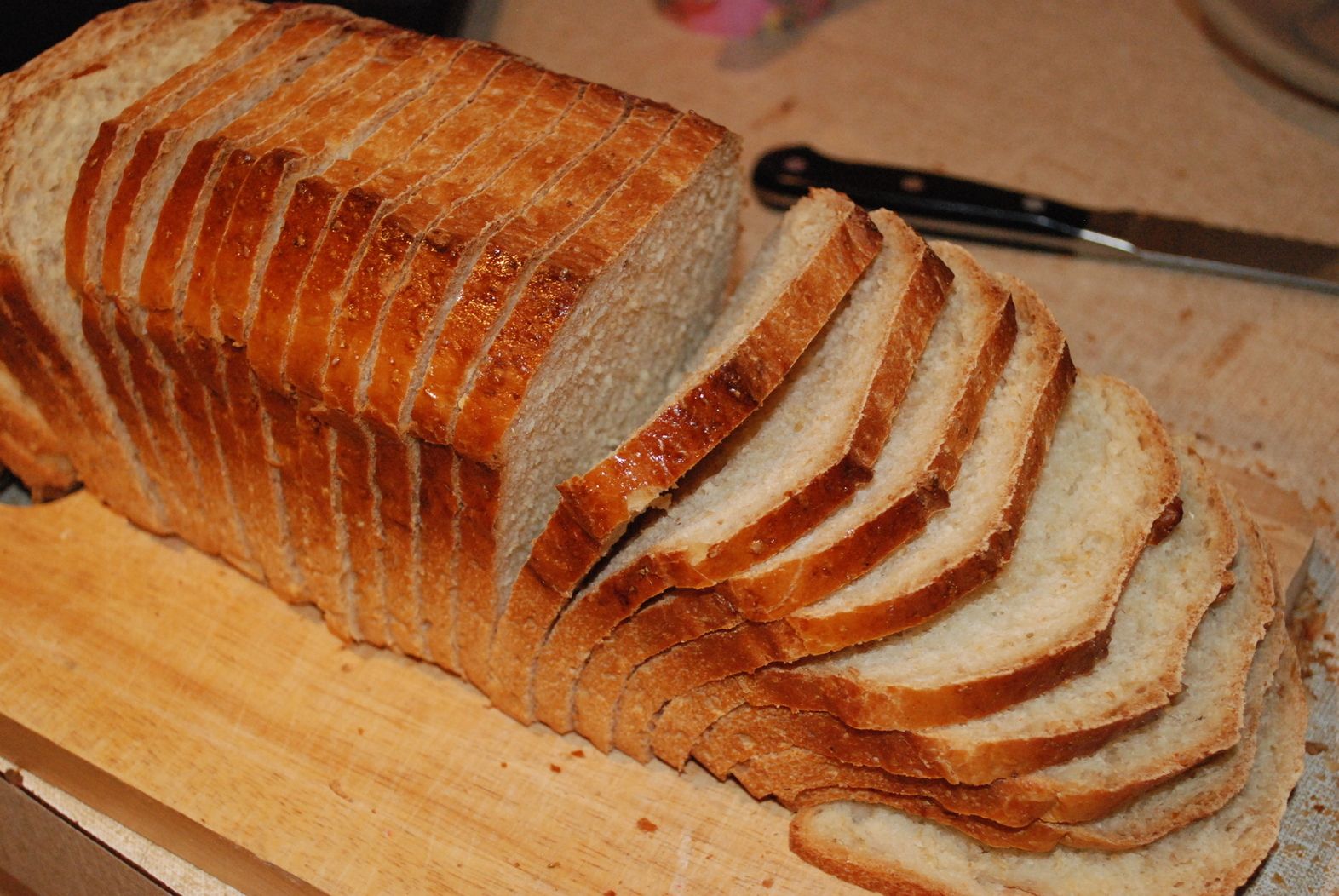 Until next time...
JJ