October 16, 2012 - 1:16pm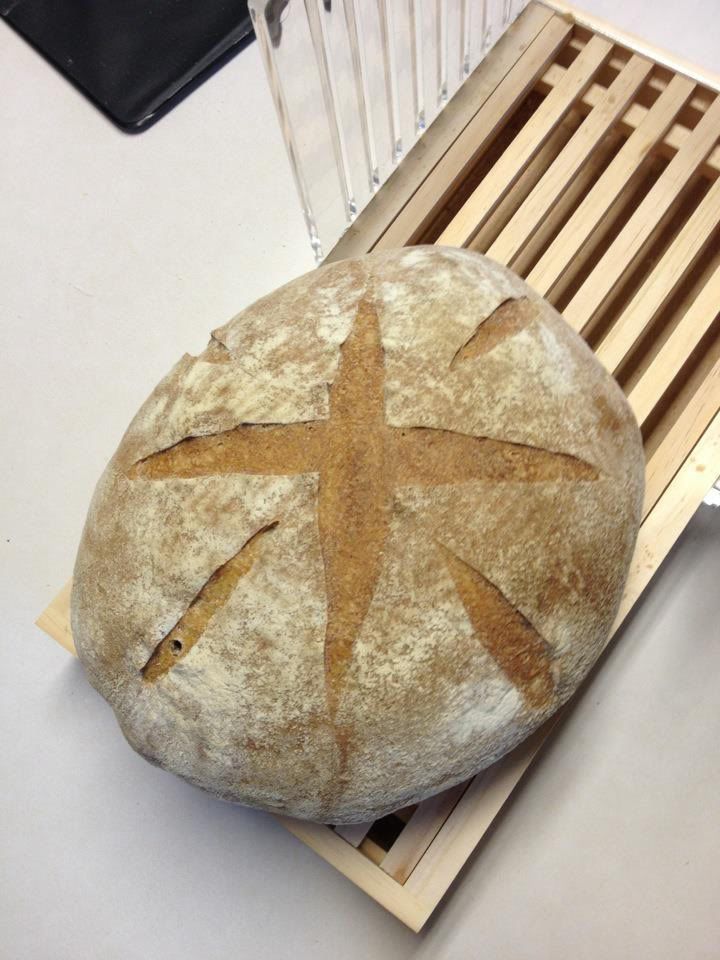 I've been lurking on this site for about a week now.  I read a very long and intesting post about making a sourdough starter with pineapple juice so I thought I'd try it.
It seemed to work well and I've got 2 starters going, one with rye and one with wheat.  I'll probably toss one at some point because there's probably no point in keeping both, I just wasn't sure if one would start better than the other.
I made one loaf of sourdough this weekend.  It was nice looking, but tasted bland.  Not enough salt or time I think.  I made a second one today and its so cute.  I hope it tastes better than the first.  My dough is rising fairly quickly, so I think next loaf I will slow down overnight in the fridge.   I can't wait until this one cools down a bit so I can taste it!
Thanks for all the great posts on this site.  You are all so helpful!