October 12, 2012 - 1:12am
Bread waits for no one - is this underproofed?
I wasn't happy with this loaf, but I only have myself to blame. I was in a hurry to get out the door so cut the proofing time on this loaf hoping that it would spring in the oven. It ended up smaller and denser than it should have.
I noticed the darker lines just under the crust (both top and bottom) and wondered if this was a result of underproofing. Or is it something else?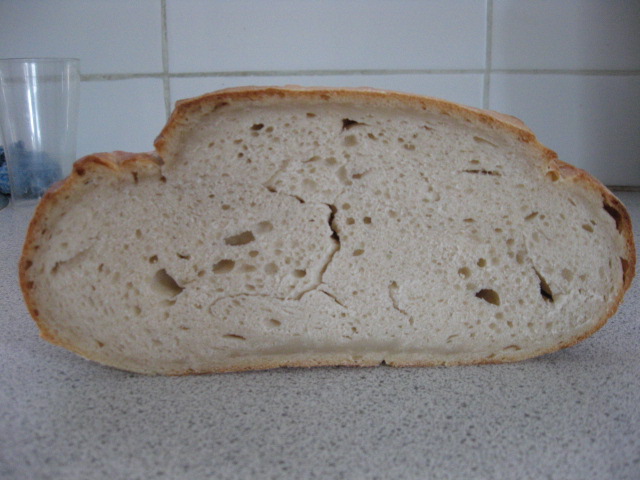 Thanks
Wannabbaker