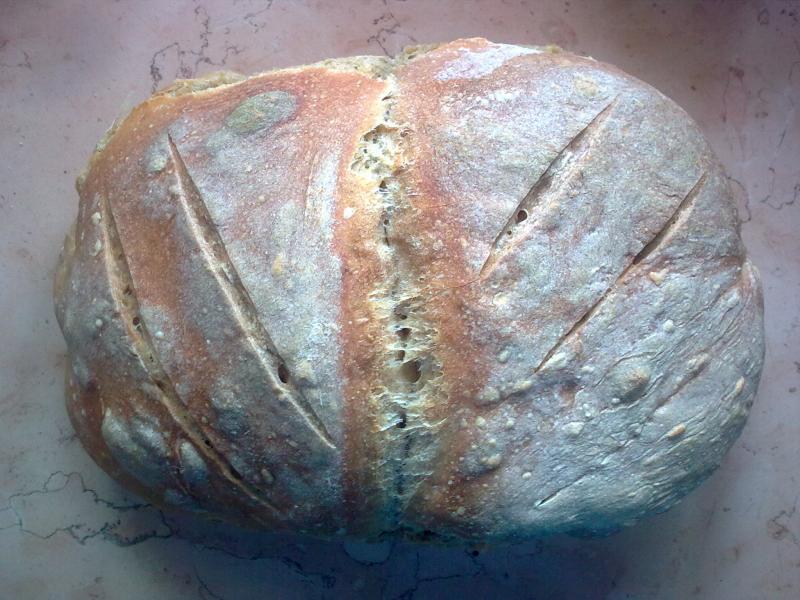 Hello from Italy! I discovered this site that gives a very useful map of SOURDOUGH DEALER all over the italian peninsula!
Thanks to this initiative I have now a new friend and she gave me last week 100g of a very old sourdough which origin are from the south of Italy (Calabria). This sourdough is older than me: it's 42 years old!
This loaf above is made with that sourdough, it rose for 12 hours and it's flavoured and sweet..delicious!
But my husband is worried.
Is it healthy use a paste that we don't know where it comes from?
Or cooking eliminates the problem?
Thank you
Bye Scake