ITJB FR Week 3 French Cookies pg. 228
Intersting week this is shaping up to be.  The French Cookie recipe was a great and easy bake... interesting that even with the high fat content, they might be the choice for diabetic tasters since there is only 1/3 cup of sugar in the whole recipe.
As per our usual, we three gmas went different routes to get to the finish line...
I attempted to copy the sample in the book photographed (and I suspect baked) by Sylvia Ginsberg... by using the cookie press and a five leaf pattern.. I actually got about 80 cookies out of a recipe that quotes 36... making them a very small but "delightful" treat.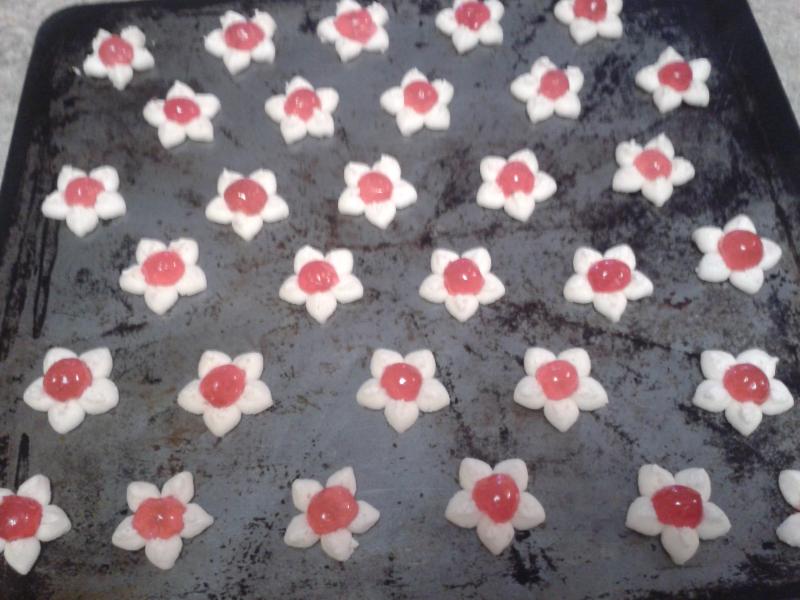 and plated up they really do look similar to Sylvia's (weird lighting)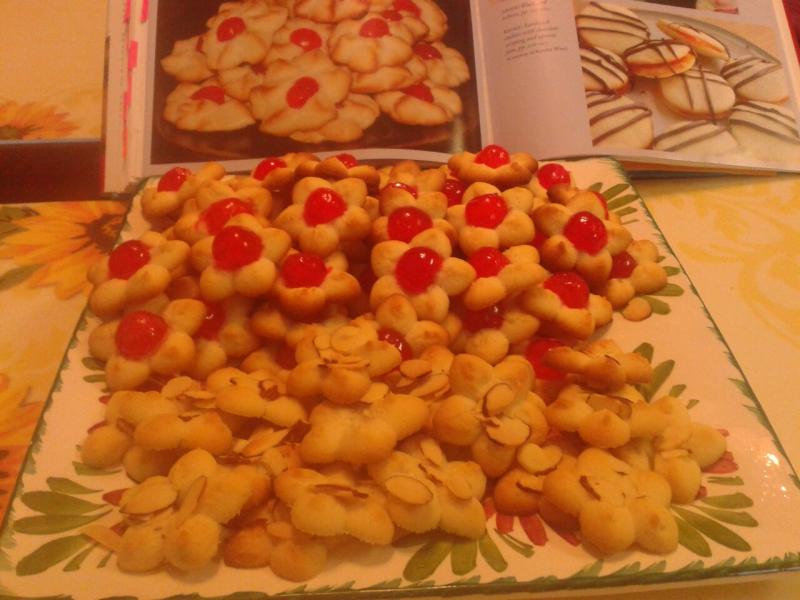 Helen (gmabaking2) was not into the cookie press mood, so she used teaspoons to place on the parchment paper and yielded the 36 cookies the recipe quoted.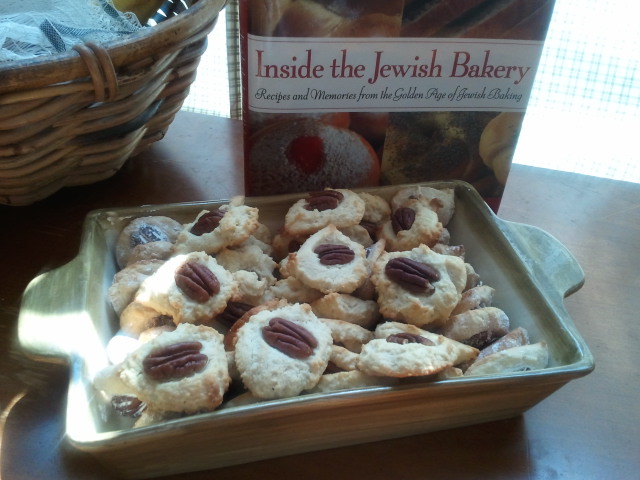 she placed a halved pecan in each and sprinkled powered sugar on some. Those look like quickly "disappearing" cookies.
Barb (gmabaking) used the same scoop she uses for choc chip cookies and got her baking done despite the many changes taking place in her kitchen.
 and for the close up...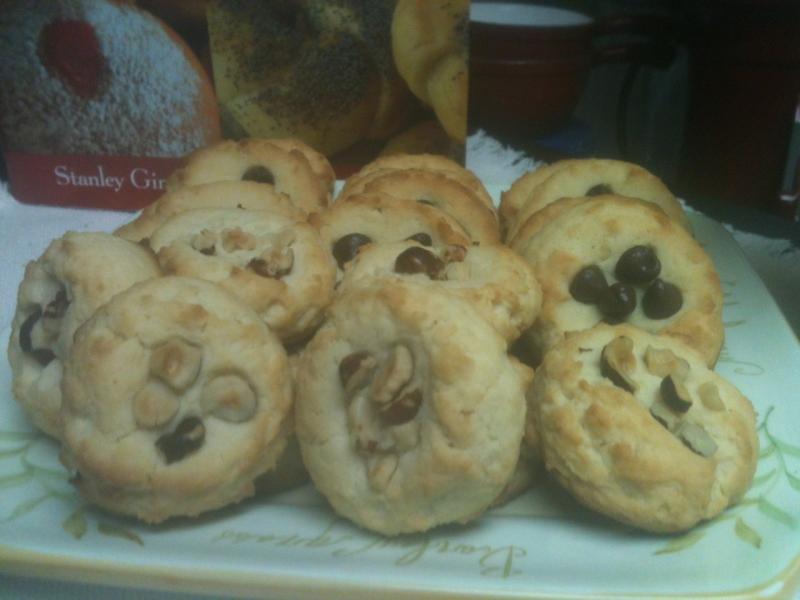 The real test of a great baker is to be able to bake in all kinds of chaos (my opinion ;-) )... so let me just share with you Barb baked these cookies.... inbetween her great tartine loaves, installing a new stove and then testing it on these gems.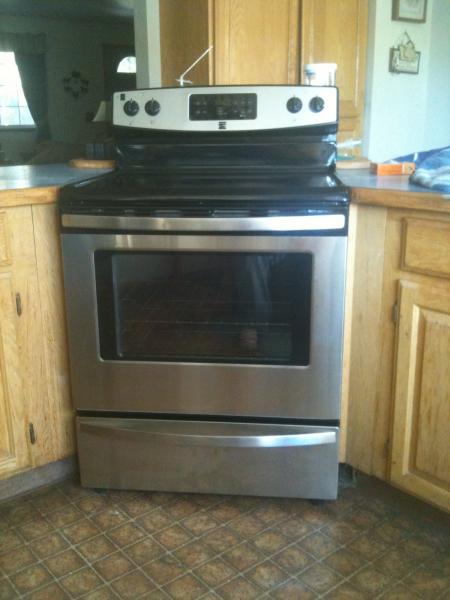 quite a nice addition to Barb's kitchen and probably be the most used appliance in the house... well, along with the coffee pot, for goodness sakes!
We gathered, we planned and we baked... next week is a recipe we probably should put off til the first of next year... but I am thinking, we will be baking it again for New Years, if it is as good as it sounds... Join us on page 235 for Honey Balls! - Sweet!
Diane