September 28, 2012 - 1:46pm
15% WWW Fat Bag with Desem SD Starter ala Ian and Phil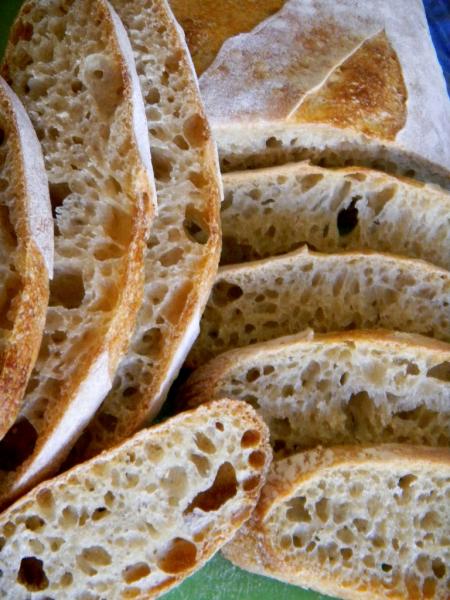 Here we go with the second attempt to make baggies inspired by Ian but using Phil's ingredients and method.  We also didn't want to slash the dough like Pierre Nury doesn't with his Rustic style.  But we did slash it, quite poorly, in the end.  If you don't practice you won't get any better right?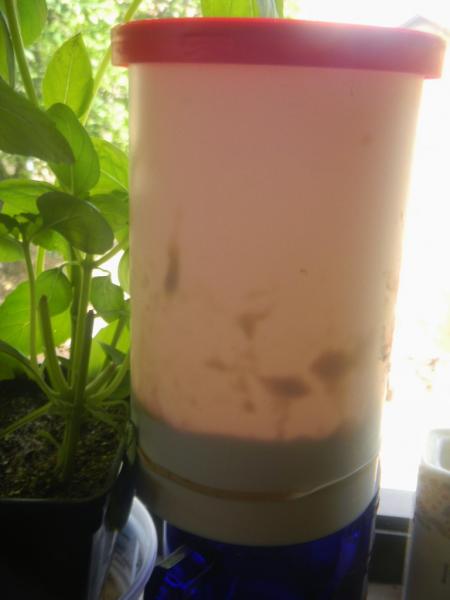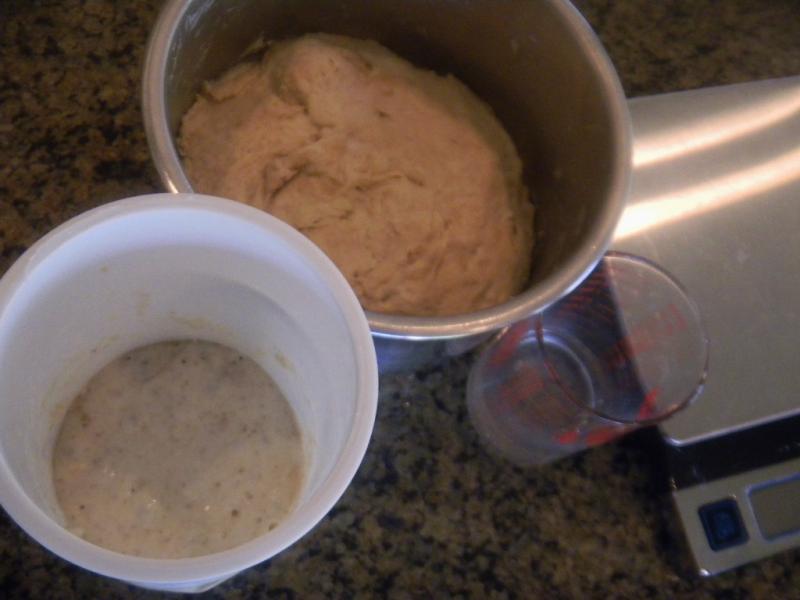 This bread rose nicely in the fridge and in the oven.  It baked up nice and brown and crunchy and went softer as the bread cooled on the rack.   The crumb was nice and open, and glossy.  I don't think we will ever get Phil's holes but we keep trying.  Not as many blisters this time since we were not baking in the mini oven where blisters are cheap and easy.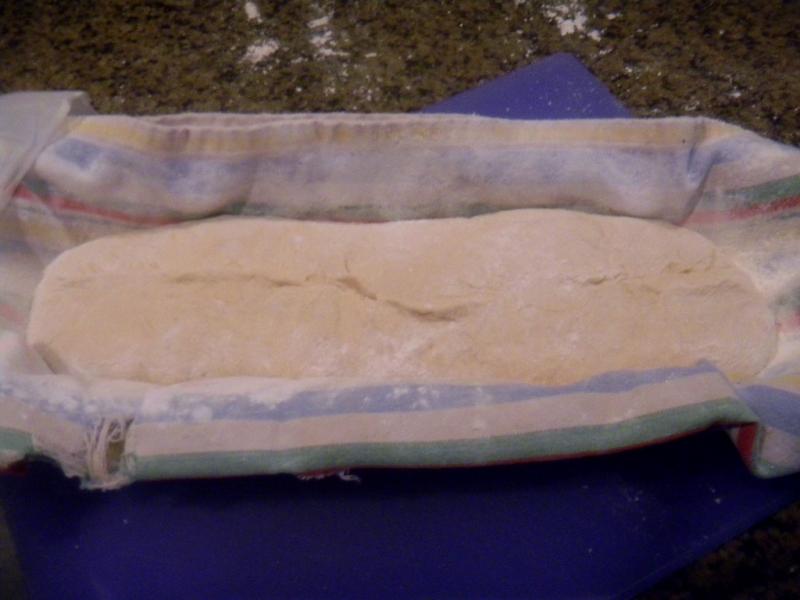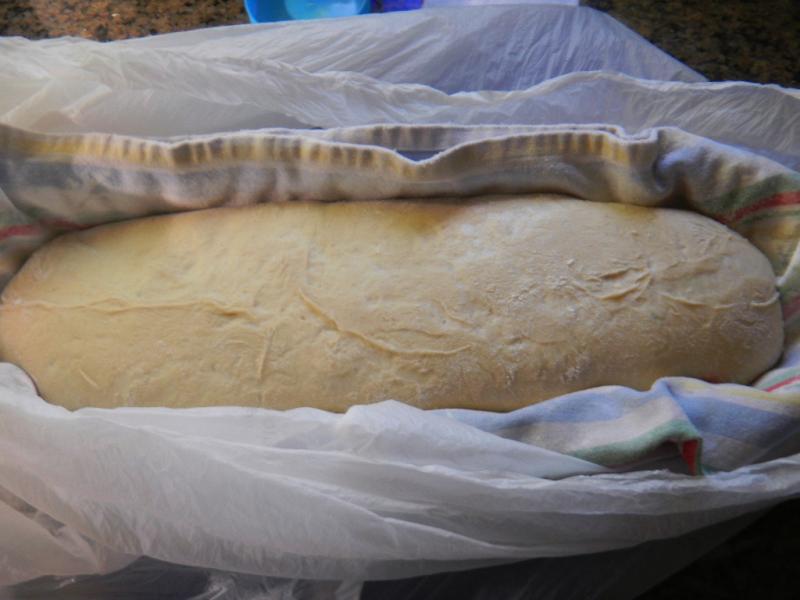 We like the taste of this bread very much, even though it is more 'Guedo" than Brownmen usually like  better.   But, it tastes so good I just keep putting butter on it and wolfing it down.  A little variety isn't all bad now and again.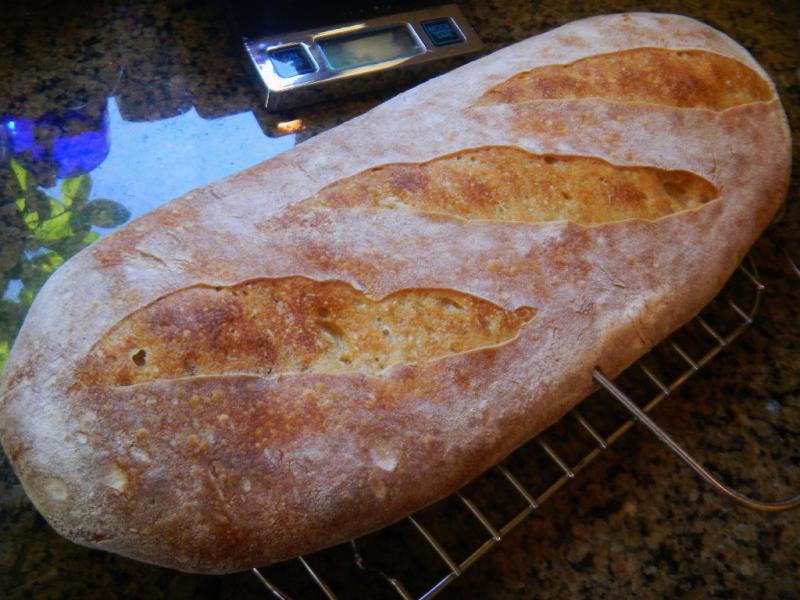 Method
We more closely followed Phil's recipe and method using Desem SD starter only built over 6 hours – no yeast water this time.  We used white whole wheat flour and AP since we can't get Lauche Wallaby unless we swim very far and we are totally out of spelt.  Still we kept the sifted whole wheat to 15% of the flour and we reduced the levain to 10% instead of using 20% like last time.  The hydration was kept at 75%.  We autolysed the flours and water, less 30 g, for nearly 6 hours.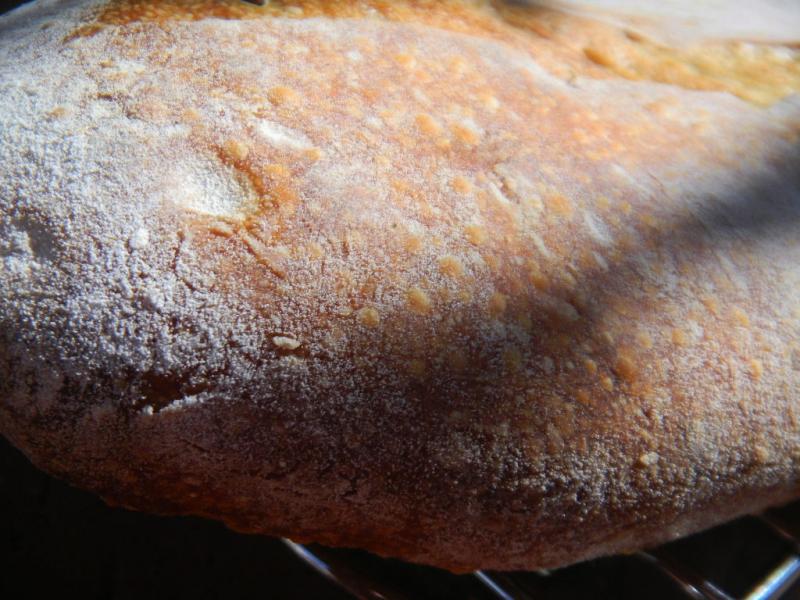 We love doing slap and folds and enjoyed kneading the dough this way for 3 minutes.  We held back 30 g of water and diluted the salt in it before adding it into the dough before the 2nd set of French slap and folds also lasting 3 minutes.  The extra water and salt were worked into the dough by squeezing the dough through the fingers until the dough came back together.  We rested the dough for 4 hours on the counter.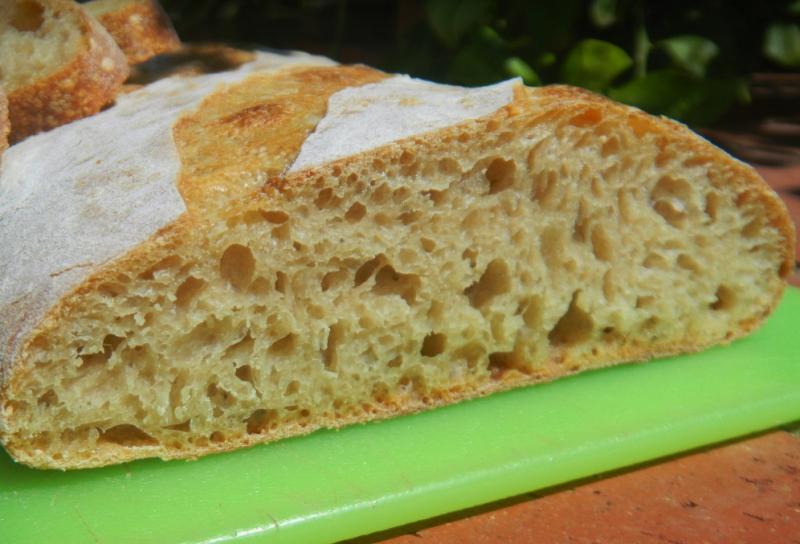 The dough was still quite sticky but we resisted adding any flour.  We pre-shaped and final shaped 10 minutes later into a 16" long 'Fat Bag' shape as best we could manage. The shaped dough was put into a rice floured and cloth lined  'fat baguette' basket to proof for another 1 1.2 hours before being retarded in the fridge in a plastic trash bag.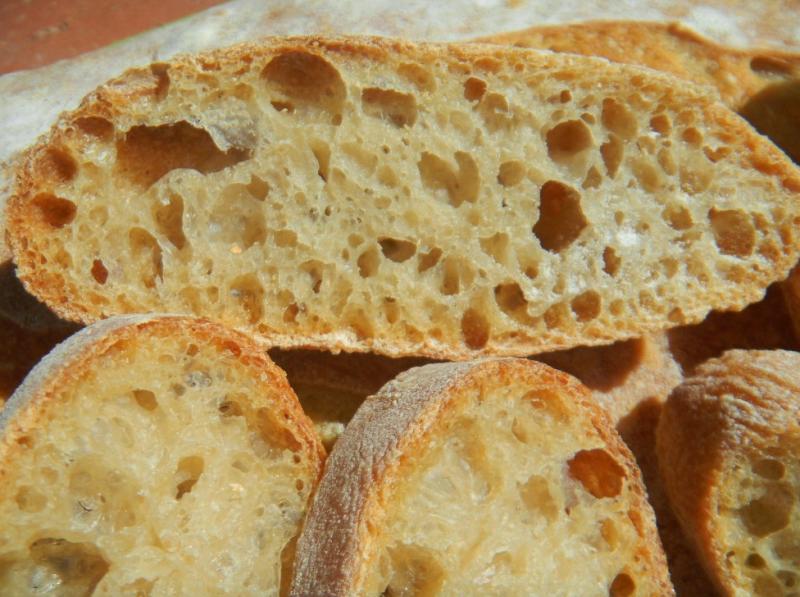 12 hours later we took it out of the fridge and noticed that it had risen nicely while resting at 38F.  The hour that the dough took to come to room temperature we used to fire up Old Betsy and get her up to 500 F with (2) of Sylvia's steaming pans half full of water with kitchen towels rolled up in them.   We also put our 12" cast iron skillet in the bottom as well to throw some water in when we loaded the 'Fat Bag' which sounds pretty kinky.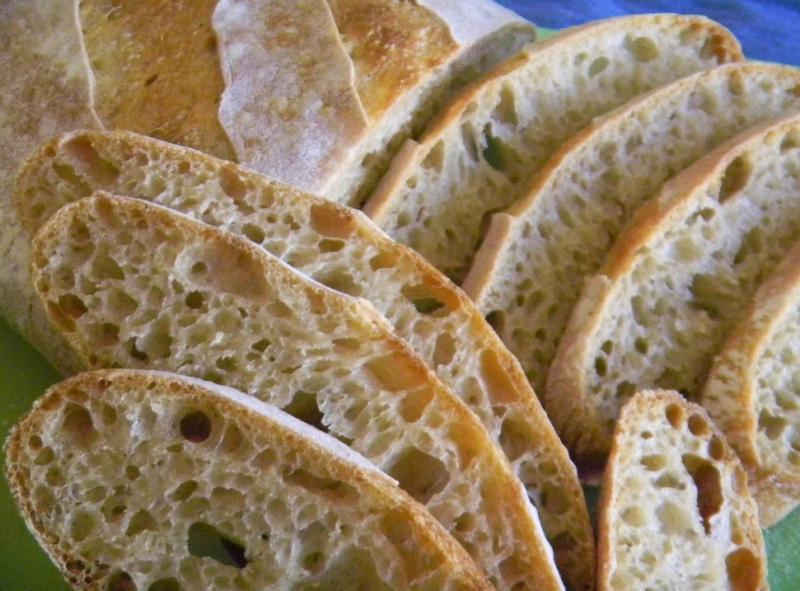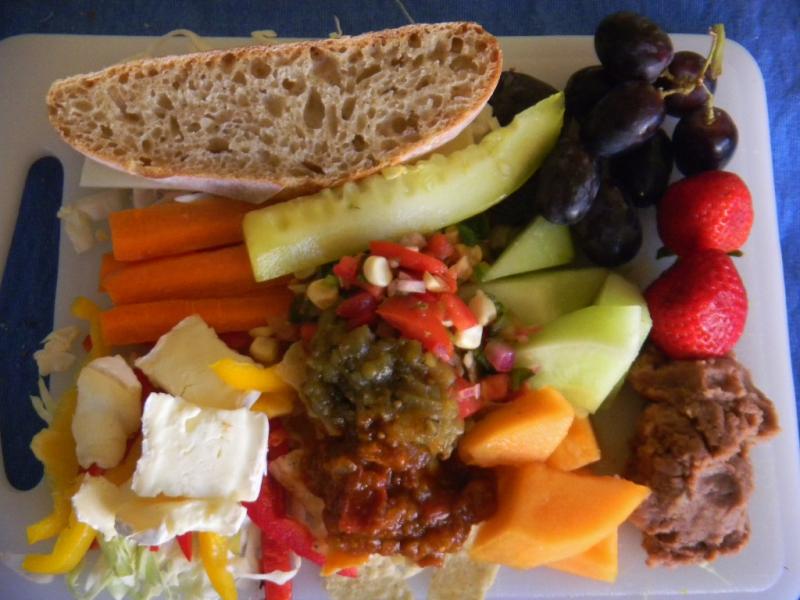 We streamed bread for 10 minutes at 482 F (250C) and removed the steaming apparatus and baked at 392 F convection this time until the bread registered 205 F inside.  We rotated the loaves 90 degrees every 5 minutes to ensure even browning.  In 15 minutes (25 minutes total) the bread was done and we turned off the oven and left the door ajar with the bread on the stone for an additional 10 minutes to crisp the crust.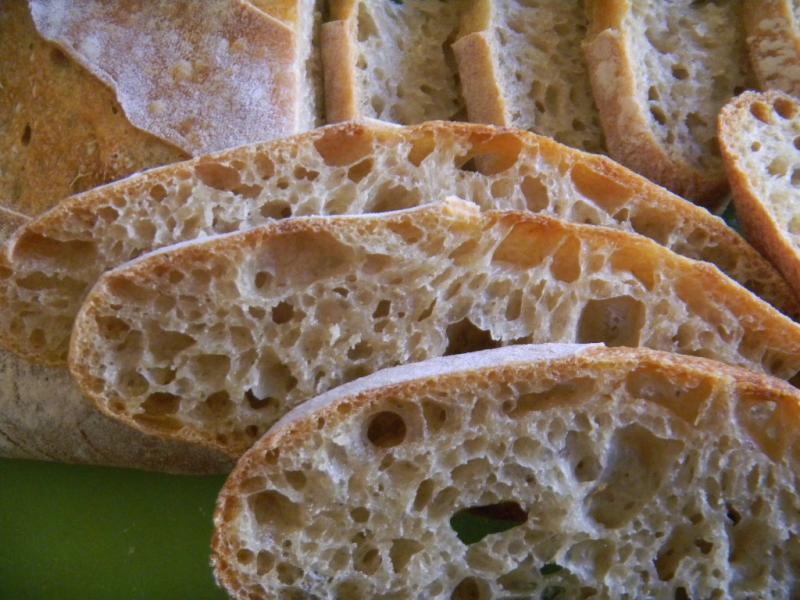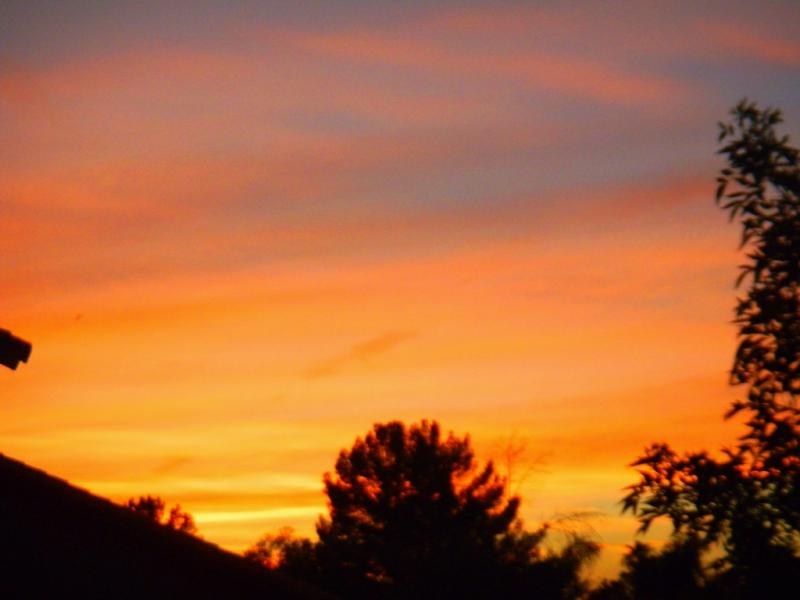 | | | | | | | |
| --- | --- | --- | --- | --- | --- | --- |
| 15% WWW Fat Bag with DesemSD Starter ala Ian and Phil |   |   |   |   |   |   |
|   |   |   |   |   |   |   |
| Mixed Starter | Build 1 | Build 2 |  Build 3 | Total | % |   |
| SD Starter | 8 | 0 | 0 | 8 | 1.80% |   |
| AP | 41 | 0 | 0 | 41 | 10.25% |   |
| Water | 35 | 0 | 0 | 35 | 8.75% |   |
| Total Starter | 84 | 0 | 0 | 84 | 21.00% |   |
|   |   |   |   |   |   |   |
| Starter |   |   |   |   |   |   |
| Hydration | 86.67% |   |   |   |   |   |
| Levain % of Total | 10.67% |   |   |   |   |   |
|   |   |   |   |   |   |   |
| Dough Flour |   | % |   |   |   |   |
| AP | 335 | 83.75% |   |   |   |   |
| White Whole Wheat | 65 | 16.25% |   |   |   |   |
| Dough Flour | 400 | 100.00% |   |   |   |   |
|   |   |   |   |   |   |   |
| Salt | 8 | 2.00% |   |   |   |   |
| Water | 295 | 73.75% |   |   |   |   |
| Dough Hydration | 73.75% |   |   |   |   |   |
|   |   |   |   |   |   |   |
| Total Flour | 445 |   |   |   |   |   |
| Water | 334 |   |   |   |   |   |
| T. Dough Hydration | 75.06% |   |   |   |   |   |
| Whole Grain % | 15.51% |   |   |   |   |   |
|   |   |   |   |   |   |   |
| Total Weight | 787 |   |   |   |   |   |