September 15, 2012 - 1:57pm
Over a year ago I received my copy of Carol Field's "The Italian Baker". 
Until today I only used the recipes for Pugliese and the Chocolate And Milk Bread, both being among our favourite breads.
I wanted to explore this great book more in depth for a while, and took y first step today - making the white Pane Di Como, and the 50% rye Pane Nero Di Bolzano.
Both came out very nice, the Pane Nero with an amazing and surprising note of almond.
Both are highly recommended.
Here some photos: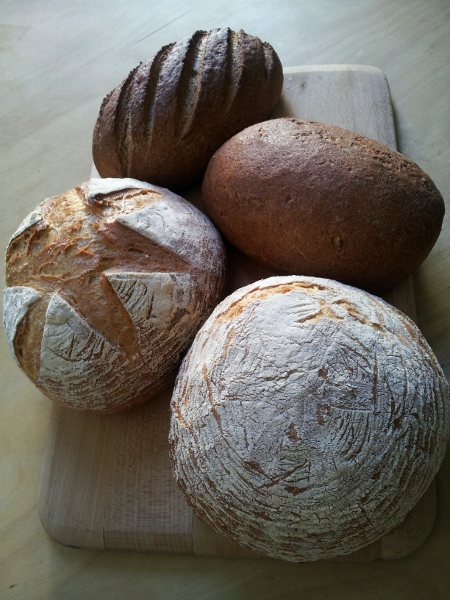 Here the crumb (along with two breads baked earlier):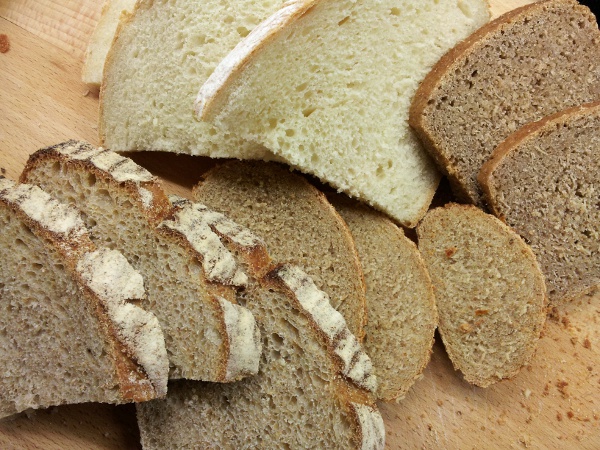 Pane Nero and Pane Di Como are in the middle; the left slices are from a Whole-Wheat Levain (from Hamelman's "Bread"), the slices to the right are from my Russian Rye.
Cheers,
Juergen